Adani, Jubilant Energy deny getting undue Modi favours
The Adani Group and Jubilant Energy have denied all allegations of receiving undue favours from the Gujarat government, including land at throw away rates.<br /><br />
The Adani Group on Tuesday denied all allegations levelled against it by activist-turned politician and national convener of the Aam Admi Party, Arvind Kejriwal,that the group received undue favours from the Narendra-Modi led government.
At a press conference on Tuesday, the Aam Aadmi Party alleged that Gujarat Chief Minister Narendra Modi favoured Adani group by manipulating bids on power purchase and also gave the Rs 40,000 crore conglomerate land at throw away prices in Kutch area.
Kejriwal had alleged that the Adanis were allotted acres of land in Gujarat at less than half the rate prevalent. The land was given at rates ranging from Re 1 per sq meter to Rs 32 per sq meter for SEZ when the market rate is Rs 200-315 per sq meter for industrial use and Rs 1000-1575 per sq meter for commercial use, he said.
He further stated that the Adani Group blackmailed the Gujarat government into providing it coal blocks in return for electricity, which again came at a higher price.
Refuting the allegations, Adani Group said, "The land for Special Economic Zone at Mundra was allotted following the process of law. The allegation related to coal supply by GMDC is baseless. Till date we have not received any coal from GMDC."
"These baseless allegations seem to be motivated and lack deeper understanding of the matter. They do not merit further response," it added in a statement.
The Adani Group, however, remained silent over Kejriwal's allegations on Gujarat's decision to purchase power at Rs 5.45 per unit and also Adani Group's decision to terminate long term agreement for power supply at Rs 2.35. Adani Group's plea to terminate state utility's power purchase agreement for 1000 mw is pending before the apex court and regulators.
Kejriwal had also alleged that Modi had gifted away 20 percent of Gujarat State Petroleum Corporation's (GSPC) stake in the Krishna-Godavari Basin to two companies, Geo Global and Jubilant Enpro Private limited.
But Jubilant Energy, in a statement issued Tuesday, denied Kejriwal's accusations.
"Jubilant Energy (subsidiary of Jubilant Enpro) won this block under international competitive bidding under the third round of New Exploration Licensing Policy of the Government of India. Jubilant Energy is a partner in the block and pays fully for its 10 per cent share of expenditure," the firm said in a statement.
According to the statement, Jubilant is the original partner in this block along with Gujarat State Petroleum Corporation Ltd (GSPC) -- the operator of the block.
Kejriwal also said the Gujarat government had been allotting concessional plots of land to MPs and MLAs in prime areas of Gandhinagar for constructing houses, but most of them have sold these plots at much higher rates.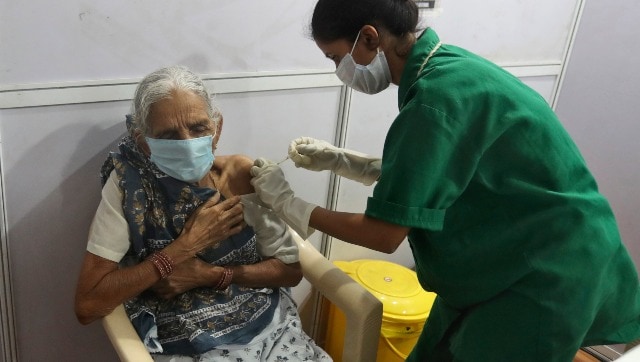 India
Well-planned vaccination drives, opening of vials only after the arrival of 10 beneficiaries, adequate training to healthcare workers to minimise wastage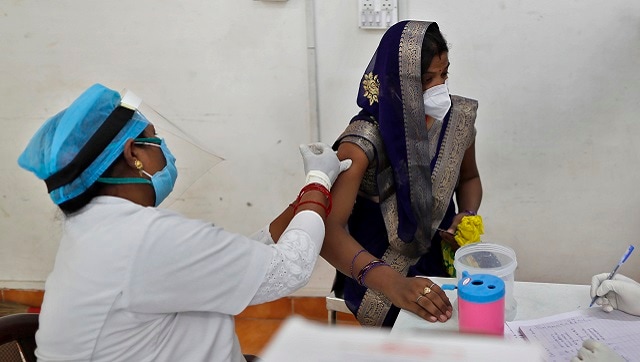 India
The vaccination drive failed to take off in Delhi, West Bengal, Assam, and Karnataka on Saturday while Odisha organized a symbolic inoculation drive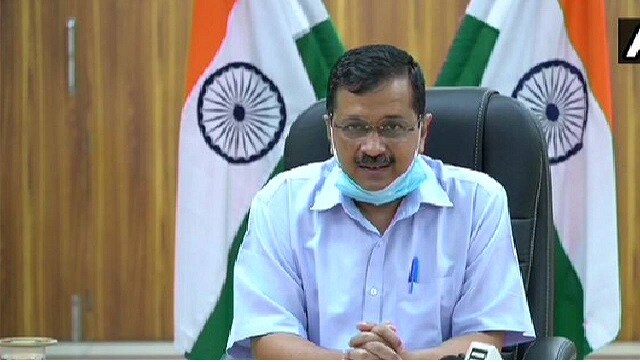 India
The chief minister also addressed the oxygen crisis in Delhi and said that the government is planning to launch a portal to streamline the supply of the crucial medical resource.