New Delhi: India has a great opportunity for job creation as rival China is slowing down, wages there remain abnormally high and labour is becoming increasingly scarce. Ideally, Chinese industry should be looking towards cost effective Indian manufacturing with abundant and cheap labour to get its mojo back. The Modi government has been showcasing the India growth story globally but we now know that this growth has largely ignored job creation since the NDA came to power in May 2014. But will the Chinese opportunity be seized by the Indians?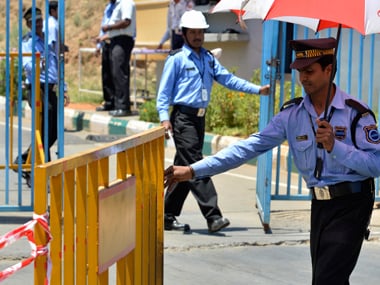 Latest data released by the Labour Bureau for the July-September quarter of 2015 – when the Modi government had been in power for well over a year – show just 1.34 lakh jobs were added across eight labour-intensive sectors during the quarter. This is the lowest number of jobs created in the September quarter of last six years (barring 2012 for which quarter wise data is not available). Data also make it clear that in the first nine months of 2015, job creation was the slowest since 2009, with just 1.55 lakh new jobs being created.
During the second term of the UPA government from 2010 through 2014, far more jobs were created in the first nine months each year, across the eight sectors this survey tracks. In the first nine months of 2010, 6.58 lakh jobs were added; in 2011 this number was 7.04 lakh, 2012 full year saw addition of 3.22 lakh and the nine months of 2013 nine witnessed 3.36 employment creation. In 2014, the nine month period saw 3.76 lakh jobs being created but a quarter wise breakdown shows the largest number of jobs were created between April-June at 1.82 lakh and then job creation kept declining to 1.58 in the July-September quarter before falling off to 1.17 lakh in the last quarter of the calendar year.
It must be mentioned here that this is by no means a comprehensive or even widely representative sample of jobs being created across the country, even though the survey tracks some labour intensive industries like textile, jems and jewellery, IT/BPO and automobiles. And the government needs to map joblessness as well as creation of new jobs with a wider sample. But still, this is the only latest data available.
Apart from slowdown in job creation, quality of jobs being created has also apparently worsened. The employment of contractual workers declined by 21,000 in the nine-month period of 2015 compared to an increase of 1.2 lakh in the corresponding period a year ago. Growth in employment of direct workers also slowed down, with only 1.76 lakh new hires against the 1.84 lakh increase in such jobs recorded in the same period in 2014.
Niti Ayog Vice-Chairman Arvind Panagariya admitted at the CII Annual Session recently that job creation remains one of the biggest challenges for the government and then went on to paint a rosy picture of the possibilities the Chinese slowdown has created for the Indian job market. He said an average Chinese worker draws about Rs 5 lakh per annum in the manufacturing sector, which is obviously making Chinese manufacturing unviable. He also mentioned specific industries like clothing and footwear which are looking to set up manufacturing plants outside China because of labour issues.
As per the NSSO data which is available till 2011-12, roughly half of India's population (49%) is engaged in agriculture and Panagariya said he suspects there was a "fair bit of underemployment in agriculture too". He went on to say that even when it comes to industry, firms with less than 20 workers in the unorganised sector employ almost three fourths (73%) of the total manufacturing sector workforce though these firms account for only 12% of the manufacturing output in India (as per the 2011-12 data).
The slowdown and labour issues in China provide India with a golden opportunity for job creation and enhancing manufacturing activity. But is the government listening? Is the 'Ease of doing Business' slogan being put into practice? Panagariya said India lacks large firms with global linkages and it would be ideal if Chinese firms with existing links to global markets come and set up shop here. These firms would, ideally, also bring with them global management best practices and global capital. This, he said, would create more medium and small firms in India.
All this idealistic world of job creation and benefitting from the Chinese dilemma requires is creation of the right ecosystem for companies to establish themselves in India. And major reforms in labour laws.
Labour Secretary Shankar Aggarwal said at the same CII event that there are 44 central labour laws and the Modi government plans to replace these with just four labour codes to make it easier for entrepreneurs to do business in India. He said two codes are already with the Union Cabinet for approval while the remaining two are close to being finalised. He also spoke of work being done on arriving at a national floor level for minimum wages, which can then be topped up by individual states.
Updated Date: Apr 06, 2016 15:03 PM