ABB sees exciting opportunities in Indian startups; may look at M&As
ABB believes it is ideally positioned to work with prime minister Narendra Modi's Make in India programme to improve the India's competitiveness
Zurich: Global power equipment and automation major ABB is keen on funding startups in India and may even look at buying out companies that fits in its product offerings in the country, global CEO Ulrich Spiesshofer has said.
"It is exciting times in India now with startups focussing on software, artificial intelligence and the fields that we are interested in," he told a visiting team of Indian reporters in Zurich last week.
The company's venture capital investment subsidiary ABB Technology Ventures, set up in 2009, has invested $150 million in technology and energy companies world wide, according to information on its website. Spiesshofer said the fund is keen on becoming active in India again.
On possible mergers and acquisitions, Spiesshofer said the company is consistently looking at attractive opportunities to deploy its capital. "India is one such area," he said, adding "There are tremendous software capabilities in India not only in the engineering side but also on application software. So we are active out there."
As far as investment climate in the country is concerned he said the company is not nervous about it.
"Some of the segments are very nicely prospering and going in the right direction but there are others that are subdued. But we have been in India for long and are not getting nervous about it," he said.
He believes ABB is ideally positioned to work with prime minister Narendra Modi's Make in India programme to improve the India's competitiveness.
"India has always been a very successful pillar of our power grid business. We have fully localised out offerings in India in this segment. We are not only catering to India, we are also exporting to South Asia. So India is more and more becoming a very important export hub in this area," he said.
The company has been operating in India for a century now and has presence in power and automation technologies.
According to the company, about 50 percent of solar power generated in India passes through its equipment and about 70 percent of oil production in the country is monitored and controlled by solutions provided by it.
Also about 30 percent of Rajdhanis and Shatabdis are run on ABB traction transformers.
The company is also executing a multi-terminal UHVDC transmission link between North-East and Agra with 8,000 MW converter capacity. The 1,728 km link, which it claims is the first of its kind in the world, will transmit hydel power from the northeast region to Agra.
(The author was in Zurich at the invitation of ABB)
Startup
In India's new startup war involving global wannabes and local "Unicorn" entrepreneurs with companies that involve market valuation in excess of one billion US dollars, the answer to "Who will win the e-commerce war?" may well be: "the one that has better Indians."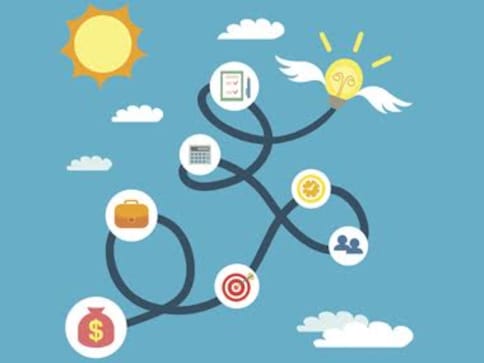 Business
Karnataka government has also set up a cell in KBITS to implement policy initiatives and provide incentives for incubating start-ups