Aadhaar: Raghuram Rajan welcomes SC order, says it will help widen financial inclusion
Talking about the NPAs, Rajan said the RBI has given a lot of power to banks to recover bad loans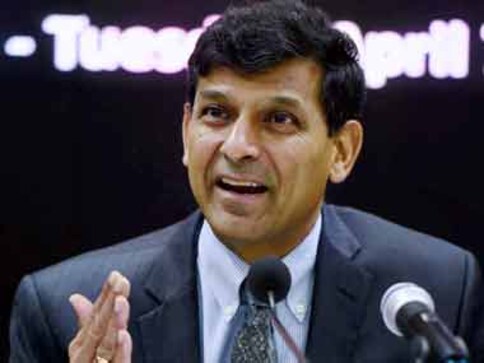 Aizawl - RBI Governor Raghuram Rajan on Thursday welcomed the Supreme Court ruling on use of Aadhaar card in more schemes and said it will help financial inclusion drive and in providing easy access to loans.
"The Supreme Court ruling today on Aadhaar card will be quite helpful, making us use it in banking services. It will make easier for financial inclusion," Rajan told reporters after the central bank's board meeting here.
With a UIDAI number, a person will be able to open a bank account as it will work as an identification document and will help in easier access to loans, he added.
"UID will ensure that people will not get multiple loans from different places. We can make sure that it does not happen. This is an example on how we can make more lending possible," said Rajan, who was in the city for RBI's 554th Board Meeting.
The Supreme Court today permitted voluntary use of Aadhaar card for schemes like MGNREGA, all types of pension schemes, PM's Jan Dhan Yojana and EPF.
While modifying its earlier order restricting use of Aadhaar for PDS and LPG only, the apex court ruled that Aadhaar card scheme would be purely voluntary and not mandatory until the matter is decided by the court.
"What we need is responsible lending and responsible borrowing, and much of our effort on financial inclusion is on how to make that happen," Rajan said.
He said it is easy to get loans in the present system but the focus is on how not to make those bad loans.
"We have given enough power to banks to tackle NPAs. They must recognise, resolve and monitor future loans," Rajan said.
He said small entrepreneurs and self-help groups can avail loans, but it should be taken care of that they don't fall in a "debt trap".
Speaking about the meeting, Rajan said the board discussed about state of economy of India and also world economy. "We discussed regulations, ombudsmen and ponzi schemes. Wide variety of topics were discussed," he added.
Rajan also said that the RBI is working with the Finance Ministry to increase capital infusion in the banks.
"The government had announced this to be Rs 25,000 crore. Some banks have got it and some will get it soon. It is almost done," he added.
Talking about the NPAs, Rajan said the RBI has given a lot of power to banks to recover bad loans.
"Going forward, we will have close look on assets. The banks have to recognise the bad loans, bring all stakeholders into the table to resolve those and effectively monitor it for future so that the loans don't become NPAs," he added.
On handling issues related to ponzi scheme, Rajan said states should enact effective laws to curb the menace and protect the interest of the depositors.
Also, state level coordination committee, comprising law enforcement agencies, should meet frequently and intervene in the process.
When asked about banks not passing on the benefit of rate cuts, RBI Deputy Governor Urjit R Patel said that of the 75 basis point cut before September policy review, banks passed on 43 basis points on a weighted average basis.
"Passing on of rate cuts on new loans is better than old ones. In the capital market, the pass through is one-to-one," he added.
Patel also said the government is reviewing the small savings rate and once this rate is lowered, further transmission of the rate cuts can happen through banks.
Talking about the issues discussed in the board meeting, Rajan said members deliberated on the current state of economy of the country as well as global trends.
"We also discussed on various aspects of the RBI's regulation and ombudsmen. We have talked on a wide variety of topics during the meeting," he added.
Apart from Rajan and RBI Deputy Governors Harun R Khan, Urjit R Patel, R Gandhi and S S Mundra, some of the members present in the meeting were Nachiket Mor, Y C Deveshwar, Damodar Acharya and Ajay Tyagi.
Earlier in the day, Mizoram Chief Minister Lal Thanhawla along with Rajan inaugurated RBI's sub-office in Aizawl.
In their meeting at the Assembly premises, the duo discussed issues like high interest rates being charged by some non-banking finance companies, feasibility of opening foreign exchange counters at Lunglei and Champhai in order to boost border trade, conducting training programmes for the
state government officials on various RBI-related issues, precautions to be taken by the state government to protect the interest of depositors of various savings and investment schemes run by private persons or institutions.
Later in the day, Thanhawla chaired a special State Level Bankers' Committee (SLBC) meeting with the RBI Governor co-chairing the meeting.
Issues discussed were credit-deposit ratio in Mizoram and appointment of one Mizo speaking person at the Central Pension Processing Centre, established by State Bank of India, to address the challenges faced by pensioners among other.
The RBI Governor also appealed to banks to provide full support to various financial inclusion schemes and steps taken by the state government.
The Reserve Bank will open its office in Imphal on October 17, 2015.
With these two additions, the Reserve Bank will now have offices in five of the seven states in the North-East.
Talking about his recent meeting at the IMF, Rajan said the members discussed about sharing of profits by companies.
"The positive side of the meeting was (that) we discussed on companies' profits and where it is taxed. It included both developed and developing nations... We of course want more taxes to come here (India)," he added.
He, however, regretted that no agreement was reached upon during the discussions.
"The stumbling block was that the US senate did not ratify the quota share. However, they promised that they will do it very very soon. The international community is waiting for it that when it is happening," Rajan said.
PTI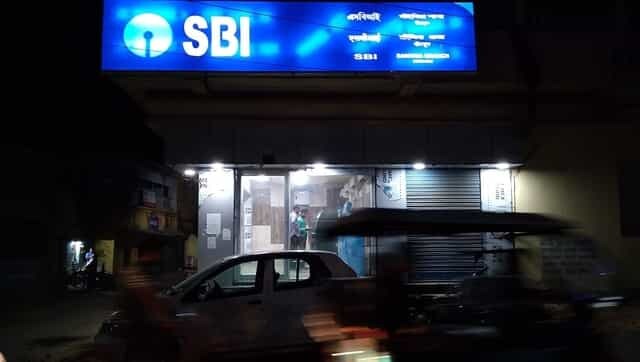 Business
Introduced by the Reserve Bank of India in 2016, MCLR is the minimum interest at which banks can lend to their customers. MCLR is generally revised on a monthly basis
Business
Inflation has remained above the RBI's comfort zone of 6 per cent for four months in a row mainly due to the Russia-Ukraine war which has impacted the prices of commodities across the globe
Business
The RBI in a statement said the examination of six applications has now been completed as per the procedure laid down under the guidelines