Aadhaar-PAN linking: Deadline ends today if govt does not extend; here are five steps to do it
The finance ministry may take a decision on extending Aadhaar-PAN linking deadline today. However, if you have got your Aadhaar card made, it can be done today itself
With the Unique Identification Authority of India - UIDAI clarifying that tax payers will have to link their PAN with Aadhaar by the stipulated deadline of 31 August, which is today.
UIDAI CEO Ajay Bhushan Pandey had said last week that the Supreme Court's verdict on privacy has no bearing on the requirement quoting Aadhaar for availing government subsidies and welfare schemes.
Asked about the implication of the Supreme Court's ruling (privacy being a fundamental right) on linking of Aadhaar and PAN, Pandey told PTI: "There also, linking of PAN to Aadhaar is mandated by an amendment in Income Tax Act...the linking will continue under that act and law. There is no change".
However, a report by the PTI today said the finance ministry is likely to a decision on whether the deadline should be extended until the year-end.
"The government will decide tomorrow [Thursday] if the deadline for PAN-Aadhaar linking will be extended," the report quoted a source as saying.
The government had made mandatory the linking of the two databases for filing income tax returns from 1 July this year. However, on 1 August the Central Board of Direct Taxes (CBDT) extended the deadline after a deluge of complaints from taxpayers that they were unable to log on to the e-filing website of the Income Tax department.
There were also complaints that the assessees were unable to link Aadhaar with PAN because their names were mentioned differently in the database relating to the two documents, the CBDT said.
However, if you have already got your Aadhaar card and are planning to link them here are five simple steps to do it:
Step 1: Keep your Aadhaar and PAN numbers handy.
Step 2: Register on the Income tax e-Filing portal if you already haven't yet. If you are already registered at the income tax department's e-Filing portal, log in using your ID, password and date of birth.
Step 3: A pop up window will appear, prompting you to link your PAN card with Aadhaar card. If you have a pop up blocker active, you will have to go on the "Profile Setting" on the dashboard's menu bar to click on "Link Aadhar" option.
Step 4: You will have to add the necessary details like name your Date of Birth as per the PAN details as well as your gender. If you data is different that what's mentioned on your PAN, the Aadhaar will not be linked to your PAN.  Next thing to do is, to enter your 12 digit Aadhaar card number, then verify captcha and then click on "Link Aadhaar" button. Once your validation is successful, your Aadhaar will be successfully linked to your PAN.
Step 5: The last step is when a popup message is displayed stating that your Aadhaar card has been successfully linked to your PAN card.
Keep in mind, that once the Aadhaar-PAN linking is done, you can e-Verify your IT returns using Aadhaar if your mobile is registered with Aadhaar. By linking the two cards you will no longer have to submit your Income Tax acknowledgement to the IT department.
(With inputs from PTI)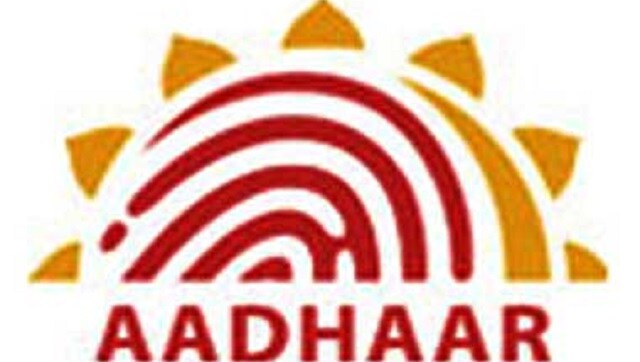 India
Justice Rekha Palli issued the notice on a petition filed by businessman Rajan Arora who claims that his personal details, including Aadhaar number, have been compromised
India
The India Post Payments Bank is only offering a mobile update service, but will soon provide child enrolment service through its network too