Aadhaar must for opening bank accounts and applying for tatkal passport: UIDAI
UIDAI on Tuesday said the requirement of Aadhaar for opening new bank accounts or applying for Tatkal passports will continue, while the deadline for linking it to existing bank accounts and PAN has been extended by the Supreme Court
New Delhi: The UIDAI on Tuesday said the requirement of Aadhaar for opening new bank accounts or applying for Tatkal passports will continue, while the deadline for linking it to existing bank accounts and PAN has been extended by the Supreme Court.
"As per the Supreme Court's order dated 13th March 2018, the requirement of Aadhaar for opening new bank accounts and applying for Tatkal passports under the relevant laws continues," the Unique Identification Authority of India (UIDAI), which issues the 12-digit biometric identifier, said in a late evening tweet.
It, however, added that "for those who do not have Aadhaar, they are required to apply for Aadhaar and provide the Aadhaar application number while applying for availing the aforesaid services."
The Supreme Court today extended the 31 March deadline for mandatory linking of Aadhaar to avail various services and welfare schemes run by the government till its constitution bench delivered its verdict on the validity of the 12-digit biometric number and its enabling law.
The extension of deadline would also apply on the mandatory linking of Aadhaar with the bank accounts and mobile phone numbers.
Find latest and upcoming tech gadgets online on Tech2 Gadgets. Get technology news, gadgets reviews & ratings. Popular gadgets including laptop, tablet and mobile specifications, features, prices, comparison.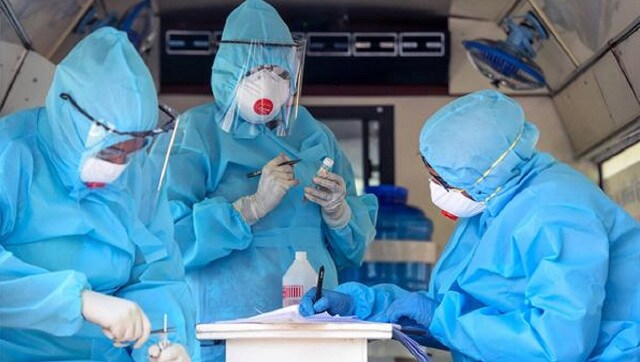 India
The Supreme Court took exception to this and directed the Centre to issue necessary directions for releasing salaries of doctors and healthcare workers on time
Politics
The changes were a 'betrayal' of the trust reposed by the people of Jammu and Kashmir, Abdullah, former chief minister of the erstwhile state, said
First Cricket News
Gavaskar feels Ganguly will be able to lead the cricket board with as much competence as he showed while leading the cricket team.