Aadhaar linking: Willing to extend deadlines to 31 March, Centre tells Supreme Court
The Supreme Court would hear petitions challenging mandatory linking of Aadhaar after its constitution bench concludes hearing the Delhi-Centre dispute
New Delhi: The Supreme Court on Monday said it would hear a batch of petitions challenging mandatory linking of Aadhaar for granting various services to citizen after its constitution bench concludes hearing the Delhi-Centre dispute.
The Centre, meanwhile, informed the bench headed by Chief Justice Dipak Misra that it was willing to extend up to March 31 next year the deadline fixed for mandatory linking of Aadhaar with various schemes.
The bench, also comprising Justices A M Khanwilkar and D Y Chandrachud, said only the Constitution bench will pass an interim order in the matter.
The petitioners challenging the Aadhaar scheme have been pressing for an interim stay order on the government's decision to make Aadhaar mandatory for welfare schemes.
The apex court is hearing a batch of pleas filed by the Delhi government against the Delhi high court verdict which had held that Delhi is not a state and the Lieutenant Governor (LG) is its administrative head.
On 30 October, a bench headed by the CJI had said that a constitution bench would be constituted and Aadhaar-related matters would come up for hearing before it.
The apex court had on 13 November refused to entertain a plea challenging the linking of mobile numbers with Aadhaar, saying several similar petitions were already pending before it.
The top court had on 6 February asked the Centre to put in place within a year an effective mechanism to scrutinise details of identity of over 100 crore existing and future mobile telephone consumers.
It had on November 3 made it clear that banks and telecom service providers will have to indicate the last date of linking bank accounts and mobile numbers with Aadhaar in their communications with customers.
Currently, the last date to link Aadhaar with bank accounts is December 31 this year while for mobile numbers, it is 6 February 2018.
Business
The Virtual ID, which would be a random 16-digit number, together with biometrics of the user would give any authorised agency like a mobile company, limited details like name, address and photograph, which are enough for any verification
Business
"It has now been decided to extend the last date for submission of 'Aadhaar' number from 31 December, 2017 to 31 March, 2018," a Finance Ministry notification said.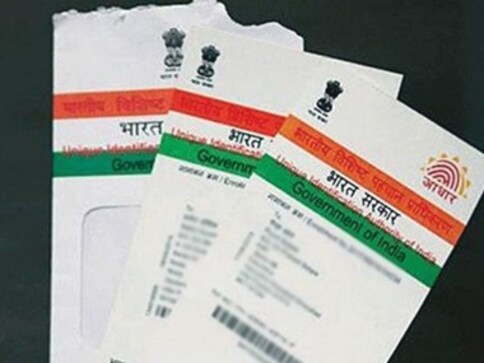 Business
Govt has mandated linking of Aadhaar with every bank account and income tax permanent account number or PAN by 31 March