Aadhaar-enabled Payment System: How to avail banking services on NPCI platforms; all you need to know
Aadhaar-enabled Payment System (AePS) has crossed the milestone of over 200 million transactions during July this year
Aadhaar-enabled Payment System (AePS) has crossed the milestone of over 200 million transactions during July this year

A total of 6.65 crore Indian citizens availed banking services through AePS platform in July, according to an NPCI release

AePS is a bank-led model which allows basic interoperable banking transactions at PoS or MicroATM through the business correspondent of any bank
If you live in an area where a bank or ATM services are not available, then as a bank customer, what do you do to withdraw cash? Walk miles to reach your bank for availing a service?
This difficulty of not being easily able to access banking services has been solved with the Aadhaar-enabled Payment System (AePS). It has crossed the milestone of over 200 million transactions during July this year. A total of 6.65 crore Indian citizens availed banking services through AePS platform in July, according to an NPCI release.
What is AePS
AePS  is a payment method using Unique Identification Number (UID). It allows Aadhaar card holders to make financial transactions through Aadhaar-based authentication.
This system facilitates disbursement of government entitlements like NREGA, social security pension, Handicapped old age pension etc., of any Central or State government bodies, using Aadhaar and authentication as supported by Unique Identification Authority of India (UIDAI).
Under the AePS, there are two forms of payment systems: credit money into the beneficiary's account; enable account holders to withdraw cash.
How to use AePS
Link your bank account with your Aadhaar number. Contact your bank and let them know that you want to start using AEPS
To withdraw or deposit cash, for instance, approach a business correspondent or bank agent with a UID number
Business Correspondents are bank representatives. They can be retired bank employees, post offices, Non-Governmental Organisations, self-help groups, retired teachers and retired government employees, individual owners of medical shop or kirana shop, co-operative society, and  companies registered under Companies Act 1956, excluding Non-Banking Financial Companies (NBFCs)
They are engaged by banks for providing banking services at locations other than a bank branch/ATM. They enable a bank to provide its limited range of banking services at low cost. They carry a mobile device and help villagers in banking transactions
Once you approach the business correspondent or agent, he/she will provide basic banking service using a Micro ATM. This is done by entering the customer's UID number, fingerprints and amount into the micro-ATM

Why you should use AePS
AePS allows a bank customer to use Aadhaar as an identity to access respective Aadhaar-enabled bank account and perform basic banking transactions like cash withdrawal, intrabank or interbank fund transfer and balance enquiry
To facilitate disbursements of government entitlements like NREGA, social security pension, handicapped old age pension, etc., of any Central or State Government bodies, using Aadhaar and authentication as supported by UIDAI
What you need for AePS
IIN (Identifying the Bank to which the customer is associated). This is a 6 digit number that helps in the identification process of your bank
Aadhaar Number—It is a 12-digit unique identification number issued by the Unique Identification Authority of India (UIDAI)
Fingerprint captured during their enrollment
Services offered 
Cash withdrawal
Cash deposit
Balance enquiry
Aadhaar to Aadhaar fund transfer
Mini statement
Best finger detection
How to use AePS
Step 1: Go to a micro ATM or banking correspondent
Step 2: Provide Aadhaar number and bank name
Step 3: Choose the type of transaction you want to make
Step 4: Provide verification through fingerprint/iris scan
Step 5: Collect your receipt
Benefits of using AePS
Easy to use, safe and secure payment platform to avail benefits by using Aadhaar number and biometrics
Based on the demographic and biometric/iris information of an individual, it eliminates the threat of any fraud and non-genuine activity
Facilitate disbursements of Government entitlements like NREGA, Social Security pension, Handicapped Old Age Pension etc. of any Central or State Government bodies using Aadhaar
authentication
Facilitates inter-operability across banks in a safe and secured manner
The model enable banks to extend financial services to the unreached clients beyond their branch network as beneficiaries of the BCs are mostly located at unbanked and underbanked areas.
Through AEPS, all bank account holders will be able to access their bank accounts through Aadhaar authentication.
Health
Gel nails are a rage. However, a new study has revealed that a key step in the process — drying nails under the UV or LED lamps — can damage DNA and cause mutations in human cells, linked to the risk of cancer
Entertainment
Na Chul was a part of several popular shows including Vincenzo, Little Women, DP, Happiness Jirisan, Weak Hero Class 1, Forest of Secrets, How to Distinguish Voices, and Once Upon A Small Town.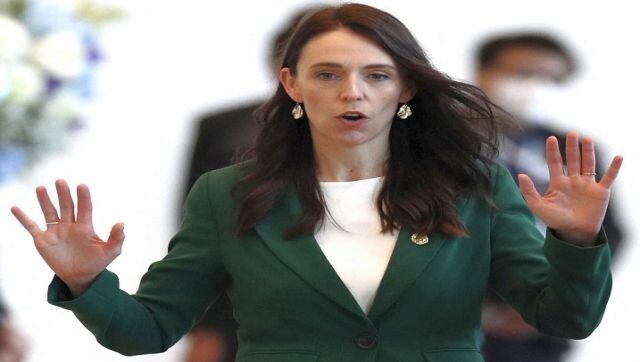 Health
Jacinda Ardern at 42 announced that she is stepping down as New Zealand prime minister after 'no longer having enough in the tank'. Alluding to a burnout, Ardern will be hailed for not only showing how to balance work with family, but also for knowing when to call it quits