Aadhaar debate is widely off the mark; everybody is undermining its very objective
What is the expenditure incurred from the Consolidated Fund of India on airline tickets, railway tickets, sim cards for mobile phone connections and bank accounts?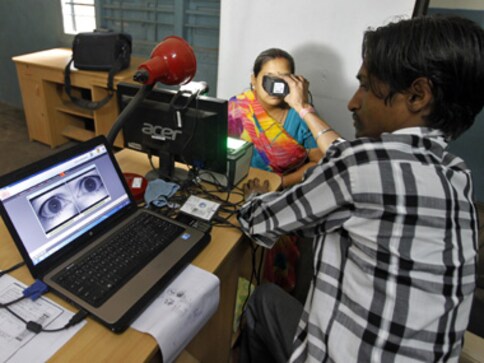 In December, the satire website Faking News had carried a spoof about Aadhaar becoming compulsory for buying vegetables in Delhi. Everybody had a good laugh.
Four months on, it doesn't seem so implausible. A government obsessed with Aadhaar is ensuring that it gets linked with more and more transactions. The latest is that quoting Aadhaar will become compulsory for buying air tickets and for downloading maps from the Survey of India site as well. Between the time of writing this article and it getting uploaded, it is quite possible that Aadhaar could be made mandatory in a few more areas.
This march of Aadhaar is deeply problematic for two reasons. One, it goes against the stated goals of the statute that gives it legal sanctity. The preamble to the Aadhaar (Targetted Delivery of Financial and Other Subsidies, Benefits and Services) Act, 2016 says it is "an Act to provide for, as a good governance, efficient, transparent, and targeted delivery of subsidies, benefits and services, the expenditure for which is incurred from the Consolidated Fund of India, to individuals residing in India through assigning of unique identity numbers to such individuals and for matters connected therewith or incidental thereto" (emphasis added).
What is the expenditure incurred from the Consolidated Fund of India on airline tickets, railway tickets, sim cards for mobile phone connections and bank accounts?
The government and those defending this Aadhaar over-reach will point to Section 57 of the Act which says that the Aadhaar number can be used "for establishing the identity of an individual for any purpose, whether by the State or any body corporate or person".
This is a provision that the present government not only introduced (it was not there in the National Identification Authority of India Bill, 2010 that the United Progressive Alliance (UPA) government had tabled) but also retained, overriding the amendment proposed by the Rajya Sabha to delete it. (This was among the five amendments moved by Congress MP Jairam Ramesh).
The Supreme Court, too, unfortunately is going along with this over-reach. First, in February, it directed the linking of all mobile numbers to Aadhaar within a year. Then, in March, it said Aadhaar cannot be made mandatory for welfare schemes but could be used for "non-benefit" transactions like opening a bank account or filing income tax returns. Now this is really standing the original idea of Aadhaar on its head.
Remember the genesis of a unique identity number during the UPA tenure was for better targeting of subsidies. The task force headed by Nandan Nilekani, which suggested this, related to direct transfer of subsidies. This was supposed to be the fool-proof way of ensuring that a benefit meant for A does not go to B. To say that Aadhaar will not be compulsory for accessing welfare benefits is to revert to the earlier leaky, corrupt welfare regime.
Unfortunately, this distortion of the idea of Aadhaar did not figure in the Rajya Sabha debate on the issue on April 10. Ramesh and several other MPs, on the other hand, slammed the government for making Aadhaar mandatory for welfare benefits. Ramesh went so far as to say that Aadhaar is becoming an instrument of exclusion rather than identity.
Both he and Derek O'Brien of the Trinamool Congress cited several instances where people had been denied welfare because of lack of Aadhaar. What they did not specify was how many of those who had ostensibly been denied benefits were genuine beneficiaries and how many of those weeded out were either duplicate or ghost beneficiaries. For politicians who know the ground reality far better than anyone else to overlook the enormous corruption/leakage in delivering welfare and to rail against what is now the only fool-proof way of improving targeting is inexcusable. Ghost students enrolled in schools for mid-day meals is an undeniable reality.
As BJP MP L. Ganeshan pointed out, they should then answer the question – what is the remedy? If Aadhaar is not to be used to curb leakage, what is the alternative? Surely, they cannot be arguing for reverting to the old system? In any case, the Aadhaar Act itself has a provision that no one will be denied a benefit for want of an Aadhaar number and that an alternative identity proof would be considered valid. Politicians, well, play politics, but surely the Supreme Court should take a more informed and nuanced position on this?
That said, there are issues with the implementation of Aadhaar as a targeting tool and MPs were right to point this out – people haven't got numbers, verification of biometrics is a problem because of internet/mobile connectivity, finger-print and iris scan are a problem in the case of manual workers and senior citizens. These need to be addressed and information technology minister Ravi Shankar Prasad promised to look into these issues when replying to the debate. This should not be an empty assurance.
The second reason that the over-reach of Aadhaar is problematic is concerns relating to privacy. The government has been quick to pooh-pooh these concerns, as did Prasad in Parliament, pointing to how secure the biometrics database is and the stiff penalties for any violation of processes relating to collection, storage and use of biometric data. Nandan Nilekani has also put up a strong defence of the privacy and security protocols around Aadhaar.
But even if we accept that the biometric data stored with the Unique Identification Authority of India is secure in a fool-proof way, that still does not eliminate the danger of identity theft when Aadhaar is becoming ubiquitous and even being sought as identity proof by private parties.
The government's defence on this count has bordered on the non-serious at times. Finance minister Arun Jaitley, when replying to his predecessor P. Chidambaram during the debate on the Finance Bill, had said that even the Pentagon was hacked without Aadhaar. Nilekani has often said that the UIDAI does not collect anything more than basic information about name, address, gender and date of birth, a point Prasad reiterated.
The point is not what information UIDAI has collected. The point is that if Aadhaar is used for practically every activity of an individual – from bank accounts to air tickets to mobile phone connections – the Aadhaar number is available to that many agencies. UIDAI may have strict protocols about use of biometrics and data, but do the host of agencies using Aadhaar have any protocols at all about security of application forms that may have an Aadhaar number? It will be quite possible for Aadhaar numbers of individuals to be sold as a database (as phone numbers, bank account numbers and credit card numbers are) and then be used by unscrupulous elements to get financial and other information about an individual, without hacking into or getting unauthorised access to the UIDAI database. Are databases of banks as secure as that of the UIDAI? As MP K.T.S. Tulsi pithily said during the debate, "the safety of information is in jeopardy if the use is extended".
Unfortunately, apart from Tulsi and Rajeev Chandrashekhar, who initiated the debate, other MPs were more focussed on ending mandatory Aadhaar for welfare. It is time to restore the original purpose of Aadhaar (improved targeting of welfare) and junk the add-on purpose of becoming mandatory for everything else, which brings other problems in its wake.
World
The argument that India made a mistake in not engaging the Taliban misses the basic point that the relationship between Pakistan and the Taliban presents a specific threat to India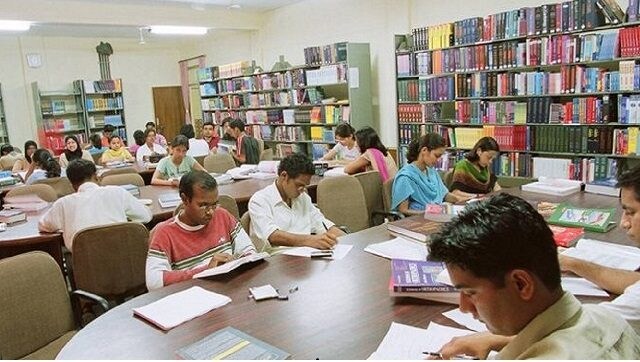 India
To aspire for a perfect assessment solution when everything else is unequal and in a state of disarray is like looking for a needle in a haystack
India
Revenue maximization can never be the goal of economic policy. It ought to be prosperity and not a bloated exchequer at the expense of intimidated wealth creators.