A survival guide for small-town startups: Tiny entrepreneurs should forget 'TINA' and embrace dignity
The vast assemblage of micro entrepreneurs who are trading, servicing and manufacturing in Middle India, without whom the Indian economy would not sustain at the levels it is able to, will surge ahead only by choice and purpose rather than compulsion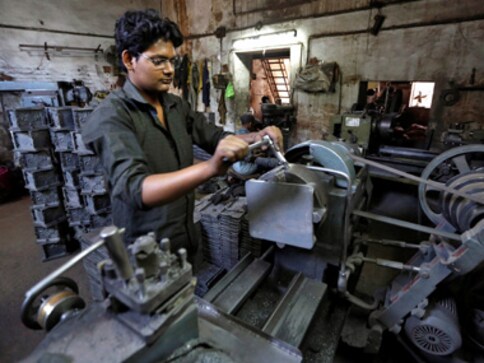 Saddam is a young entrepreneur who runs a sportswear manufacturing unit in Deoria. Though his market chain is long in this Uttar Pradesh town, he lacks the capital and reliable market relationships to ensure regular returns every month. To hedge his risks, he has started a second enterprise, a cyber cafe with a friend. He has a family to support, including parents, but he does not have a sustainable livelihood that can meet his or his family's needs. Earlier, Saddam tried a furniture enterprise but erratic payments by customers, the seasonality of orders and the high cost of investment in the products forced him to close it.
All these enterprises have remained in the official definition of micro-enterprises and not grown or formalised into registered firms over past two years. Saddam is a graduate and had a contract job in Gujarat but it never paid enough to make it worth his while to migrate from his hometown.
In India, there are numerous such entrepreneurs as Saddam who run insecure enterprises on the belief that 'There Is No Alternative' or 'TINA' (to borrow a term used for electoral contests in India) where only the employable get jobs and others are forced to set up enterprises to survive.
As India holds its first Global Entrepreneurship Summit (GES) 2017 in November, it must not forget entrepreneurs like Saddam thrive only in small towns that contribute around 50 percent to India's GDP. Most of these entrepreneurs are in informal sector or India "unincorporated" which is not on the radar of big market players and access to them,  as is evident in Saddam's case, is an arduous task.
If we still have to build our nation by setting up enterprises, as the PM has repeatedly emphasised, we have to establish the grid for all the needed services and run it along with "Middle India".
Viable and dignified relationships with entrepreneurs in metros and bigger towns -- for market and financial access, continuous efficiency and innovation -- has to become part of the ecosystem for formalising the informal sector and sustainable job creation. A 2016 report from the Mastercard Center for Inclusive Growth puts Middle India at around 200 districts with 164 million households, i.e., 60 percent of all households, mostly rural, at an average annual income of around Rs 1,50,000. In places like Deoria, the income is much lower.
The statistics are stark: less than 13 percent households have got loan despite access to bank accounts has been made widespread under Pradhan Mantri Jan Dhan Yojana; 80 percent are self-employed but vulnerable to enterprise tremors so have to resort to casual labour to make ends meet. The prospects for their advancement are precarious as only 17 percent are graduates and being a graduate is not a guarantee for getting job, as has happened with Saddam.
The rising number of micro entrepreneurs who are trading, servicing and manufacturing in Middle India, without whom the Indian economy would not sustain at the levels it is able to, will surge ahead only by choice and purpose rather than compulsion. The agility and resilience of Middle India entrepreneurs has helped them contribute substantially to the GDP but has to be harnessed more gainfully to get the benefits that those in Upper India get – an entire ecosystem that provides access to skills, enterprise support, markets, and financiers. Entrepreneurs will become purpose-driven rather than compulsion-driven when there is an institutionalised ecosystem that is responsive, empathetic and sustainable. Together, these form the required agenda for dignified entrepreneurship in India.
According to a 2015 study by Nasscom, India ranks third among global startup ecosystems with more than 4,200 startups that employ close to 85,000 people. With over $5 billion worth of investment in 2015 and three to four startups emerging every day, the study projects that number of start-Ups in India will increase to more than 11,500 by 2020, with job creation from these entrepreneurs reaching 250,000-300,000 by 2020. The number of investors has also risen multi-fold in the past few years. At the same time, the number of funds investing in India grew by 40 percent between 2013 and 2014 and half of those were investing in India for the first time.
However, as before, Bengaluru, NCR, and Mumbai continue to lead as the major startup hubs in the country. Middle India remains unattractive as a destination for start-ups and investors though this is where employment is already there and is waiting for assistance. If the young entrepreneurs with their financing either locate themselves outside the big cities or connect downstream markets to entrepreneurs from villages and small towns, with focus on refining and growing existing informal enterprises, it will spearhead dignified entrepreneurship for and of Middle India and growth for all of India.
What is required then for start-ups to envision enterprises to work with informal entrepreneurs like Saddam? Young participants in their 20s in the Jagriti Yatra (a two-week annual train journey of social entrepreneurship exposure and learning across India), 65 percent of whom are at least graduates, say the two significant steps to gather the courage to confront the mind-set of salaried jobs in Tier I cities as the path to progress, is a peer network where many others too seek similar clarity and confidence to think and act differently and the on-ground exposure to the work of entrepreneurs who have dedicated much of their professional lives to living and working in Middle India though having spent their formative years in bigger towns.
The additional value of the peer group on the train, more than 50 percent of whom are from Middle India, are the interactions among themselves. In an impact study of the Jagriti Yatra over 10 years, it was found that twenty-eight percent of the participants established enterprises within 1-3 years after the journey and attribute their motivation to the two program areas, i.e., during intense network interactions over two weeks in the train and entrepreneur exposure off the train. Many of those established post-Yatra are located in or have connected to Middle India largely through services, such as career counseling for high school students from government schools, low-cost accountants for local entrepreneurs, and inputs for farmers. Services is the general trend in the universe of start-ups as well where technology and e-commerce dominate.
But the real opportunity for innovation and creation of jobs lies in boosting quality manufacturing in Middle India where most of the informal sector is engaged outside of agriculture. While start-ups in services like healthcare diagnostics and telemedicine as well as education have existed for some time and have attracted considerable venture funding, what still challenges formality and reliability are the lack of dignified relationships in value chains comprising markets, production, business process and financing. The Make in India push aims to increase the share of manufacturing to 25 percent of GDP by 2025.
The informal sector job creators have, according to Ejaz Ghani of the World Bank, "persistently accounted for 80 percent of employment in manufacturing both in 1989 and 2005." The continuance of informality for such a long time can be mitigated by policy and infrastructure support that the government has already set in motion but, more importantly, by young start-up India who need to "Be the Change" as the Jagriti Yatra logo exhorts, by shifting their gaze afar, i.e., to Middle India.
As an example of an ecosystem model for Middle India, an incubator in Deoria has facilitated a local skilled self-employed craftswoman, Puja Shahi (who was earlier training local women and selling only to the local market), to enter into a joint venture with a Mumbai-based entrepreneur and within a year has reached upscale retail markets in Delhi, Mumbai and the Middle East.
With the entrepreneur's market, branding and design support and the incubator's continuous mentoring and business process assistance at the ground level and connections to funds, the start-up by Puja has attracted its first start-up venture funding. Puja is slowly moving towards focus and purpose and the ecosystem that has been created for her enterprise is helping to make dignified entrepreneurship in the region a reality.
The GES 2017 has the title "Women First, Prosperity for All". About half of the informal sector in manufacturing is made up of women entrepreneurs but, like Puja, they are not able to contribute much to dignified job creation due to ecosystem challenges. Skilling for the enterprise of the future is a key element in transformation from informal to dignified.
Recognising this, a highly articulate and aspirational young Priti Pandey has made waves in Deoria with her strides towards training women in digital literacy. Digital is also one of sectors of prominence at the Summit. Priti has won her place at the GES 2017 and will be interacting with those from India and abroad, who, through her and others like her attending the Summit, can begin to turn their attention to Middle India.
While an organisation like Jagriti has taken the initial steps in Deoria, the start-ups, particularly those in metros and Tier 1 cities, themselves need mentors and investors with the sensitivity and empathy to translate motivation to intent and operationalisation to create dignified entrepreneurship in underserved areas of India. GES 2017, with its high profile participation and its inclusive platform for those like Priti Pandey from Deoria, has an opportunity to inspire just that.
The author is Board Member, Jagriti Yatra and Jagriti Enterprise Center, Uttar Pradesh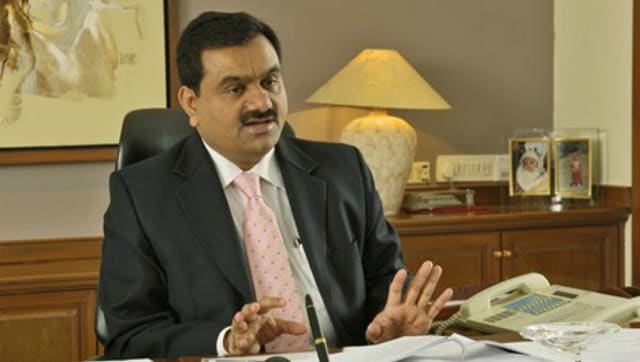 Business
Shares of Adani group companies plunged on Monday after reports that the National Securities Depository Ltd froze the accounts of the three foreign funds that are among the top stakeholders in the firms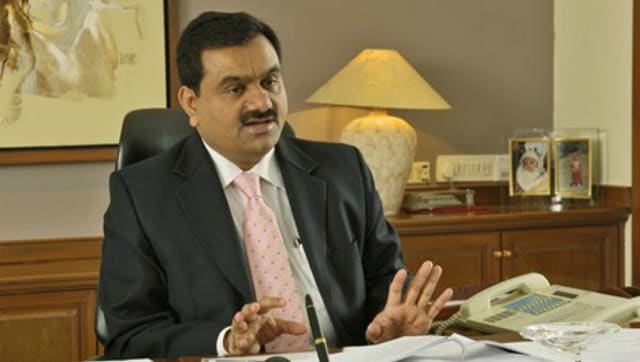 Business
Adani Enterprises tumbled 24.99 percent, while Adani Ports and Special Economic Zone plummeted by 18.75 percent on the BSE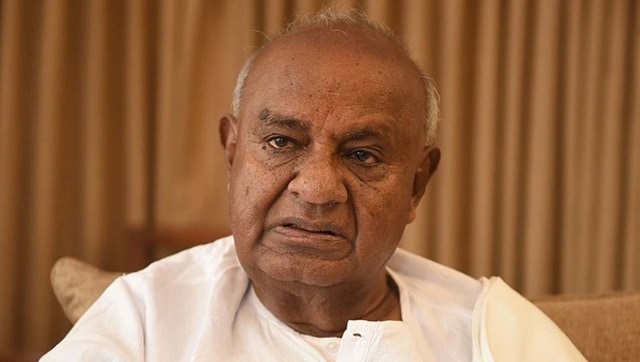 India
HD Deve Gowda penalised: The court observed that the project in question has been upheld by the High Court of Karnataka and the Supreme Court in their judgments