A 'phygital' revolution is coming and we will lead it, says Tata CLiQ CEO
The Tata group's foray into e-commerce portal, TataCLiQ.com, which they term as the first-of-its-kind multi-brand phygital e-commerce marketplace that will seamlessly blend online and in-store shopping experience for customers will enable customers to buy from its website (www.tatacliq.com) and also through the mobile apps (iOS and Android platforms) on Day 1.
"E-Commerce business in India is at a very nascent stage and is growing very rapidly. Businesses are coming up with innovative and clutter breaking ideas. We believe that the industry will witness growth in the coming years. Digitization in India is growing exponentially along with smart phone and internet penetration. This gives great opportunity to tap the upcoming market," says Ashutosh Pandey, CEO, TataCLiQ.com.
Excerpts from interview
What prompted Tata's to make an entry at such a late stage after many entrants have come? Was this a deliberate decision?
Google wasn't the first to the search party nor was Facebook to social networking. They definitely came with a differentiated offering and ever since delivered continued innovation and customer value. We have spent the past 18 months studying various e-commerce and retail models in India and across different international markets, analysed consumer pain points in the shopping journey to come up with a unique solution and a bespoke technology platform that we believe can usher in the next phase in the e-commerce story.
What we had till now was two sets of players – retailers and ecommerce marketplaces doing their own thing while the consumer has been seamlessly moving between the physical and digital world in the rest of her spheres. With TataCLiQ.com, we will be the first in ushering the seamless shopping journey across these two currently disjoint worlds. A phygital revolution is coming and we will be leading it.
What is the business strategy you are adopting to differentiate you in the ecosystem?
What we have experienced so far is e-retail 1.0 with two different sets of people doing retail by themselves. What we will offer is e-retail 2.0. It is merging these two different sides because the reality on the ground is that much more integrated. Managing an omni channel inventory for several brands is not an easy task. Hence, this is where our technology is unique. It has the ability to connect the online identity of the consumer in store and recommend personalised solutions to provide a seamless experience.
We will provide a curated shopping experience for customers. We have a deep integration with our brand partners/ sellers and a seller portal that aims to integrate the stores to the platform. This will be a key differentiator.
Why is your focus limited to electronics and apparel?
We have launched with apparel, footwear, and electronics and will progressively add other categories like accessories, jewellery, home, beauty, and eyewear. Currently we have 400+ Indian and international brands, both Tata and non-Tata and 15 high-end international brands of which 10 will be available exclusively on TataCLiQ.com in India.
Will you also offer discounts? What is your USP?
As any retailer would, we will be leveraging offers and discounts as a tactical tool. In fact, we are throwing a freebie fest at launch and everyone's invited. The first one lakh customers will get something extra/ free with their purchase. These will range from CLiQ vouchers, partner brand gifts with their merchandise purchase to some surprise gifts for 100 customers every day and bumper gifts at the end of this period. We aim to offer much more than just discounts to the consumer and build loyalty with our authentic products and exclusive brands.
How many jobs and hires will your venture create?
Starting out we already have 100+ strong CLiQ Crew handling the key functions of our business.
What, in your opinion, is the reason for folding up of many ecommerce ventures?
With one in 6 Indians being online but only 30 million actively shopping, we believe it will be a long and interesting journey for this sector to grow to its full potential. There are bound to be many shake-ups and consolidation cycles with the rapidly changing technology and consumer preferences. This is a regular churn, where existing businesses correct themselves, newer ones' bridge gaps and the end consumer is benefitted.
Business
The manufacturing sector — which constitutes 77.63 percent of the IIP — declined by 3.7 percent in February 2021, as per NSO data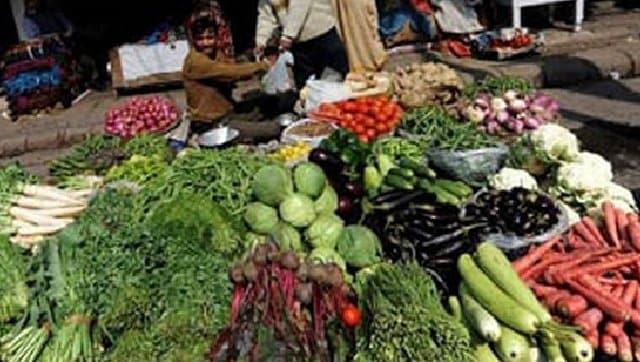 Business
The rate of price rise in the food basket accelerated to 4.94 percent in March from 3.87 percent in the preceding month, as per data released by the NSO