75% PF withdrawal on being unemployed for a month: Provident Fund was never intended as an unemployment dole
If PF balance should remain impervious to court attachment orders, it should also remain impervious to being viewed as a low-hanging fruit to be plucked whenever one pleased.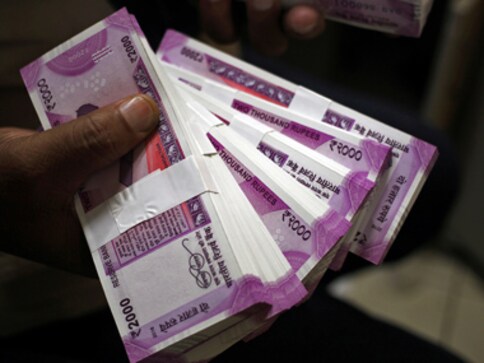 In the US, salary is paid twice a month i.e. every fortnight but provident fund (PF) (read 401K in the US tax lingo) can be withdrawn midstream only subject to stiff penalties -- 10 percent penalty plus tax on such withdrawals as they get added to one's taxable income.
We, in India, are doing the reverse. Salary once a month, generally, with some delinquent employers sometimes paying whenever they please. PF that was conceived as a post-retirement lifeboat alas has come to be viewed as an emergency rain cheque with withdrawals being allowed at the drop of the hat---higher education, sickness, marriage and building a house. For final withdrawal, as it is there is a cooling-off period of 2 months if one had to exit prematurely but that period is now sought to be reduced to a month on the condition that after a month only 75 percent would be allowed to be emptied out. The balance 25 percent after two months of such premature cessation of employment.
In 2016, the government amended the PF rules to prevent emptying out of one's assiduously built retirement corpus whimsically and thus did two things:
1) Raise the deemed retirement age to 58 from 55; and
2) Stop withdrawal of the entire balance in one's account after cooling-off period of two months and instead allow only withdrawal of employee's own contributions till date and interest thereon prematurely. In other words, at least the employer's contribution and interest thereon is required to be preserved and left untouched till the date of deemed retirement. This was a salutary amendment.
Is the government now going back on this salutary amendment by permitting 75 percent withdrawal midway, subject to a one month cooling-off period, with the remaining 25 percent following in just another month?
As it is, there is a tendency in India to bide time till five years with an employer so that gratuity entitlement isn't forfeited. An employer is obliged to pay gratuity only if one has served the organisation for five years at least. Employees with fickle loyalty need not be paid. Grin and bear is the watchword for those who are itching to quit before completing five years unless of course the new employer agrees to compensate them in recognition of their exceptional talents.
Now along with gratuity after five years, one may be tempted to dip into his retirement nest as well. Gratuity may be loyalty bonus if not a deferred wage as it is touted to be, but PF is a war chest not to be trifled with midstream. With too many liberties allowed to be taken with midstream like withdrawal at the drop of the hat and home loan equated monthly instalment (EMI) being paid out of the accumulations, the PF balance has ceased to have sanctity and touch-me-not character.
It has been protected from garnishee orders, i.e. attachment orders being passed by courts so that it remains impervious even to liquidating genuine loans. The idea is to protect the family. Indeed PF conceptually was designed for the family, during rainy days following one's retirement, but that noble idea has come to be diluted gradually. If PF balance should remain impervious to court attachment orders, it should also remain impervious to being viewed as a low-hanging fruit to be plucked whenever one pleased.
It certainly was not conceived as an unemployment dole. As a penalty for viewing it as a short-term expedient, PF rules should shut the doors for re-enrollment after one has emptied it once. By the way, what is the tearing hurry in allowing 75 percent withdrawal after a month followed by the remaining 25 percent withdrawal after another month? Heavens are not going to fall if withdrawal, if at all was permitted, after the two months' cooling-off period. Withdrawals in quick succession can be problematic for both the member and Employees Provident Fund Organisation (EPFO) whose resources would be strained rather unnecessarily.
(The writer is a senior columnist and tweets @smurlidharan)
World
The Memphis Police Department's number of sworn officers has dropped by 22.6 per cent — from a high of 2,449 officers in September 2011 to1,895 officers in December 2022. When an agency loses this many officers, one consequence can be that more inexperienced officers end up in specialised units
Business
Some economic terms are hard to understand; some could be confusing. Here's a handy glossary ahead of Finance Minister Nirmala Sitharaman's Budget 2023 speech
World
He cited a $19 billion backlog of unshipped equipment that was supposed to be delivered from the United States to Taiwan and was already paid for by the island's government