7.5% growth not enough to employ 1.2 cr people joining India's workforce every year: Raghuram Rajan
Raghuram Rajan said there were some headwinds in the aftermath of structural reforms and the government was on its way to resolve these issues.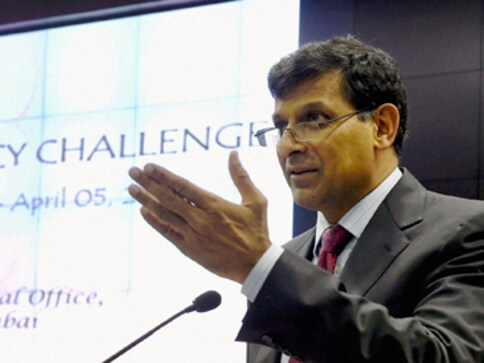 Former RBI governor Raghuram Rajan on Tuesday said 7.5 percent economic growth was not enough to employ 1.2 crore people joining India's workforce every year. In a detailed interview to CNBC, Rajan said India must grow in double digits and a 10 percent economic growth was achievable in near future. He was at the helm of India's central bank, the Reserve Bank of India, as its governor from September 2013 to September 2016 after which incumbent Urjit Patel took over the reins in his hands.
At present, Rajan is professor of finance, at the University of Chicago Booth School of Business. He was speaking on the sidelines of Credit Suisse Asian Investment Conference in Hong Kong.
When asked what India needs to do to revamp its infrastructure, its bylaws, its regulations, the ease of doing business and why the country was having this debate for decades, Rajan told CBNC, "Well, things are happening. They're happening more slowly than one would wish. That's potentially the cost of getting political agreement. But we do need to work at it and work faster at it because we have a young population and the world is changing, that the world is less receptive as we just talked, to exports."
While speaking about the roll-out of the Goods and Services Tax (GST), demonetisation and India's plans to recapitalise the ailing state banks, Rajan said there were some headwinds in the aftermath of structural reforms and the government was on its way to resolve these issues. According to Rajan, India needs to see in next 10 to 20 years a massive push to create jobs.
Which according to him is "building out infrastructure, clearing the way for companies, easing the way for them to do business, and improving the quality of our human capital which includes healthcare and education. With bigger chunk comprising young population, India needs to work faster as the world is changing and the country also needs to think about the pathway of growth, according to Rajan.
"So if India becomes a manufacturing giant overnight, who's going to buy its stuff? So we need to think about our pathway of growth, it will be different from China's, but it can be a very healthy growth pathway if we do what is necessary," Rajan said in the CNBC interview.
On a question when and how fast India can achieve the coveted 10 percent economic growth, Rajan said reforms in India will be put on the shelf till the next election. And after the elections are over and the country accelerates its pace of growth, in just two to three years India can rise up to a higher growth plane.
India
Those interested can apply for the concerned posts by visiting the official website of ECIL at https://www.ecil.co.in/.
World
President Biden has signed into law a roughly $1 trillion infrastructure package, which includes about $550 billion above projected federal spending on roads, bridges, expanded broadband access and more.
India
The NHA estimates are prepared by using an accounting framework based on internationally accepted System of Health Accounts 2011, provided by the WHO