5th straight month of exports growth, but India is not out of the woods, yet
India needs to make its products more competitive for it to enhance exports in an increasingly shrinking world market
New Delhi: This year's Economic Survey quotes T.S. Eliot to say that humankind cannot bear too much reality and that recent events suggest that the world cannot bear too much globalisation either. What does this mean for India's exports? Though we have reasons to cheer the exports growth recorded for five straight months till January this year, this performance is by no means guaranteed going forward, thanks to the rapidly changing world order. The only saving grace seems to be our services exports, which have a better chance of growth when compared to China's exports that largely comprise manufactured goods.
The Economic Survey in fact compares the advantages India has in services exports over China's global dominance in the export basket largely through goods, but cautions that India's growth ambitions of 8-10 percent require export growth of about 15-20 percent year on year. And that any serious retreat from openness on the part of India's trading partners would jeopardise those ambitions. As they say, the vagaries of the world's politics and the importing nations' appetite for goods and services will determine India's future as an exporting power house. Already, we have the largest trade imbalance where are our exports suffer in value-add – India needs to make its products more competitive for it to enhance exports in an increasingly shrinking world market.
Anyway, it is heartening to know that India's exports have grown for the fifth straight month. And therefore our trade deficit narrowed to $9.8 billion in January from $10.4 billion earlier. Trade deficit is simply a measure of how much a country earns through exports and how much it spends for importing goods and services. A narrowing trade deficit is always good news, now more so since India's exports were being hammered down for months – exports were down for 18 consecutive months till May 2016.
But this sort of good news needs some tempering, and we should hold off popping the bubbly just yet.
1) As analysts at brokerage firm Edelweiss wrote in a note to its clients, though exports did grow in January the growth was slower than in December. Exports grew by 4.2 percent last month compared to 6 percent in December.
2) Barring engineering goods, which showed good traction helped by a favourable base (which means there was degrowth or plateauing in the comparable period last year), several other categories such as leather goods, garments, gems & jewellery moderated during the month. So the growth was not all round and it was tepid in some major categories.
3) And non‐oil/non‐gold imports maintained pace growing at about 6 percent year on year, again partly aided by the base effect, but showing that with a rise in exports, our imports also continue to grow. Besides, while trade deficit improved somewhat in January, oil deficit deteriorated (this means India spent more on importing oil as crude prices rose).
The two analysts at Edeweiss have said that "going ahead, we expect the trade balance to hover around current levels. Recovery in global economy is a tailwind to exports, but base effect is turning adverse. Thus, stable to modest improvement is the most likely scenario for exports."
But analysts at ICICI Bank's Treasury branch sounded upbeat over India's recent export performance, saying that the increase has been broad based and the narrowing trade deficit is an encouraging sign. Seventeen out of the thirty major commodities posted positive growth in exports indicating broadening of exports growth - key sectors posting positive growth in January were rice, engineering goods, iron ore, marine products, yarn and petroleum products., they noted. Before going on to caution that "over the medium term, global growth concerns, protectionist measures by US and volatility in currency market are the potential headwind for the exports sector…... we note that exports have remained stuck in the $21-$23 bn range for the last two years and policy intervention is warranted to move to a higher level."
ICICI further noted that imports grew by 10.7 percent year-on-year in January from the previous 0.5 percent growth; crude imports increased slightly to $8.1 billion from $7.7 billion in the previous month. With crude prices rising to elevated levels following OPEC production cut decision, the rising trend in crude imports is along expected lines. Gold imports have halved to an average of $2 billion over the last two months as against average of $4 billion during October– November. The demonetisation of the high denomination currency notes as well as seasonal factors are weighing on lower gold demand in the near term.
But non-oil non-gold imports expanded by 4 percent year on year in January; their increase was 4.2 percent in the previous month. The sustainability of the non-oil non-gold imports growth is crucial to gauge the trend in domestic demand cycle going forward.
The Economic Survey sums up India's difficulties on the export front rather succinctly when points out that "In sum, the political backlash against globalisation in advanced countries and China's difficulties in rebalancing its economy could have major implications for India's economic prospects .They will need to be watched in the year – and decade – ahead."
World
Researchers warned in a study published in the journal Nature that 89 percent of global coal reserves — and 95 percent of Australia's share — must be left untouched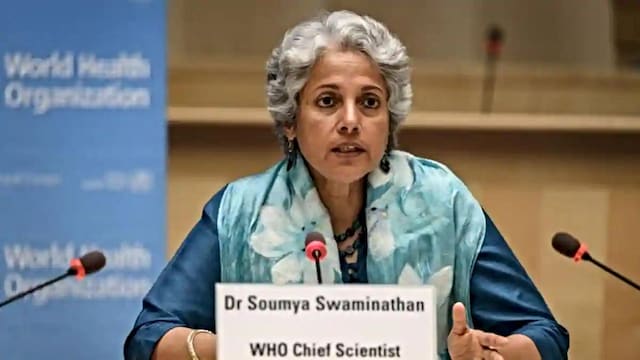 India
"COVAX welcomes the decision to restart Covid vaccine exports. Will go a long way to achieve global Vaccine Equity," Soumya Swaminathan said in a tweet.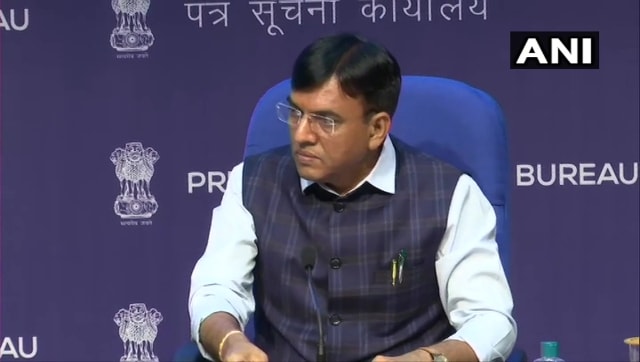 India
Addressing the media, the minister said the government will receive over 30 crore doses of COVID-19 vaccines in October and over 100 crore doses in the next three months.