2G spectrum scam verdict: Star witness Niira Radia's deposition was 'of no use' to prosecution
Niira Radia's deposition proved to be a damp squib in the quest for answers
New Delhi: When the Special CBI court acquitted all the 19 accused in the 2G spectrum allocation case, there were gasps of disbelief all round. Hadn't the Supreme Court cited irregularities in spectrum allocation under the same UPA-I regime to cancel 122 telecom licenses? If the SC could find irregularities, how come the CBI court could not? In his judgment, O P Saini said "The end result of the above discussion is that, I have absolutely no hesitation in holding that, the prosecution has miserably failed to prove any charge against any of the accused, made in its well choreographed charge sheet."
If one looks at some of the star witnesses that deposed before judge Saini over the years, it becomes apparent why the judge was perhaps left with no option but to allow all the accused to walk free. Case in point? Well known corporate lobbyist Niira Radia. She is remembered as much for her public relations work for some of India Inc's biggest names as for the controversy around her alleged conversations with the powers that be. Some would say that the leaked Radia tapes were among the first indications of any wrongdoing in the telecom ministry under A Raja.
But that turned out to be mere 'perception' and Radia's deposition proved to be a damp squib in the quest for answers. Anyhow, it is safe to say that not often in her life would Niira Radia have faced a situation where her words held as little meaning as they did in the court of Justice Saini. The Special CBI Judge heard out Radia, one of the star witnesses, five times during the long trial on the alleged 2G spectrum allocation scam. And concluded in his judgment, which was given out on Thursday, that "this witness did not cite any reason as to why TTSL (Tata Teleservices) did not get the spectrum. Perhaps, she knew that the denial was for right reasons. There is nothing of any significance in her deposition. Her deposition is of no use to prosecution".
At the time of 2G spectrum allocation, Radia was handling the PR mandate of the Tata Group on "telecom matters" and deposed before the CBI court on 28 May, 2013. The judgment quotes Radia saying she was aware that TTSL has applied for dual technology (CDMA as well as GSM) license in 2007 but though the company got the license, it did not get any spectrum.
When the judge wanted to know why TTSL did not get the spectrum, she repeated several times that TTSL was assured it was in queue and would be getting spectrum as and when spectrum became available. To a question on what was the position (number) of TTSL in the queue for dual technology spectrum in Delhi service area, she said "I am not aware of their number for dual technology spectrum in Delhi service area. However, there was enough correspondence between Tatas and DoT saying that TTSL was ahead in the queue by virtue of their dual technology licence. They were existing CDMA operators."
She again repeated TTSL was ahead of everybody else to another question. When she was asked to explain the reason for TTSL not being granted spectrum in Delhi service area despite being ahead of everyone else, since she was handling their (TTSL's) affairs in this regard, Radia again repeated that TTSL did not get the spectrum first as it was advised by DoT that it was not ahead of others.
"TTSL was advised in this regard by the DoT orally. Swan Telecom (P) Limited had got the spectrum in Delhi service area. Reliance Communications had also got the spectrum," she added.
When she was further questioned why, when TTSL was ahead of everyone else, did Swan Telecom (P) Limited and Reliance Communications get the spectrum first, Radia once again said "TTSL had opposed allocation of spectrum to STPL and Reliance Communications. However, they were advised that they were in the queue and as and when the spectrum would be available they would get it. This was the only reply we got from the DoT.........."
Radia gave no apparent explanation for the DoT not allocating spectrum to her clients, though she was known to be close to senior executives in the telecom ministry and minister Raja confessed to having met her.
And the TTSL representative, who also deposed in this case, merely gave a detailed timeline of events which lead up to the company seeking spectrum, having paid for licenses and dual technology operation.
Anand Dalal, Senior Vice President, Regulatory Affairs at TTSL has said in his deposition that TTSL filed applications for UAS licences in three service areas - Assam, North¬East and J&K – on 21 June, 2006. Both, TTSL and group company Tata Teleservices Maharashtra (TTML) were existing licencees and were using CDMA technology.
They applied for permission to use GSM technology on 19 October, 2007. While TTML applied for Mumbai and Maharashtra service areas, TTSL applied for eighteen service areas. Letter of Intents (LOIs) for three service areas were issued on 10 January,2008 and in-principle approval for use of GSM technology, for the circles applied for, was also issued on this date. The two companies submitted their application for allocation of spectrum while collecting the LoIs for three service areas as well as for GSM technology. "He further deposed that the company did not get spectrum for Delhi service area despite being ahead in priority as payment was the only criteria."
Well, as Judge Saini said "Not a single soul turned up. This indicates that everybody was going by public perception created by rumour, gossip and speculation. However, public perception has no place in judicial proceedings." When even star witnesses practiced reticence before the CBI court, perhaps acquittal of all the accused was the only option before the judge.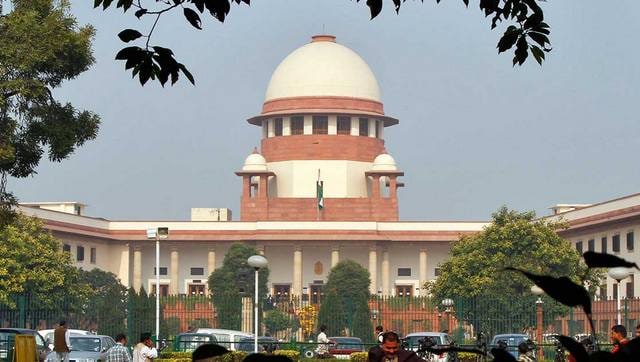 India
The Supreme Court also directed the Centre to prepare a buffer stock of oxygen for emergency purposes and ordered that deficit in the supply of oxygen to Delhi be rectified before 3 May midnight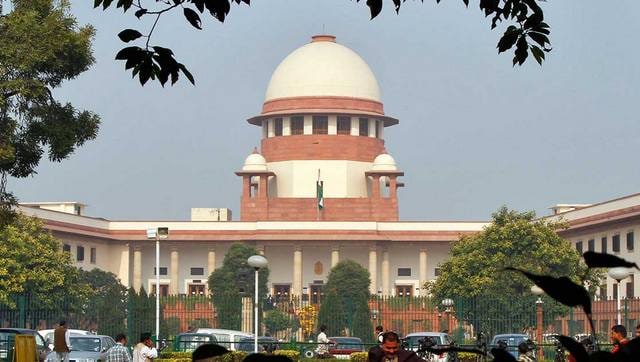 India
The top court said it is a staunch proponent of freedom of media to report court proceedings and that the EC's contention that press should be reporting orders only and not observations struck at principles of open court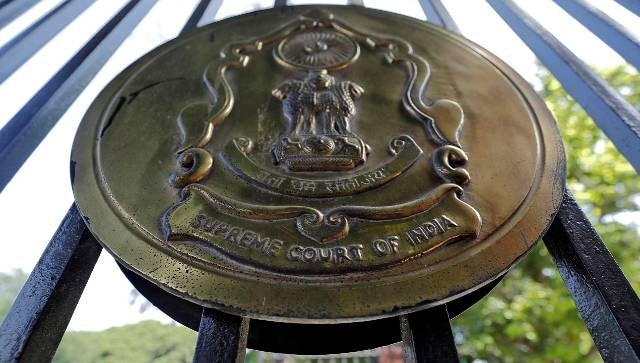 India
The new dates will be announced later by the court after reviewing the pandemic situation, as per the latest notice