2G scam verdict: Thumbs-down for FDI, Telenor warns it may quit India
While it comes as no surprise that foreign investors are shocked by the Supreme Court's decision to cancel 122 licenses, the judgement might give pause to existing and future foreign investments unless policy becomes clearer.
Predictably, foreign investors are shocked by the Supreme Court's decision to cancel 122 licenses awarded by former telecom minister A Raja.
Norway's Telenor and Russia's Sistema, both of have joint ventures with Indian telecom companies that were awarded licenses by Raja, were among the worst affected.
A Reuters report saidNorwegian firm Telenor was even open to the idea of exiting India after the Supreme Court ruling, and might not wait for new market rules to be introduced.
In another statementreported inThe Economic Times, the company said,"Telenor Group has already invested over Rs 6,100 crore in equity and over Rs 8,000 crore in corporate guarantees as a foreign investor that trusts a licence stamped by the Government of India. We urge the government to ensure that a foreign investor that had nothing to do with these processes is not harmed."
On Friday, most newspaper reports/editorials took the view that the decision, while a powerful attempt to break the nexus between business and politics, could dent foreign investor confidence in the short term since it would reinforce the view that courts could easily overturn government policies.
An opinion piece in The Wall Street Journal noted that the "court's ruling also effectively adds a new layer of uncertainty to an already unpredictable regulatory environment. New Delhi has become infamous for changing the rules in the middle of the game."
For sure, the impact of the decision on the affected companies and consumers will be painful. The nine companies that hold these 122 licenses have four months to shut down their operations, which will inevitably lead to large write-offs of their investments -- as well as for the banks that funded them.
In a PTI report, Deloitte Haskins and Sells partner Hemant Joshi said the judgement would make foreign investors adopt a cautious approach while taking investment decisions. "The issues which arise from verdict unless resolved quickly will create lot of uncertainty which could again have negative impact on foreign investment in India," he added.
Among those issues is the fact that the apex court found the "first-come-first-served" policy discriminatory per se . That policy, however, has been used across sectors, including mining, so the ruling might have repercussions beyond telecom, experts said.
Another issue highlighted by The Wall Street Journal, is that right now, even the new telecom auctions proposed by the Supreme Court offer little clarity."..unless the rules for such auctions - and other transactions- are clear and simple, India's quest for a cleaner way of regulating business will drag on," it noted.
In addition, since players like Sistema and Etisalat are government-controlled companies and these foreign governments would now be cautious about doing business in India, an IANS reportadded.
India is the world's second-largest cellular market by subscribers -- 894 million at the end of December -- although intense competition means call rates are among the lowest, which is hitting the profitability of operators.
Investors and operators have long called for consolidation in the crowded industry, and most experts believe Thursday's ruling is likely to benefit the country's biggest operators.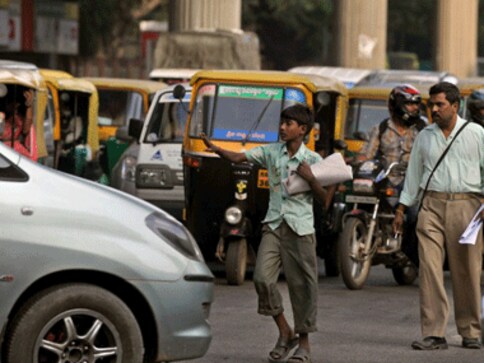 Politics
In a survey conducted across eleven tier 1 and tier 2 cities whose results were announced last week, Bangalore was ranked ninth in terms of quality of life.
World
The length of the telomeres would determine the "biological age" of a person and calculate how long he or she is going to live.
Fwire
More and more people — around one in four— are now turning to electronic devices like mobile phones or tablet computers to check the time, and wrist watches may soon fall out of fashion, a study has found.