2G case: Ex-TRAI chief alleges Manmohan Singh warned of 'harm' if he didn't co-operate
Former TRAI chairman Pradip Baijal claimed that Manmohan Singh had threatened him and even warned him of 'harm' if he did not co-operate in the 2G case.
In a shocking revelation in a self-published book, former Telecom Regulatory Authority of India (TRAI) chairman Pradip Baijal has claimed that former Prime Minister Manmohan Singh had threatened him and even warned him of "harm" if he did not co-operate in the 2G scam.
"They (CBI) had warned me in each case (cases related to 2G scam and disinvestments) that I would be harmed if I didn't cooperate. Incidentally, this was exactly what the eminent economist Prime Minister (Manmohan Singh) had told me would happen if I did not cooperate in their scheme of things in the 2G case," The Times of India quoted Baijal from his book 'The Complete Story of Indian Reforms: 2G, Power and Private Enterprise - A Practitioner's Diary'.
The report also said that Baijal had claimed that the PM dismissed his concerns in 2004 over Dayanidhi Maran being appointed as telecom minister as a case of conflict of interest since Maran was a broadcaster and TRAI had been made broadcasting regulator in 2004.
Baijal also claimed that Maran told him that he was "Prime Minister, Telecom" and warned that he would face "harm" if he did not follow his instructions.
Earlier in May, CBI had argued before a Special Court that former Telecom Minister A Raja had "misled" the then Prime Minister Manmohan Singh on policy matters pertaining to allocation of 2G spectrum.
In another TOI report, Baijal had also said that CBI had forced him to implicate industrialist Ratan Tata and former cabinet minister Arun Shourie to save himself. "They (CBI) would alternately threaten to harm me and my family and then dangle a carrot of sparing me if I implicated Ratan Tata and Arun Shourie," TOI quoted him as saying in his book.
He also alleged that UPA-2 had given "unrestrained powers to the CBI to deal with their political opponents, hoping to cover up their own sins by forcing CBI directors to make choices in their favour."
Baijal told a television news channel that he had little choice but to go with the minister.
"In 2003, the government had asked me to give the Unified Service Licensing (USL) recommendations within 6 months. I gave the recommendation in a year. The government had told me not to give the recommendation. But I felt would get into serious trouble if I didn't give the recommendation. So I gave it," Baijal told Times Now.
"After that, I was not treated properly," he said.
"The problem with that recommendation was that it did not support the old USL regime. The old regime continued which led to the 2G scam. People tried to implicate me in the scam. I was not concerned with the scam. I'd left TRAI in 2006 whereas the scam took place in 2007 and 2008," he added.
Baijal also said that Singh had told him that he must listen to the then telecom minister.
The BJP has reacted to this allegation against Manmohan Singh and said that this was evidence of "corruption of the most venomous kind".
"It's a predictable coincidence that on the first anniversary of PM Modi's government, Baijal has explained everything," BJP spokesperson MJ Akbar told Times Now.
"We are talking of the highest in the land when we talk about the Prime Minister. This is evidence of everything the BJP has been saying. This is evidence of the most shocking truth, of corruption of the most venomous kind which had become a cancer in the UPA," he said.
"This brings to an end the nonsense Congress has started about BJP being pro-corporate. It is actually Congress which is really hand in glove with massively corrupt crony capitalists," Akbar said.
Congress spokesperson Rashmi Kanth countered saying, "It is rather surprising that Baijal is disclosing all this 7 to 8 years later on the eve of the first anniversary of the Modi government. He is just following the line of the BJP to defame the UPA. Has the then Prime Minister confirmed this? How can you take Mr Baijal's views at face value?"
with inputs from PTI
Find latest and upcoming tech gadgets online on Tech2 Gadgets. Get technology news, gadgets reviews & ratings. Popular gadgets including laptop, tablet and mobile specifications, features, prices, comparison.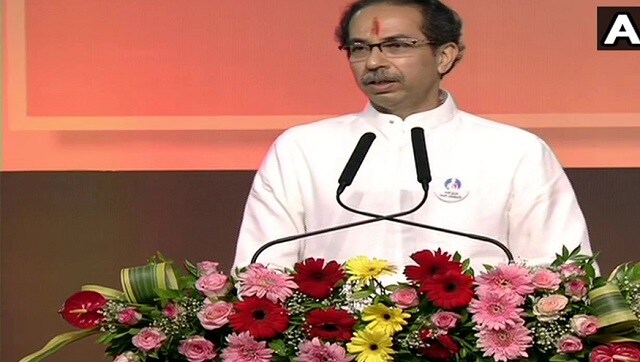 Politics
The Maharashtra chief minister also took on Governor Bhagat Singh Koshyari over the issue of re-opening of temples in the state.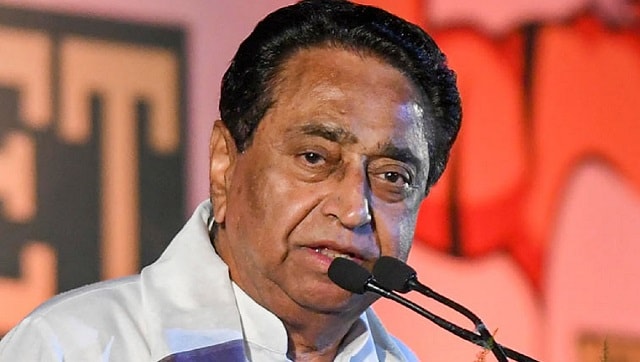 Politics
Nath is facing flak from the ruling party for referring to minister Imarti Devi as "item" during a campaign speech for Assembly by-election.
Politics
In an exclusive interview with Network18 group editor Rahul Joshi, Amit Shah delved into a range of topics, including the BJP's political relations with its former ally Shiv Sena in Maharashtra