100% FDI in ecommerce an encouraging move; time to bring in level playing field for offline models too
The government needs to hike this to 100% so as to truly bring about a level playing field between offline and online models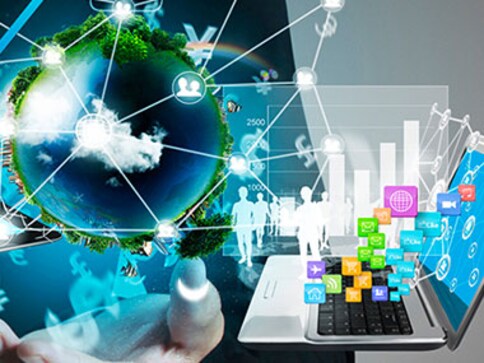 The DIPP has at last demystified its FDI policy on ecommerce that is such a rage operationally though serious rethink is taking place behind the close doors of corporate boardrooms of these companies in the face of high burnout rates and the inevitable shakeout that stares out at the weak among them after the bandwagon effect. Hitherto, there was a bit of subterfuge behind the massive FDI pouring into the ecommerce sector. The marketplace model was being embraced to get over the hurdle placed by the policy----only B2B and no B2C.
But despite the marketplace model that cast the ecommerce portals like Flipkart and Amazon in the role of aggregators, facilitators to be more precise, and no more, they have been rather free with discounts, warranties and other freebies thus giving rise to the speculation that marketplace was just a fig leaf, with the inventory model being slipped in surreptitiously.
The Commerce and Industries Minister Nirmala Seetharaman promised almost two years ago to look into the issue of unintended leg up being given to FDI in ecommerce vis-à-vis brick and mortar stores whose businesses have suffered a serious erosion thanks mainly to the liberal discounts their bête noire, the ecommerce portals, are able to offer. To the government's credit it has come up with a solution that seems to be satisfactory at first sight but which might throw up problems when the proposed changes are implemented.
The first major change is 'no discounts please'. Indeed discounts by the ecommerce portals ran counter to their innocent claim of being just aggregators. But then there is no guarantee that this bar on discount would be implemented truly in letter and spirit. Letter may be yes, spirit, well, no. For, the accountants are mighty cautious coots. They know how to bend the law without breaking it. There are myriad ways of doing it but just one example would suffice.
The portal charges fees for offering its order booking and payment collection platforms. What if the fees are lowered suitably and discount passed on to the customers? Only a serious investigation would bring out the duplicity practiced---were the fees different for different products? Lower fees for one product would strengthen the presumption that there was indeed a quid pro quo, with the portal indirectly bearing the discount. Be that as it may.
But the new policy has applied the pincer of ban on discount on the one side with another ban---a group company or single vendor doing more than 25% of the business done the facilitator's portal is not kosher. In Flipkar for example, WS Retail, a group company does 25% of the business and in Amazon India, its own group company cloudtail does 40% of the business (source swarajyamag.com) facilitating mutual back scratching including offer of discounts. I think a 10% cap would be more effective in truly ensuring that it is indeed a marketplace and not inventory model through the backdoor.
Good as the changes are despite the cynicism of wags, the votaries of the bricks and mortar model are pining for more action on the FDI on that front as well. To be sure, 100% FDI is permitted on single brand retail but that hasn't brought foreign popular brands in droves into India because it is simply not sustainable in the long run. It is the sprawling multi brand retail stores that do brisk business, offering as they do products ranging from the lowly breakfast cereal to the plush sofa set.
And their dovecots have been fluttered by the online stores so much so that in the USA, Wal-Mart has changed tack saying if you cannot beat them, join them. Wal-Mart USA is furiously and seriously downsizing its brick and mortar stores with a concomitant push to online sales.
In India though, there is ample space for brick and mortar multi brand retail store. It is a pity there are no takers for the 51% FDI regime on offer for them. The government needs to hike this to 100% so as to truly bring about a level playing field between offline and online models.
Foreigners are comfortable operating on their own in areas where they don't need the Indian partners' crutch. The 50% backend investments mandated by the government's FDI policy on multi brand retail would indeed go some way in spurring rural investments in cold storage, food
processing industries and dairies besides staunching criminal wastage and loss to elements.
The fear that the foreign retail chains would buy from abroad from the sources catering to them worldwide, a sotto voce allusion to China, Bangladesh and Vietnam, can be addressed by
mandating foreign exchange balancing---imports to be financed out of exports, period. That would give a leg up to our own industries, especially in the SME segment.
S. Murlidharan
Entertainment
Globally, governments have come and helped the industry and even furlough was given with huge rescue packages, said PVR chairman Ajay Bijli.
News & Analysis
The Mivi Collar Classic is available on Flipkart at a special introductory price for a limited time.
Entertainment
Premiering on 14 May, The Last Hour explores the story of a spiritual healer, who joins a newly transferred cop to track down a mysterious killer