Cong protests show why Modi must not budge on LoP issue
The Congress party showed its teeth yesterday in parliament. This is a signal to the Modi government that it has to get back into battle mode - both to fight its political and economic battles. May 16 did not signal an end of strife
The Congress party's hypocritical belligerence over the inflationary legacy it has left behind and its sense of entitlement over the post of leader of opposition (LoP) should serve as a warning sign of things to come for Prime Minister Narendra Modi. He is going to get more opposition, not less, even if he were to give the Congress the position it did not earn.
In fact, Modi can learn from his own party's behaviour after 2004, when it thought it was robbed of victory by cruel fate. Parties that are unable to accept defeat gracefully will be obstructionist and irresponsible. Unlike the BJP in 2004, the Congress has not just been defeated but humiliated by the verdict of 2014.
The Gandhi family believes it is born to rule and its hubris will prevent decent behaviour in parliament or outside. This is why even when it was clear it would lose in May 2014, it planted so many ticking bombs in the economy that its successor would rue his victory. The Gandhi family's attitude has thus been: "If we can't rule, we will ensure someone else can't either."
This is the situation that confronts Modi as he faces his first parliamentary test this month and the next. If he has read the tea leaves correctly, he has to realise that he has no option but to fight on, to move forward with reforms, make the necessary political changes and opt for a tough budget. Retreat is not an option for him. In the next three days, we will know what he has chosen as the railway and union budgets are unveiled.
In war as in peace, you have to take the fight to the enemy camp. Soft gestures and grace are for people with humility - not people with hubris. In the weeks after he was elected, Modi surprised everybody with his extreme courtesy and large-heartedness. But he got only unremitting hostility from the Congress and its compatriots in defeat - the Left, the Lalu Prasads and the Nitish Kumars.
With the enemies about to gang up (Lalu and Nitish are already talking alliance), Modi needs to be clear that he has to play the game differently: he has to strengthen his alliances, divide his opposition, push reforms quickly, and not delay tough decisions. It is tempting to believe that after this year's round of assembly elections – in Delhi, J&K, Haryana and Maharashtra - he can move faster on his agenda. But this is an illusion. This is exactly what the UPA thought. It kept postponing tough decisions till it became too late.
In India, the election timetable will always come up against the economic timetable and recent history teaches us that if you keep delaying the inevitable in the hope of a more favourable political window of opportunity, you may simply miss the bus. Modi has to confront his party's political fears head on and be decisive.
It is worth discussing the political and economic calculations one can make to arrive at the above conclusions.
Let's assume Modi wants to go slow on reforms till around November-December, when the assembly elections are out of the way. Will this help? Without reforms, inflation is not going to get cured, especially if we are headed for a partial drought and an Iraq oil crisis; the stock markets will be disappointed, and raising money from disinvestment will be difficult when that is the only avenue left for revenues. Not only that, politically, every ally and party worker will have come to the conclusion that Modi can be forced to back off and retreat, and the anti-reformers will gain traction and political clout.
During the elections, the BJP's rivals will be tom-tomming the fact that he did little, and inflation is still the same, growth is not reviving, and even the markets are turning tail. Modi would then look like a normal politician doing the normal about-turns.
In the best-case scenario, the BJP may will all assembly elections. This would be a clear gain – if it can be ensured. But can the BJP really expect to win Delhi all that easily, when it has no leader worth the name and the Aam Aadmi Party is correcting its past mistakes? What if there is another stalemate?
In the worst case scenario, the BJP will win Maharashtra and Haryana, and not win Delhi and J&K. Will this politically strengthen or weaken Modi, especially if there is no win in Delhi – so close to the seat of power? And what about his reputation of being a decisive leader who takes risks? Will that be in tatters or will some of it survive?
Did Modi get elected to plod along, or take the tough calls?
Now, let us examine the other side of the equation – if Modi takes the risks and all the right tough decisions before the elections. Subsidies are cut, energy is deregulated, all of which results in a short-term inflation spike and growth taper. The latter is the inevitable immediate consequence of reform.
In this event, Modi has a story to tell the electorate. 'I had to fix the damage done by the past, and so I ask you to grin and bear it this time. I promise things will get better in 12-18 months. I seek your vote to complete the process of change. Don't vote the guys who messed up and now promise the moon. It was their mistakes that got us here.'
He may or may not win all his assembly elections, but his reputation will be intact, if not enhanced. Despite some popular grumbling, people will know he has done things that were inevitable – and he did not flinch.
A year down the line, these decisions will start bearing fruit. He can legitimately claim credit for them. The markets will boom, business will be happy.
A leader has to lead. Compromise and fudge are for lesser make-do managers, not can-do leaders. Modi has to move forward, not sideways or backward.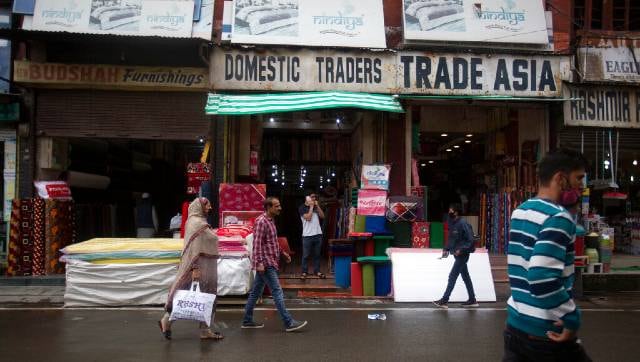 India
When the second wave of COVID-19 is threatening to wipe out large masses or render ineffective huge tracts of India's economic landscape, there is not a sign or semblance of a financial assistance package
Lifestyle
Through this fortnightly column, Tales From TJ Road, Bachi Karkaria tells the story of Mumbai's metromorphosis
Politics
The ECI failed most notably in issuing detailed guidelines for campaigning activities and making sure they were followed