Car-makers will swiftly pass excise hike to buyers
Stretched from the supply side in terms of rising input costs, car-makers have decided to pass on all the hike due to raised duties to consumers.
New Delhi: Car-makers were swift in passing on almost the entire burden of increased taxation on to consumers. Within hours of the Finance Minister announcing higher excise duty slabs for cars, manufacturers such as General Motors India, Mahindra & Mahindra and Honda Siel Cars India gave out estimates of price increases. Bigger players such as Maruti Suzuki India, Hyundai Motor India and Tata Motors followed suit.
General Motors India could raise prices of its small cars — Spark, Beat, Aveo — by anywhere between Rs 4,000 and 8,000, whereas larger cars such as Chevy Cruze could become dearer by Rs 32,000. The Honda Brio will now come with an increase in price tag of Rs 7,000 while the luxury sedan Accord could cost anywhere between Rs 60,000-70,000 more. Mahindra & Mahindra is talking or raising prices by between Rs 6,000 and Rs 30,000 across its car portfolio that includes Verito sedan, Scorpio, XUV500 and Bolero. Stretched from the supply side in terms of rising input costs, car-makers have decided to pass on all the hike due to raised duties to consumers.
Initially, car-makers appeared stumped by the Finance Minister's pronouncements. Though the industry has been spared a much-feared tax on diesel cars, almost everything from car parts to cars themselves will get expensive from April.  Pranab Mukherjee's worst proposal could well turn out to be an increase in customs duty on flat steel to 7 percent from 5 percent earlier. Steel is the most important raw material, accounting for 80 percent of all raw material costs of a car-maker and customs duty increase of 200 basis points will also push up overall costs for car companies. So every car, from the humble Nano and Maruti Alto to BMW 7 series will become more expensive from April!
Also, imported luxury cars — which cost $40,000 and above — will attract higher customs duty of 75 percent from 60 percent earlier, making them dearer.
But perhaps the worst hit would be for car-makers who sell vehicles with engine displacements of over 1500 cc, since they will now be taxed at 27 percent instead of the earlier 22 percent plus Rs 15,000 levy. "Think of even a non-luxury large car such as the Maruti SX4 petrol. Earlier, it was taxed at 22 percent plus Rs 15,000. Now, it will have to pay 27 percent tax on its ex-factory price, which is a substantial increase and most of it will have to be passed on to the consumer," said an official from a leading car maker.
Lowell Paddock, President of GM India, said that with no diesel tax forthcoming, this was one load "off our shoulders. But all round excise hike is surely a disappointment". He said the company was already heavily invested in diesel and would only increase its diesel portfolio in the near future but there were no specific plans to invest in diesel capacity as such. GM India has seen success in the small car segment only after it launched Beat Diesel last year, a segment where compatriot Ford India entered with Figo diesel earlier and a segment which is anyway dominated by Maruti's Swift.
President of the Society of Indian Automobile Manufacturers (SIAM) S Sandilya said that by making import of big cars more expensive, the Government's intention seems to be to encourage domestic manufacturing. He welcomed FM's decision not to single out diesel cars for higher taxation.
Taxation table
NEW EXCISE DUTIES:
• Cars upto 4m in length and 1200 cc Petrol or 1500 cc diesel: 12% vs 10% earlier.
• Cars longer than 4m and up to 1500 engine displacement: 24% from 22% earlier.
• Cars longer than 4m but engine displacements over 1500 cc: 27% from 22% + Rs 15,000.
News & Analysis
India's biggest carmaker is expected to bolster its presence in the midsize SUV space with the launch of a new model.
News & Analysis
Responding to certain online reports, the carmaker has stated the Nexon diesel line-up has only been pruned.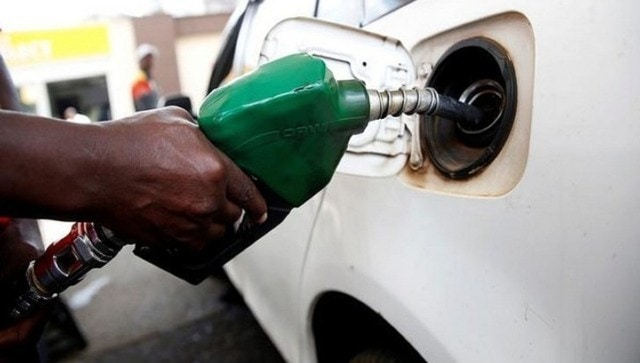 India
Hyderabad on Monday became the second metro city after Mumbai to see petrol price crossing Rs 100 per litre mark after fuel prices were raised yet again