Union Budget 2014: Rs 1,000 crore allocated for solar power
Finance Minister Arun Jaitley on Thursday allocated Rs 1,000 crore for the solar power sector in the Union Budget 2014.
New Delhi: Calling it a 'high priority' area, Finance Minister Arun Jaitley on Thursday allocated Rs 1,000 crore for the solar power sector, a move that will boost energy generation from renewable sources.
The government aims to construct Ultra Mega Solar Power Projects or high capacity plants in the radiation rich states of Rajasthan, Gujarat, Tamil Nadu, and Ladakh in Jammu and Kashmir.
"I have set aside a sum of Rs 500 crores for this as new and renewable energy deserves a very high priority," Jaitley said while presenting Budget 2014-15.
The minister also announced launching a scheme for solar power driven agricultural pump sets and water pumping stations for energising one lakh pumps.
"I propose to allocate a sum of Rs 400 crore for this purpose. An additional Rs 100 crore is set aside for the development of 1 MW Solar Parks on the banks of canals," he said.
Implementation of the Green Energy Corridor Project will be accelerated in the current financial year to facilitate evacuation of renewable energy across the country.
Green Energy Corridor Project is aimed at synchronising electricity produced from renewable sources, such as solar and wind, with conventional power stations in the grid.
"We need to maximise our utilisation of solar power. The existing duty structure incentivizes imports rather than domestic manufacture of solar photovoltaic cells and modules," Jaitley said.
He added that flat copper wire used for the manufacture of PV (photovoltaic) ribbons will be exempted from basic customs duty.
"A concessional basic customs duty of 5 percent is also being extended to machinery and equipment required for setting up of a project for solar energy production," he said.
This move aimed at benefiting solar power producers in the country.
The current installed power generation capacity of the country is 2,49,488 MW of which renewables constitute 31,692 MW, according to an official data.
PTI
Find latest and upcoming tech gadgets online on Tech2 Gadgets. Get technology news, gadgets reviews & ratings. Popular gadgets including laptop, tablet and mobile specifications, features, prices, comparison.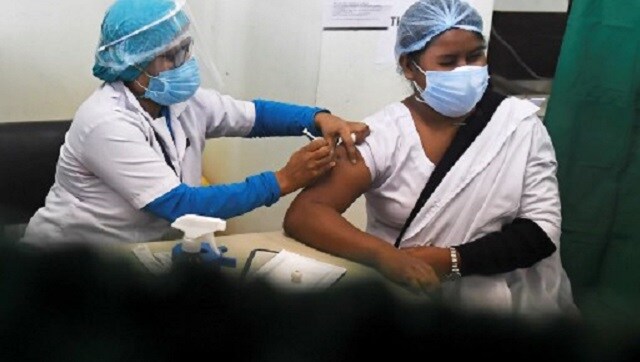 Business
With the near-term math upended by the pandemic, a realistic roadmap would be a timely guidepost to aid the Centre and states formulate their deficit and debt targets over the next 3-5 years.
Business
Experts also advocated for sector-specific allocations as the lockdown has had its economic impact, especially among retail, manufacturing, FMCG, aviation and automobile
Business
Unlike 2020-21, the government cannot afford for disinvestments to be a flop-show in 2021-22 as well.