To rein in deficit, FM is cutting muscle not fat
Chidamabram is cutting the productive expenditure. And the move comes at a time when growth is faltering and companies have had a not-so-rosy earnings season. Analysts and economists do not expect the situation to be any different in the next two quarters at leas
In his bid to trim the fiscal deficit, Finance Minister P Chidambaram has thrown to the wind all basics of a healthy diet. He has cut muscle instead of fat and this is going to have a negative impact on the health of the economy - at least for the next one year.
According to a report in The Economic Times, the finance minister has cut the plan expenditure for the current fiscal by Rs 93,000 crore to Rs 4.28 lakh crore, which is almost flat at last year's level.
And interestingly, the cut in plan expenditure has been effected with the consent, if not support, of Prime Minister Manmohan Singh.
The spending cuts, which will curtail much-needed government spending, is sure to reduce growth too.
There were media reports that the finance minister has been consulting the prime minister on a daily basis in the run-up to the budget. Economists and some of Chidambaram's colleagues themselves are not very happy with the spending cuts.
Montek Singh Ahluwalia had earlier opposed Chidambaram's move saying this will curtail growth as such. But it was the prime minister who threw his weight behind the finance minister.
Former Finance Minister Yashwant Sinha, in a Google Hangout conducted by Firstpost yesterday, had said that it is quality of the expenditure cut that is important, since the move will have an impact on demand. The government should be cutting non-productive expenditure and not the productive expenditure, he said.
Chidamabram is doing exactly the opposite. He is cutting the productive expenditure.
And the move comes at a time when growth is faltering and companies have had a not-so-rosy earnings season. Analysts and economists do not expect the situation to be any different in the next two quarters at least.
According to a report in the Business Standard today, flow of new orders in the infrastructure and construction sector slowed to a four-year low of Rs 13,371 crore in the December quarter.
And one can't expect the private sector to start investing when there global demand scenario is particularly weak. In this context, it is the responsibility of government to spur growth by increasing spending and investing. The spending cuts that have been affected are going to be counter-productive.
The finance minister's objective is to rein in fiscal deficit at the targeted 5.3 percent of GDP. He has gone around promising that this will be a responsible budget.
If his action until now is any indication, the chances are that in his despair, he might end up presenting an irresponsible budget.
Politics
As the Supreme Court put on hold the application of sedition law, Rijiju invoked 'Lakshman Rekha' guiding different institutions, including the Executive and the Judiciary, and said no one should cross their 'boundary'
India
Sources said in 2011 Karti Chidambaram allegedly got these illegal visas from Home Ministry against rules when father P Chidambaram was minister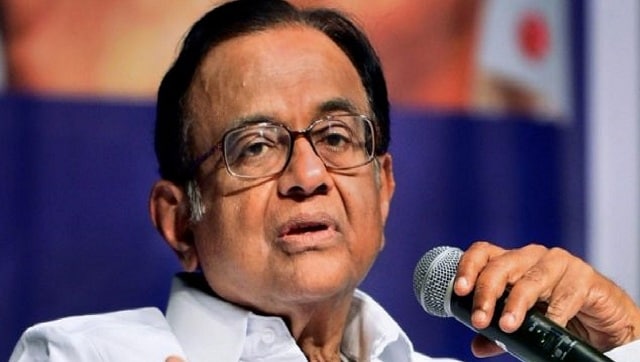 Politics
Addressing a press conference, Chidambaram said a slower rate of growth has been the "hallmark" of the present government in the last eight years, and the post-pandemic recovery has been "indifferent and halting