@jeffglekin says on Twitter: "Sonia Gandhi is doing a lot of blinking. #Budget2012."
Who was the other guy in the staring war?
Hahaha! @FakingNews tweets, "Opposition MPs are waiting to walk out the moment they are able to understand something."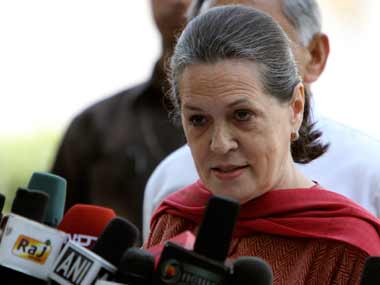 The cynics ar back. @tinpogo asks, "FY13 mid-day meal scheme outlay at Rs 11,937 Cr ...but what purpose will it serve if it doesn't even reach 11, 937 children..!!"
The punsters are now making their presence felt. @bangdu delivers a gem: "FDI in Aviation to plug King's fissure," he says.
Uh oh. Our sibling CNBC TV18 gets a rap on the knuckles. "CNBC please understand the difference between exemption, deduction and rebate. Please don't use them interchangeably," tweets Monika Halan on twitter.
Vivek Dehejia is intrigued by some new phrases he's come across. "Left-wing activist-infested areas? Is Maoist now a taboo word?"
Updated Date: Mar 16, 2012 12:17 PM