Budget 2012: How everything went wrong for Pranab-da
An attempt at fiscal consolidation might lead to a lower fiscal deficit estimate for the new year, but the key question is, can that target be maintained?
Last year was an unmitigated disaster for the Indian economy. Everything that could go wrong did go wrong.
Now, the process of drawing up estimates for a new financial year has begun. But how credible will those numbers be, given that almost everything that the Finance Minister Pranab Mukherjee estimated last year has been completely off the mark?
As things stand now, the government's finances are in a precarious state, thanks to a slowing economy, lower tax revenues and higher-than-expected subsidies, particularly on fuel.
Here's a recap of what went wrong for Pranab-da in the financial year ending March 2012 — and the outlook for the new year.
First, the economic growth estimate turned out to be way off target. In last year's speech, the Finance Minister cheerily predicted 9 percent growth for the economy. Now it looks like GDP growth will be around 7 percent, perhaps even marginally lower.

Outlook: Most economists believe economic growth in the new financial year starting 1 April will most likely be below 8 percent. Inflation is likely to remain relatively high, which will limit the central bank's ability to cut rates. That is likely to keep growth muted.
Two, lower growth hit gross tax collections, which were estimated at 18 percent for the entire financial year. However, aggregate gross tax collections have grown by just 12.2 percent between April and December, according to a Morgan Stanley report. Most experts believe weakening economic activity will lead to a further slowdown in corporate income tax and indirect tax revenues.
Outlook: In the new financial year, Pranab-da might try to raise tax revenues by hiking excise duties and casting the service tax net far and wide by making every service subject to tax barring those on a 'negative' list.
Three, fuel subsidies soared, adding to the government's already high fuel subsidy bill. Oil marketing companies are set to face a whopping Rs 1, 40,000 crore shortfall in revenues by selling kerosene, LPG (cooking gas) and diesel at subsidised prices in this financial year. The issue of compensating the companies is already causing friction between the oil and finance ministry.
Outlook: International crude oil prices have soared above $123 a barrel and look set to climb higher on the back of renewed Middle East tensions. Since India imports more than 80 percent of its crude oil requirements, the country is particularly vulnerable to high oil prices.
Four, slumping stock markets stymied government plans to offload stakes in some public-sector companies. The plan was to garner Rs 40,000 crore through disinvestments; instead, the government only managed to rake in a pitiful Rs 1,145 crore.

Outlook: The new year could be better for divestments if markets continue their buoyant mood. Foreign investors have poured in more than$5 billion in stock markets since the beginning of 2012 on the back of liquidity provided by global central banks. Will that trend continue? Your guess is as good as ours.
Five, total expenditure (revenue and capital) by the government between April and December grew by 13.9 percent, compared with a budgeted estimate of 3.4 percent, a Morgan Stanley report said. Indeed, to make up for lower tax revenues and pay for the extra spending, the government decided to borrow an additional Rs 52,800 crore from the markets, raising total borrowings for the year to Rs 4.7 lakh crore in 2011-2012.
Outlook: Most economists believe the government might make some attempts to cut expenditure by cutting subsidies and other forms of spending. But don't expect the moon on this because next year, all those efforts are bound to come undone as the government unleashes a round of populist freebies and giveaways to boost its chances in 2014 elections.
Six, all the points from one to five led to a wide fiscal deficit (the gap between government revenues and spending). The government had budgeted a fiscal deficit of 4.6 percent, which now seems hopelessly out of sync with the final figure, which could be a full percentage point higher than estimated.
Outlook: An attempt at fiscal consolidation might lead to a lower fiscal deficit estimate for the new year, but the key question is, can that target be maintained? In the end, how the financial year ending March 2013 turns out will largely depend on how closely the government will be able to stick to its budget promises. As they say, implementation is everything.
World
Joe Biden's administration is pushing for a 15 percent global minimum corporate tax that aims to resolve the issue of corporations sheltering profits in low-tax nations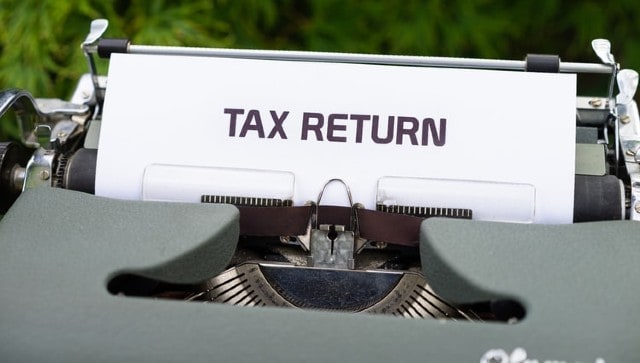 Business
The portal, www.incometax.gov.in, is aimed at providing taxpayer convenience and seamless experience to taxpayers, the Central Board of Direct Taxes (CBDT) said in a statement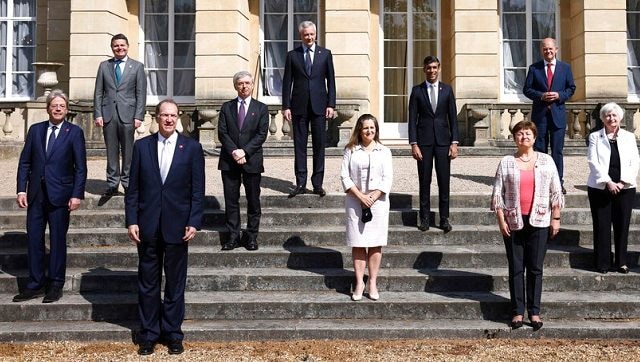 World
The endorsement from the G-7 could help build momentum for a deal in wider talks among more than 140 countries being held in Paris as well as a G20 finance ministers meeting in Venice in July