Budget 2014: Jaitley doubles road sector funds, now for procedural reforms Mr Gadkari
By almost doubling the allocation for roads and highway development in this Budget and expanding the target for highway construction, the Finance Minister has shown positive intent.<br />
By almost doubling the allocation for roads and highway development in this Budget and expanding the target for highway construction, the Finance Minister has shown positive intent.
In his Budget speech, Arun Jaitley announced an allocation of Rs 35,238 crore for the Ministry of Road Transport and Highways this fiscal.But according to Feedback Infra's Vinayak Chatterjee, the total allocation for roads has in fact been doubled if we include allocation for Pradhan Mantri Grameen Sadak Yojna and the total amount is Rs 52,189 crore.
"Roads budget at Rs 52,189 crore (incl PMGSY) double last year's. With bulk of it earmarked for EPC, should see major fillip to road constn," Chatterjee tweeted.
Jaitely said that the roads sector needs huge investment along with debottlenecking from a maze of clearances. The roads sector has been plagues by issues related to land acquisition, getting environmental clearances for projects and concessionaires unable to exit unviable projects when funding dried up. Now that enough funds have been promised in the Budget, the Minister of Road Transport and Highways Nitin Gadkari needs to weed out these problems too.
Satish Aggarwal, Partner at EY, says allocation of funds is in the right direction. "It needs to be seen though how other operational issues are addressed".
The FM has also set a target of building 8,500km of national highways this fiscal, higher than the earlier target of 7,500 km.
The road sector saw a decline in private sector investment over the last two fiscal years where 21 road projects worth nearly Rs 26,000 crore failed to get bids.
Jaitley has increased the allocation for the NHAI and in his speech, encouraged banks to extend long-term loans to the infrastructure sector with flexible restructuring options. He also said that banks will be allowed to raise long-term funds for infrastructure with minimal regulatory pre-emption such as cash reserve ratio, statutory liquidity ratio and priority sector lending requirements.Jaitley also proposed to develop select expressways alongside the development of industrial corridors.
The road sector has been battling a slowdown for two years, with the ministry awarding less than half the target or only 3,169 km of projects in FY14 against a target of 7,500 km. In FY13, it was able to award only 1,322 km of road projects against a target of 9,500 km.
Yesterday, the Government said in its Economic Survey of 2013-14 that road developers should be allowed full exit from projects if they are unable to raise debt in the absence of equity under current market conditions.
According to the Twelfth Plan estimates, a $1 trillion investment is needed in India's infrastructure sector between 2012-17, of which half should come from the private sector. So there has to be emphasis on solutions which encourage more private sector investment in roads besides other infrastructure sectors.
Till now, the Ministry of Road Transport and Highways has been mulling a proposal to allow developers to exit from projects after construction but no decision has been taken. According to a recent report in the Hindu Business Line, there are several limitations on developers' exit as of now. "For instance, in road projects awarded before 2009, developers who originally bagged the highway projects, are required to maintain 26 per cent stake through the entire project life," the paper said.
The Ministry is also yet to take a call on whether developers can sell equity after achieving commercial operations date.
The Survey has also said new financing products need to be developed so the developers are not saddled with undue burden - it has suggested concepts like traffic trigger and re-equilibrium discounts. The first term means the concessionaire is obliged to increase road capacity after a certain traffic volume is reached. The second term means reduction in tariff when performance parameters are not being met.
Find latest and upcoming tech gadgets online on Tech2 Gadgets. Get technology news, gadgets reviews & ratings. Popular gadgets including laptop, tablet and mobile specifications, features, prices, comparison.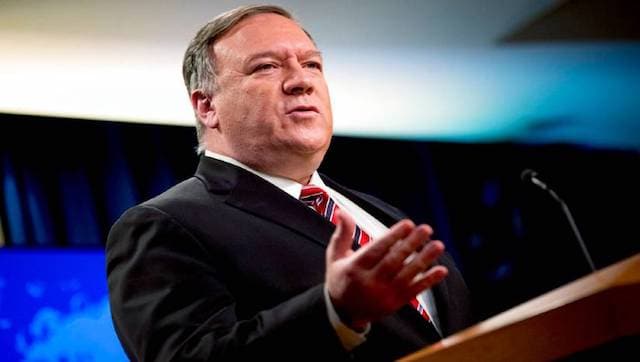 World
US secretary of state Mike Pompeo said that the the four firms, accused of transferring sensitive technology and items to Iran's missile programme, will be subject to restrictions on US government aid for two years
long reads
The Garos of Madhupur Sal forest have been struggling for the right to access the forest since 1962, when the Madhupur forest was declared a national park by the Pakistan government, which then administered the land.
India
Of the 16 JRF seats, six are reserved for mechanical engineering candidates, four for computer science, and there are three seats each for candidates with automobile engineering and electronics engineering background