Why the Congress attack on CAG will simply backfire
The Congress attack on the CAG is plain wrong. CAG's reports are more in alignment with what the SC said than the government's past actions
The Congress party's spinmeisters have lost no time in launching an offensive against the Comptroller and Auditor General (CAG), now that the Supreme Court has held, in response to a Presidential Reference under Article 143(1), that auctions are not the only way allocate natural resources.
On the day of the judgment, Kapil "zero-loss" Sibal could not hide his smirk when he noted: "This judgment applies to all of us. It applies to the executive, it applies to court to all other constitutional authorities. There is no constitutional authority to which this judgment does not apply and I am sure that all constitutional authorities will apply their mind to this judgment and proceed accordingly."
No prizes for guessing which constitutional authority Sibal is referring to. But a few corrections are in order. The Supreme Court did not give a judgment; it merely gave an opinion, as asked for by government. This opinion is important, but every case will ultimately be decided by the actual circumstances obtaining in that case. The court's opinion confirms the constitutional position that policy-making is the executive's job, but it is not a blank cheque for the government to do what it wants with natural resources.
Finance Minister P Chidambaram, another zero-loss theorist who initially favoured auctions for spectrum and then changed his mind, and various Congress apparatchiks, also parroted Sibal yesterday: "I sincerely hope that all constitutional authorities in future will bear in mind (the opinion of the Supreme Court) while discharging their constitutional functions."
Just in case you are in any doubt about which constitutional authority he is referring to, he added: "The implied benchmark against which loss or presumptive loss was judged was auction...the Supreme Court says that auction is not a constitutional mandate for disposing of natural resources...".
Congress spokesperson Renuka Chowdhury, who often sports the female version of the Sibal smirk, said: "The CAG should introspect on what they have observed."
Congress' third smirk-master, Manish Tewari, went even further and accused the CAG of going "beyond its legal and constitutional mandate." He added: "Headline-hunting is a volatile vocation - perhaps it is time to stop this parody."
At one level, all this triumphalism is understandable. The CAG, with its sensational 2G and coal block reports (Coalgate), where it talked of a presumptive loss of Rs 1,76,000 crore and undue gains of 1,86,000 crore respectively, has dented the government's credibility like no other. It was thanks to the CAG that corruption and crony capitalism became a big issue for the general public.
However, the attack on the CAG is completely off the mark, and in the public eye, the CAG still carries more credibility than Congress spokespersons.
The truth is that the CAG's reports did not transgress any constitutional norm or propriety. At best, you can accuse the CAG of activism. Nowhere did the CAG say that auction is the best way to alienate natural resources, nor did it venture into policy-making.
The only thing the CAG did in the spectrum case was to calculate a loss figure based on the prices fetched at the 3G auctions in 2010. And in the coal blocks scam, the CAG arrived at its 'conservative" undue gain figure of Rs 1,86,000 crore not by taking any auction as benchmark, but by using Coal India's actual selling prices. And even this conclusion related to coal blocks given to private parties, and not the public sector.
The CAG reports, in short, have not in any way contradicted what the Supreme Court said in its Presidential Reference. Its answers, in fact, were intended to remove doubts created by another bench (the one which delivered the 2G verdict), and not the CAG's report. If Congress spokespersons want to gloat, they should gloat about the fact that the Supreme Court's final opinion partly contradicted its own 2G verdict which suggested that auctions may "perhaps" be the best way to alienate natural resources.
In the Supreme Court's answers to the Presidential Reference, there is in fact pointed mention of the fact that natural resources cannot be offered as largesse to private parties. This is what Justice JS Khehar said: "No part of the natural resource can be dissipated as a matter of largesse, charity, donation or endowment for private exploitation. Each bit of natural resource expended must bring back a reciprocal consideration. The consideration may be in the nature of earning revenue or may be to 'best subserve the common good'. It may well be the amalgam of the two. There cannot be a dissipation of material resources free of cost or at a consideration lower than their actual worth. One set of citizens cannot prosper at the cost of another set of citizens, for that would not be fair or reasonable."
One wonders where this leaves the government on the coal blocks allocation process.
The Supreme Court also said that while it would not get into policy territory and decide whether auctions were to be used or not used in some cases, it was made clear that it had the right to intervene where there was an abuse of process. It said: "We believe, a judicial scrutiny of methods of disposal of natural resources should depend on the facts and circumstances of each case, in consonance with the principles which we have culled out above. Failing which, the Court, in exercise of the power of judicial review, shall term the executive action as arbitrary, unfair, unreasonable and capricious…".
Now consider what the CAG has actually said while talking of the Screening Committee method of allocating coal blocks to private parties: "However, there was nothing on record in the said minutes or in other documents on any comparative evaluation of the applicants for a coal block which was relied upon by the Screening Committee. Minutes of the Screening Committee did not indicate how each one of the applicants for a particular coal block was evaluated. Thus, a transparent method for allocation of coal blocks was not followed by the screening committee."
The moot point is whether this is not "arbitrary, unfair, unreasonable and capricious?"
Ashok Sreenivas, a Senior Research Fellow at Pune's Prayas Energy Group, writing in BusinessLine, quotes the Committee on Allocation of Natural Resources (the Ashok Chawla Committee) as saying that "the criteria for choosing an allottee for a captive coal block 'are so broad that any decision can be justified' - exactly what the government is currently doing!"
Since Chawla's report preceded the final CAG report, one can hardly blame the CAG for overreach when secretaries in government were making the same point. (Chawla is now head of the Competition Commission of India.)
Even as Congress spokespersons are using the Supreme Court stick to beat the CAG with, retired Chief Justice Kapadia's own views on the CAG have come under attack.
Former Supreme Court Chief Justice JS Verma and senior advocate Rajeev Dhawan have been quoted by the Hindustan Times as criticising Kapadia for his public views on the CAG's reports. A week before his retirement, the normally reticent Justice Kapadia bandied a flawed loss theory: "Loss is a matter of fact and profit and gain is a matter of opinion," he said.
"Near to his retirement this was unnecessary while CAG cases were going on…With a pre-view on the CAG, he should not have tried to apply principles of private accounting to public accountability," HT quoted Dhawan as saying. Firstpost has critiqued Kapadia's statement as not only unwarranted, but flawed in its understanding of loss or gain.
The most important defence of CAG came from its boss Vinod Rai himself. About the gains mentioned in the Coalgate report, The Times of India quotes him thus: "I would be failing in my duty if I had not mentioned the financial gains...to show the magnitude of the revenue loss."
Congress flunkies need to get off their high horse and note this simple point: by making an effort to calculate loss or gain figures, the CAG is not trying to influence policy, but showing the right way or process to arrive at policy decision.
When a businessman takes up a project, attempts are made to work out the potential costs and revenues of a decision. The costs and benefits may not actually be borne out in actual practice, but they need to be considered to make rational decisions.
Every Union budget, for example, is an attempt to forecast future revenues and expenditures. Should budget-making be abandoned altogether just because the actuals are often at variance with projections?
The Congress' attack on the CAG is not only foolish, but will ultimately rebound on its own credibility.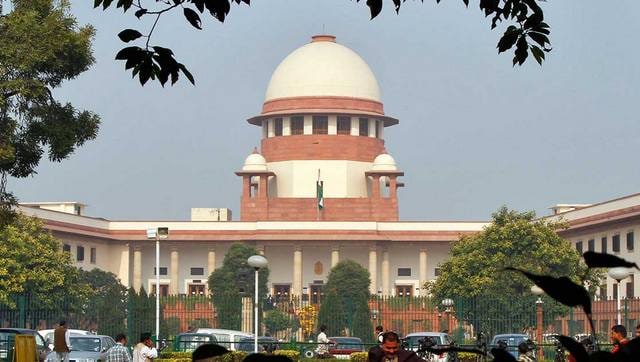 India
A Bench of Justices DY Chandrachud and MR Shah also said that West Bengal's law has failed to include valuable safeguards for homebuyers
India
The CJI, however, said before initiating concrete steps in this regard, he would seek general consensus among his colleagues in the top court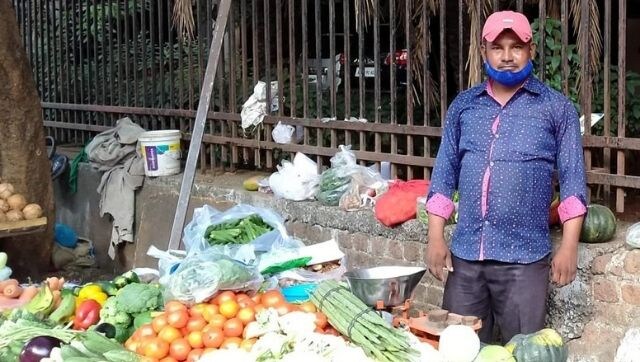 Lifestyle
Through this fortnightly column, Tales From TJ Road, Bachi Karkaria tells the story of Mumbai's metromorphosis