The tragedy of Anna Hazare: Why we all should care
Lost in the heated debate between Anna critics and supporters is a more critical question: How can a non-violent movement sustain itself against the media and against professional politicians?
When Anna Hazare first exploded on the political scene with his anti-corruption campaign, he created ripples of excitement. People witnessed an icon behaving like an icon: Anna as the image of the whole movement was more than the sum of the parts. The charisma of the man was overpowering, and the media danced around him as a willing chorus. Neither his supporters nor his detractors could dent the image of the man. Here was an authentic swadeshi creation, khadi-clad with a Gandhi cap, an ascetic endearing in his simplicity and candid in his statements. The Anna wave was so powerful that Delhi trembled, and sent their best negotiators to deal with him.
The first phase of the movement had a clear-cut script, at least till Anna withdrew his hunger strike. Several developments, however, soon took place that were to vitiate the movement.
First, the back stage of dissent and ego-centricity usurped the front stage. One began hearing more about Kiran Bedi's travel tickets and Arvind Kejriwal's tax returns. The internal bickering for control became visible and attained all the ferocity of a village factional fight.
Second, Anna's sibling rivalry with Baba Ramdev took a turn for the worse. Ramdev had more foot soldiers and was better organised. While Anna's appeal was national and narrowly focused on corruption, Ramdev appeal was broader, more civilizational and cultural, with a different idiom. Ramdev's campaigns could rub shoulders with the sangh, while Anna had to be more wary about it. He was naive in thinking that he could determine the nature of such associations. The swadeshi iconoclast was soon daubed with saffron by secular critics.
To recharge a movement which is perpetually arguing with itself is not easy. Anna often presented himself as an all-purpose panacea for all of India's ills. His eloquent tone turned shrill, his colleagues developed clay feet and the media began to view him as an old man who was often crusty and silly. He many times appeared punitive in his responses, meting out punishments from hanging to slaps to errant politicians. Anna soon sounded a bit like the Red Queen in Alice in Wonderland, screaming 'Off with his head!' at every pretext.
Something of the old magic was gone when he went on a second fast in Mumbai. Crowds were thinner and their enthusiasm wafer thin. The wonderful reciprocity between crowd and TV in creating an effervescence of expectations in Ram Lila had turned into a dull fizz. Political parties realized that they too could do without him. An eclectic all-party unity emerged against Anna as Digvijay Singh, Sharad Yadav, the Left, and Laloo Yadav spoke out against him.
The movement also acquired a certain entropy after Mumbai.
Round three has now been kicked off with Arvind Kejriwal's fast. It is a do-or-die battle for a movement which was once the darling of the media and the middle class -- a middle class that now has developed a quarrelsome relationship to both. The media wants to move Anna from Page One as politics to Page Three as gossip.
What is being ignored in the midst of this spectacle and heated debate is the urgent need for wider reflection. What ails the movement? Is it bad tactics or bad company? Is it the pomposity of the man threatening to blow the walls of Delhi as if it were Jericho? Was it Anna's cadre of apostles all of whom carry question marks from the past?
The entropy is worrying because the cause he is fighting for is worthwhile.
Anna is not the first corruption crusader. Aruna Roy was there before him pioneering the RTI movement. Yet the media brushed her aside to champion Anna as if he was a sole crusader. There is a fickleness to public memory that we must confront. I believe civil society needs to reflect on what has happened to the Hazare movement.
There is also a problem with symbolism. Anna works as larger-than-life hoarding, more a symbol than a leader. He is now like a film star ruined by bad script and quarrelsome directors. Social movements must understand that bad symbolism can be more damaging than an indifferent media.
The worrying aspect is the indifference of civil society as it looks on, tired of politics that has now been reduced to antics. A great movement now looks helpless adding to the cynicism of power. Strangely, politics seems to be unforgiving to everyone except the professional politician.
Sociologically, the failures of the Hazare movement raise an important question: How can a non-violent movement sustain itself against the media and professional politicians? These questions are not for Anna alone to confront. They will haunt the political memory and the democratic imagination in the decades to come.
Shiv Visvanathan is a social science nomad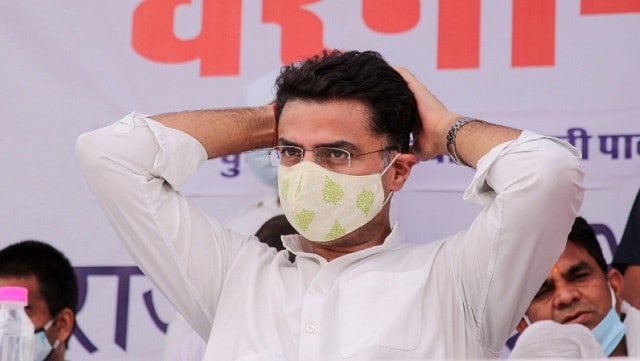 Politics
Sachin Pilot, refuting the claims of him joining the BJP, said that Ritu Bahuguna Joshi doesn't have the "courage to speak" to him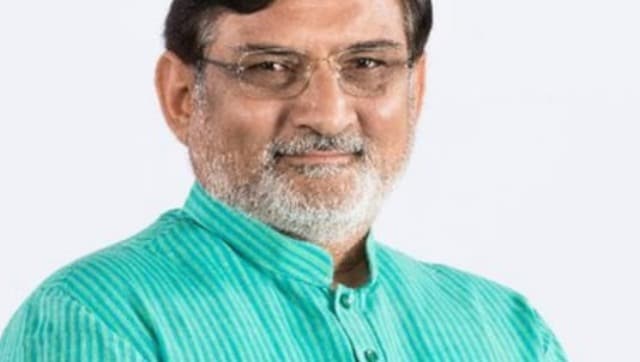 India
In the cross-currents of development and a dark agenda floats Lakshadweep's future. Its moment to choose has come
Politics
Several BJP leaders downplayed the impact of Mukul Roy's return to TMC, with Dilip Ghosh saying Roy himself wasn't sure whether the BJP 'gained anything'