SIT vs Amicus Curiae report: A triumph of democracy
The contrasting reports reveals that while justice might be distant, the law as a process still works – more so as the Modi juggernaut stumbles on a 25-page amicus curiae brief.
The simultaneous release of the SIT report on the Gujarat riots of 2002 along with the amicus curiae's comments on the SIT created an almost cinematic excitement. For the last ten years, Narendra Modi was growing in power and legitimacy, successful in electoral contests, competent in generating investment and being seen as a World Bank favourite for his enthusiasm for governance. TIME and Brookings had already cast him as a future PM, the Indian answer to China.
The publication of SIT report asking for a closure of the investigations around the 2002 riots by itself would have compounded the legitimacy. Modi was proving to be an unstoppable juggernaut when the legal system produced one of its lethal googlies.
The release of Raju Ramachandran report created a virtual media festival. Media went over the top, contrasting the reports playing them out as two ways of telling a story. It was almost as if Modi had a right to continue as CM but an ecology of doubts was created around his future as PM. Consciously or unconsciously, newspapers have blunted his future, contending that what is good for Gujarat may not be right for India.
A study in contrasts
The two reports and the authors provide a study in contrast. The SIT report is 540 pages and is accompanied by phalanx of appendices. The amicus curiae's report is a mere 25 pages and is more in the nature of a few observations.
There is a professional difference in style. Lean and ectomorphic, R K Raghavan is political scientist by training. Ramachandran did an undergraduate degree in Economics at St Stephen's College before majoring in law. Raghavan served as Director of CBI, while Ramachandran did a stint as additional Solicitor General. Raghavan is well known for his op-ed pieces in Hindu; Ramachandran is respected for his books on law.
There is a deeper nuance one senses in the reports. Raghavan sticks to the letter of the law and provides an almost literal reading of the investigation. Ramachandran lets text and decision breathe and explores context. Raghavan's lenses see only the letter of the law, as a literal statement. Ramachandran reads context into it, arguing that denial or silence alone may not constitute proof. Politics is something deeper and pernicious.
Consider a simple case. Both investigations are intrigued by the presence of two cabinet ministers IK Jadeja and Ashok Bhatt in the police control room during the riots. Both see it as irregular, but the reading of the irregularities is starkly different. Raghavan's SIT report takes the police observations literally, noting that they were present in the control room but were not intrusive. Ramachandran asks further questions. First, why should two ministers whose portfolio is not home, hang around a control room? And having been there, why were they silent? He demands an explanation for their presence and silence. The amicus is clear that a policeman's statement cannot exonerate the ministers. A context has to be read, evaluated and judged.
The matter of Bhatt
The two reports sometimes read the same set of facts in different ways. One of the most intriguing parts of both the reports is response to the police officer, Sanjiv Bhatt.
The SIT is candid in its dismissal of Bhatt as man who has made a career of false claims, denying his presence at the critical meeting of 28 February where Modi allegedly requested officers to allow Hindus freedom to vent to their feelings. SIT claims that no senior officer would confirm Bhatt's presence there. It also notes a later meeting where Bhatt also claims to have been present, whereas his phone records revealed he was an hour and half away from Gandhinagar.
The amicus acknowledges Bhatt as a curious character, a "strategiser" who plays to audiences. But given the deafening silence on the part of the Gujarat police, Ramachandran asks: should one not be open to Bhatt and his statements?
Observers have been excited and hopeful about Ramachandran's report, but also cautious. They argue neither report tells you why Surat or Kutch could control the violence, while other places did not. Both reports are silent about destruction of records and of selective amnesia of police officials.
Yet there is a note of optimism, a sense of truth in two octaves, allowing for the music of law. Justice might be distant but law as a process still works – even as the Modi juggernaut stumbles on a footnote. In that sense, the joint release of two reports is a great event for modern democracy. It will now be up to the trial courts to continue the drama.
Shiv Visvanathan is a social science nomad.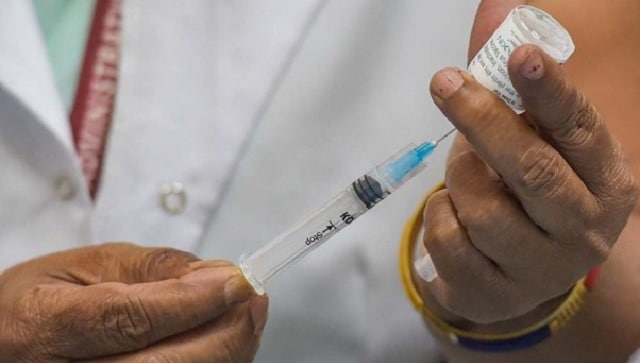 Blogs
While the original plan of 30 crore fully vaccinated individuals by July may extend by a few weeks, the year-end target can be more ambitious
Politics
Prasada's induction will further wear away whatever's left of the Congress and the Gandhis in Uttar Pradesh, even if it does not yield dividends for the BJP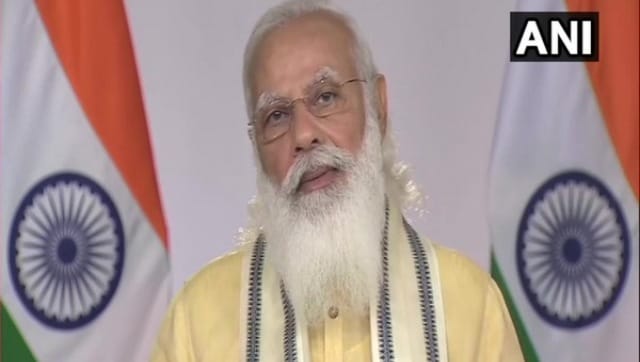 India
While the prime minister's address was no doubt a full-frontal political attack, it was in retaliation to sustained politics of slander