Just shy of 73, can Anna mount a national campaign?
Hazare has never taken his campaign outside the state, except for the Jan Lokpal agitation, which took him to Delhi and other states. And this would be the first attempt at mounting a national campaign without Kejriwal's organisational skills. Will Anna succeed?
New Delhi: Two months before his 73rd birthday, Anna Hazare is busy preparing for his next marathon in activism, planning a national campaign that could seek to strengthen social movements across the country.
Since parting ways with Arvind Kejriwal, who has declared his intention to enter politics, Hazare is busy shaping another movement he would lend his name to and one which would reposition his image.
Unlike the Jan Lokpal movement which was engineered by Kejriwal and transported Hazare from a distant village to the conscious of urban India, Hazare this time has to virtually start a new movement from scratch.
It has placed demands on his ideas, patience, energy and age. Hazare, who runs Bhrashtachar Virodhi Jan Andolan in Pune, has never taken his campaign outside the state, except for the Jan Lokpal agitation, which took him to Delhi and other states. And this would be the first attempt at mounting a national campaign without the organisational skills of Kejriwal.
"A section of those in the meeting said Hazare was exploited by some people in the movement. But this is not true. If Anna has given his name to the movement, people here have made Anna what he is now. They built the image of Anna," Giriraj Kishore, ex-registrar of IIT Kanpur had told reporters outside Constitution Club in Delhi on 19 September.
During first round of preliminary discussions held in Delhi, retired bureaucrats and army officers told Hazare to widen the scope of his campaign beyond corruption and Lokpal. The meeting was an exchange of ideas on the strategy, affiliation and ambit of the movement.
"Through his organisation in Ralegan Siddhi and through Jan Lokpal agitation, Anna has been fighting against corruption. This was the first time he held deliberations on increasing the scope of his work beyond corruption. He met people who want to work for various causes in their states, but don't find a credible platform," said Lieutenant Colonel (rtd) Vijender Khokhar, who participated in the discussion with Hazare on Monday at ND Tiwari Bhavan, Delhi.
"At an individual's level, all of us have our views on how to solve various issues the country is grappling with. We shared our views with him. He gave us a patient hearing," he said.
Participants at the meeting agreed that corruption was an issue that the campaign would target, but it will not be the one point agenda for it. Members of the movement will identify factors that lead to corruption and work to tackle them, said Khokhar.
"Corruption is the end result of many policy and governance issues. We have many government bodies and another watchdog called Lokpal will not help. We have to think in terms of inclusive and participatory governance," he said.
Hazare's supporters also say the movement will not seek to centre only around the veteran anti-corruption activist. So expect no "Main Anna Hoon" caps and shirts this time round.
"It will not be name or organisation driven. All people who will be part of the group will have equal stake here," said former bureaucrat Vinod Jain, who attended the meeting.
In the meeting, the possibility also emerged of Hazare forming a confederation of social movements across the county. In that case, he will meet like minded people and persuade them to work under one forum.
"There are numerous movements in India working for specific causes. We will see if can join hands with some of them. I think it will be a common platform to address governance issues," said Jain.
Interestingly, during the discussion, Hazare asked the participants their views on getting support from political parties and entering electoral politics.
"I told them that he was a spotless figure as he was not in politics and he must remain so," said Brigadier (rtd) LD Sharma, a participant in the meeting.
Subscribe to Moneycontrol Pro at ₹499 for the first year. Use code PRO499. Limited period offer. *T&C apply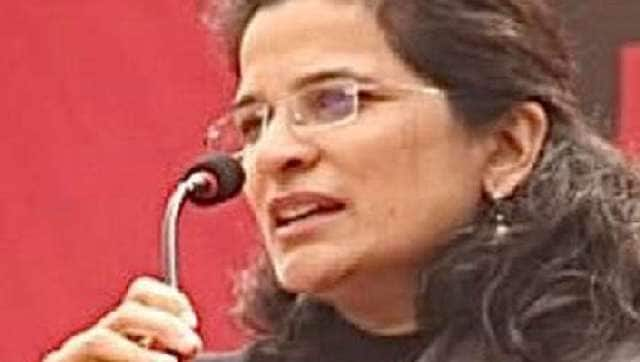 India
The 48-year-old activist, who has been involved in the RTI movement for over two decades, has helped drive several legislations, including the RTI Act 2005, and The Lokpal and Lokayuktas Act, 2013, among others
India
Secretary of State Antony Blinken said the 12 individuals worked tirelessly 'to defend transparency, combat corruption, and ensure accountability in their own countries'
Sports
FIFA's internal judiciary said it had determined that the statute of limitation had expired in 2012 for Beckenbauer and in 2015 for Zwanziger and Schmidt.