Caste and corruption: Ashis Nandy has the right to be wrong
The only appropriate response to an idea - even if it's as horribly skewed as Nandy's original proposition and his equally bizarre clarification - is to challenge it intellectually and disprove it.
If ever we needed a reminder that our blessed republic is decidedly on the slippery slope towards becoming prickly in the extreme and excessively intolerant of alternative - and uncomfortable - points of view, we've received that in spades in recent days. Kamal Hassan's slick spy thriller Vishwaroopam has been held hostage by a ragtag bunch of Muslim busybodies who have made a political career out of feeding minority victimhood - even though, as review after review has validated, there is nothing even remotely offensive about the film's storyline. And pathetically weak-kneed State governments, who ought to have stepped up to defend the Constitutional right to freedom of expression (including artistic expression), have surrendered too readily to the politics of minority blackmail - and prevented screenings of the film in many southern States.
But perhaps the cruellest ironies came on Republic Day, at the Jaipur Literature Festival, where sociologist and clinical psychologist Ashis Nandy found himself facing likely arrest for his throwaway remark during a panel discussion in which he suggested that the ranks of the corrupt in India were made up entirely of those from the Other Backward Classes, the Scheduled Castes and the Schedule Tribes.
Nandy's remarks provoked outrage in real time at the Festival, where one of the other panellists on the discussion and a section of the audience spiritedly pushed back against Nandy's pop-sociological observations. More seriously, however, Dalit leaders - including the monumentally corrupt Mayawati and Ram Vilas Paswan - have demanded Nandy's arrest, and an FIR has been filed  against him for alleged violation of the Schedule Castes and Schedule Tribes (Prevention of Atrocities) Act.
A rattled Nandy subsequently clarified that he had been "misquoted", and that what he really meant to say was that the corruption of "Dalits, tribals (sic.) and the OBCs" was far more visible than those of the power elite, who tended to get away drawing much attention to equally egregious instances of corruption.
"I...  said that if people like me or (fellow panellist) Richard Sorabjee want to be corrupt, I shall possibly send his son to Harvard giving him a fellowship and he can send my daughter to Oxford. No one will think it to be corruption. Indeed, it will look like supporting talent. But when Dalits, tribals and the OBCs are corrupt, it looks very corrupt indeed."
But even Nandy's clarification was full of pop-sociological mumbo-jumbo that actually offers an alibi for corruption - so long as it was perpetrated by the socially and economically underprivileged.
"This second corruption," Nandy said in his clarification, alluding to corruption by the OBCs, SCs and STs, is something of an economic "equaliser." "It gives them access to their entitlements." And, he added, "as long as this equation persists, I have hope for the Republic."
As an exploration in pseudo-intellectual nonsense, Nandy's initial comments - and even his clarification, which amounts to an unvarnished defence of corruption as a force for good - are hard to top at several levels.
Yet, Nandy has a right to be wrong, and hounding him and slapping charges against him for alleged violation of the Schedule Castes and Scheduled Tribes (Prevention of Atrocities) Act amounts to rank misuse of the Act. India, of course, has a patchy record of defending free-speech absolutism, and increasingly even journalists have bizarrely taken to demanding limits on free speech provisions (as this report shows). Yet, it's worth reiterating every time that the only appropriate response to an idea - even if it's as horribly skewed as Nandy's original proposition and his equally bizarre clarification - is to challenge it intellectually and disprove it.    
Yet, it's easy to see how Nandy landed himself in this colossal mess. Much of his early academic writing was given over to making sense of India through the prism of two of its abiding passions: cricket and Bollywood. And in the straitjacketed world of academia, Nandy has always been something of an eccentric. For these reasons, his work was initially seen to be lacking in the gravitas that the left-liberal academic community cloaked itself in, and therefore he was denied full membership into their elite world - until overseas recognition gave him the badge of honour. Nandy burnished those credentials even further with his excessively shrill denunciation of the Indian right-wing movement, and in particular of Gujarat Chief Minister Narendra Modi in the context of the 2002 riots.
Well, so long as you are only abusing the right-wing in India, you can get away with pretty much anything. It's true of course that the Gujarat government too filed a case against him on the grounds that he was inciting hatred among communities, but nothing ever came of it. If anything, it only served to endear him even further to the liberal academic community.
But with his most recent pronouncements, targeting Dalits, Scheduled Tribes and Other Backward Classes for his pop-sociological ruminations on corruption, Nandy has squandered all that hard-earned political and academic goodwill.
Perhaps Nandy should stick to Modi-bashing. It's a comfortable cocoon for an academician. And a good career move, too.
Find latest and upcoming tech gadgets online on Tech2 Gadgets. Get technology news, gadgets reviews & ratings. Popular gadgets including laptop, tablet and mobile specifications, features, prices, comparison.
India
The PIL stated that the series of events as reported purportedly showed involvement and complicity of the state officials in 'destruction of evidence and shielding the accused persons'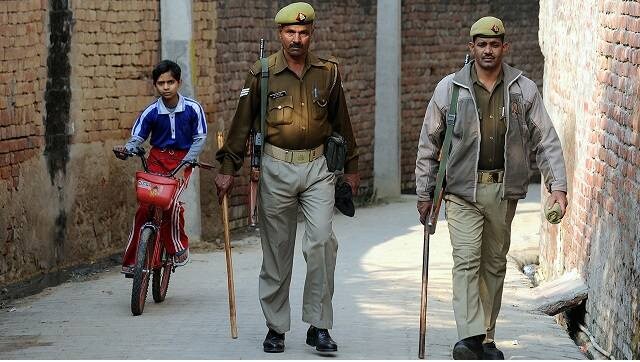 India
The Dalit girl's family members have alleged that she was raped by three men in a forest area on 8 October. According to the victim's father she was found with her hands and legs tied
India
The three girls are receiving treatment for burn injuries at the district hospital and are out of danger, said doctors.