Assam riots: Violence was in the air, but govt missed the signs
The migrants vs Bodos issue is much more than a law and order issue; it requires a political solution.
The fear of ethnic riots hung heavy in the air but the authorities never saw it coming.
The riot situation was building up gradually in the ethnically sensitive Bodoland Territorial Administered Districts (BTAD)—Kokrajhar, Baska, and Chirang barring Udalguri in Assam—since the beginning of July. The police were slow to anticipate trouble and still slower initiating action to quelling the flare-up. Nineteen people have lost their lives so far and people are still fleeing their homes for safety.
"On 6 July two persons from the minority community were killed. Again on 19 July, another two persons people from the minority community were found dead. These two incidents were indicators of what would follow. Yet in both the cases, police failed either to identify or nab the culprits," Pramod Boro, president of All Bodo Students' Union, told Firstpost in a telephonic conversation.
Given the history of ethnic acrimony in the region, a retaliation was expected. "On 20 July, four ex-Bodo Liberation Tigers cadres were shot dead at Joypur under Kokrajhar police station," Boro said. The killings were evidently acts of mischief-makers, who were aware about what exactly it takes to trigger a riot. But Boro blames the state government more.
"Whenever there is violence in the BTAD areas, the state government never takes any initiative to check it. There is an absolute lack of security forces. Chief Minister Tarun Gogoi is handling the home portfolio. He is also heading the Unified Command. There is not enough military or paramilitary presence in the disturbed areas. We are not safe. The administration is weak and not doing enough. We have already given them a list of sensitive areas where forces are needed. But there has been no deployment of forces," he said.
He was hinting at lack of forces deployment to protect about 50,000 Bodos living in the 33 relief camps.
The indigenous Bodos consider the Muslims in the area as illegal migrants from Bangladesh, even though many of them are settled migrants, born in this region after 1947. There have been several clashes between both the groups over the last decade. Boro sought to emphasise -- without saying in as many words -- that the indigenous people were under threat from outsiders whose population has been rising.
The All Bodoland Minority Students' Union (ABMSU), president Sultan Alam, has a different take though. "I have heard that 10 companies of security forces are in Kokrajhar. Where are they deployed? They are certainly not deployed in Muslim villages. Not a single security personnel is in my village. I am myself living like a refugee fearing for my life," he told Firstpost.
Alam, was indicating that forces were deployed to protect the Bodo areas, not the minority-dominated areas.
He also gave a different spin to the 20 July killings. While Boro called it a killing by "Bangladeshi minorities", Alam said that the ex-BLT members were caught by "locals" and lynched for allegedly opening fire.
On 23 July, the Rajdhani Express was stopped at the Kokrajhar railway station for hours by activists from the minority community. Both the leaders, however, insist that ethnic harmony should prevail. Alam has appealed the Central government to intervene and order a CBI inquiry in to all the incidents between 20-23 July.
Despite the smooth talk from both sides, the situation remains volatile and the government looks like it is in no position to provide a time frame within which peace would be restored.
Assam's Transport and Tourism Minister and member of Bodoland People's Front, Chandan Brahma, who is visiting the area said the situation was tense.
"It is hard to fix a time for peace to return. What started as a small Bodo and non-Bodo incident has snowballed into a full-fledged ethnic conflict. The situation became bad when the four former BLT members were killed," Brahma told Firstpost over telephone while on his way to Chirang district. But the minister did not agree that there was a shortage of forces.
"There are also lot of rumours flying here and there. We are in favour of a political settlement to the issue," the minister said. It's tacit acceptance of the fact that the situation in BDAT is not just a law and order problem. The Udalguri, Darrang and Sonitpur districts had a similar, though far more intense, flare-up in 2008. It had led to loss of lives and large scale internal displacement of people.
The government should be worried that in the conflict in the Bodo dominated areas is now turning out to be locals vs migrant settlers issue. The Bodos feel they are losing the demographic advantage due to the influx of `illegal' settlers and might soon turn a minority in their own land. So far, no political party has applied itself to tackling the issue.
Find latest and upcoming tech gadgets online on Tech2 Gadgets. Get technology news, gadgets reviews & ratings. Popular gadgets including laptop, tablet and mobile specifications, features, prices, comparison.
India
The IMD also advised fishermen to not sail deep into sea on the east coast as a low-pressure area was developing over the Bay of Bengal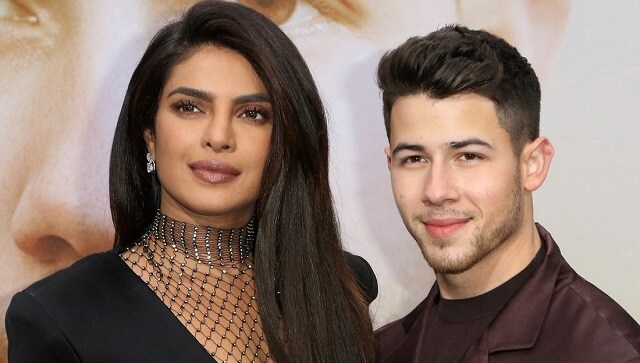 Entertainment
Priyanka Chopra urged her social media followers to donate towards the victims of Assam floods.
India
A total of 28.32 lakh people in 26 of Assam's 33 districts have been affected by the deluge