The latest Bharat Matrimony campaign gives a new twist to the concept of finding new love. Conceptualized and created by Lowe Lintas Bangalore, the TV spot highlights the qualities one looks for in a marriage to make it work.
Rajesh Ramaswamy, Group Creative Director, Lowe Lintas, said, "Finding real love could have ended up in very cliched romantic situations. I think there are a lot of other things that come to mind when it comes to marriage. It's not about loving you alone. You start to think about how well he or she will fit into your family, your lifestyle, understand your priorities, a lot of very personal stuff. I actually remembered Mani Ratnam's quote where he was speaking about Alai Payuthey, saying he wanted to explore a love story where other love stories end, and narrate what happens after the first milk packet comes home. We knew that even our answer was somewhere in that space. Articulated simply as 'Find someone who cares for what you love'. We then got Vivek Kakkad on board to help us capture these moments in a beautiful yet real way."
The TVC opens with a man having dinner with his parents. While his wife is still a work, his concerned parents ask him if this happens every day, where the daughter-in-law is at work while the son eats alone at home. The father goes on to say that now with his son recently being promoted, there is no reason why his wife should work. At the moment his wife enters the house and overhears the conversation. Her husband replies back to his father, telling him that his wife doesn't just work to earn money, she works because she likes to. The spot ends with the wife smiling to herself and entering the dining room. The last scene shows her reminiscing the moment when she filled up the Bharat Matrimony form stating that she'd like to work after marriage.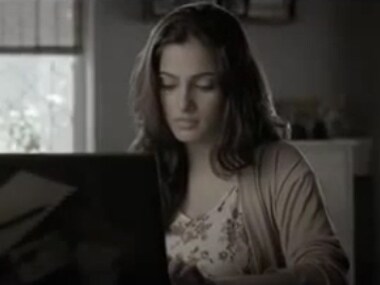 Murugavel, CEO, Bharat Matrimony, said, "Happy marriages should not be a matter of chance but be a matter of choice. In our TV ad, we wanted to communicate to our consumers that this choice is not of trivial many, but of vital few that matter most in a marriage. Our research showed that for most young girls 'working after marriage', was most important and that they would be 'happy' if their husbands and in-laws supported it. Lowe has done a very good job of depicting this need of young women. Encouraged by the overwhelming response the ad has generated so far, our belief in the position of 'Bharat Matrimony for Happy Marriages' is further strengthened and we will continue to stay committed to it for years to come."
Credits:
Business: G V Krishnan / G S Shridhar / Varghese John
Creative: Rajesh Ramaswamy
Producer: Curious Films
Director: Vivek Kakkad
Updated Date: Dec 21, 2014 04:36:50 IST