Birla Sun Life Asset Management Company Ltd, part of Aditya Birla Financial Services (ABFS) and investment manager for Birla Sun Life Mutual Fund (BSLMF), released a TV campaign called 'Jaanoge Tabhi Toh Maanoge'; an investor education and awareness initiative that addresses significant investor barriers to mutual fund investing.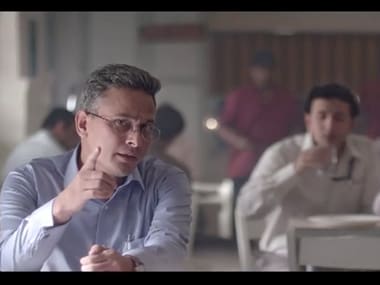 Conceptualised by JWT India, the first commercial went on air on November 11. The campaign is supported by three TV commercials, radio spots and on-ground activations.
The first of the television commercials opens with three friends placing a meal order at a restaurant. The waiter notes the order and in his effort to please the customers, he promptly adds that the food will be served in two minutes. One of the friends, worried about the waiter's response, asks the waiter whether the food has been made yesterday as he plans on serving it so quickly. He then tells the waiter to take as much time as needed to get them food that is good and fresh. The narrator seated at the next table overhears this conversation and speaks to the viewers about how we believe that good food needs to be given time, whereas we never apply the same concept when it comes to mutual funds, where we are always in a hurry for quick returns. The TVC closes with the protagonist highlighting the tagline, 'Jaanoge tabhi toh Maanoge', urging viewers to understand the reality behind mutual funds and only then start believing in it.
Ajay Kakar, Chief Marketing Officer - Financial Services, Aditya Birla Group, said, "Jaanoge Tabhi Toh Maanoge (JTTM) is yet another expression of our commitment to create self-realisation among mass India. More than investor awareness and education, JTTM is an investor empowerment programme thattypifies the need of the hour. It provokes the people to reach out and know the facts about mutual funds for themselves, because we believe that only self-realisation can create behavioural change."
The commercial drives viewer traffic to a user-friendly and interactive website developed by Leo Burnett's Indigo Consulting that uses animated infographics to explain mutual fund concepts with simplicity.
"Jaanoge Tabhi Toh Maanoge is not just a mere campaign. It is a platform that we can own through time here after. The JTTM website which captures facets of Mutual Funds now becomes the hub that we will continue to enrich with a lot of informative nuggets, life facts and trivia to make it sticky with viewers. Every initiative we do hence will add to and further build this platform," added Kakar.
Updated Date: Dec 21, 2014 04:36:29 IST