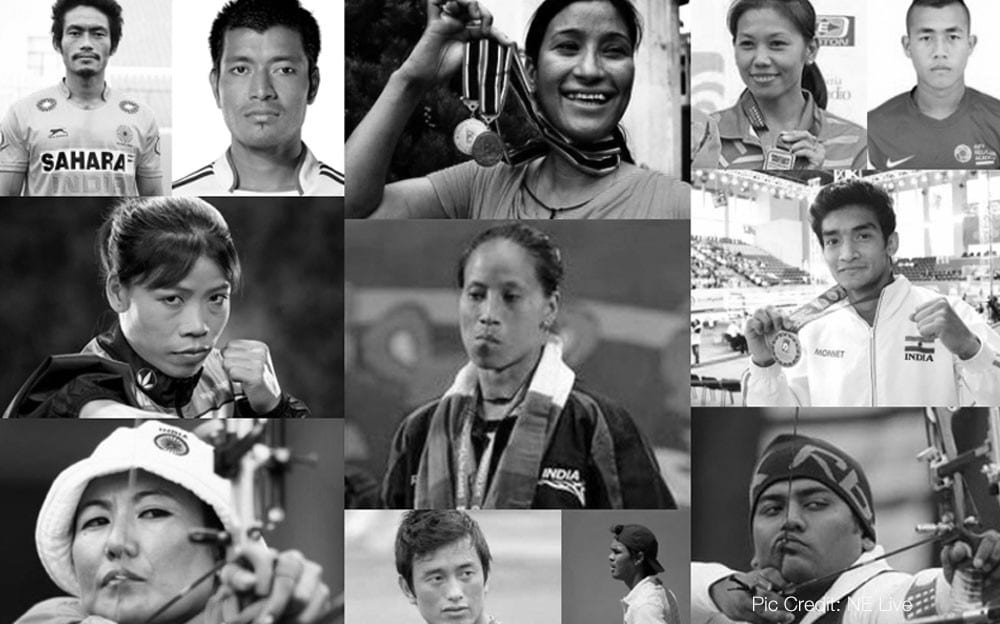 Countries like Switzerland, Germany, Portugal and China believe in imbibing the culture of sports within the educational ecosystem. The triggering idea is not just to nurture the talent and encourage them to win medals but also to foster the culture of sports within the society. With a population of 1.311 billion, where is India failing? Pursuing sports with required diligence is not much of a necessity within the nation's DNA. Fitness is at the core of it; fostering a sports inclined culture can help build a stronger nation and get the much-needed recognition in the international sports arena.
While we talk about other countries, various states and zones in India are known for playing various games. For instance, Goa, Bengal and Northeast are known for loving football and volleyball, while cricket grabs the limelight across the country. Badminton has grabbed attention recently, thanks to the victories of Saina Nehwal and P.V. Sindhu. Though the game originated in India and was once considered the second most popular sport after cricket, it remains popular only in some parts of the country.
This isn't the rule but just the exception.
It would seem unfair to compare, however, Western countries do have an edge over India when it comes to sports and sports culture. For them, sports is more than just an activity. It is a part of their lifestyle and they take extra measures to make sure that the students know the importance of sports in their daily curriculum.
Most schools also believe that inculcating sports right from the ground level gives the student greater self-confidence and also builds their physical as well as mental health. They build the premise that sports is not just a class for their students but an outlet to explore a different side to themselves.
That's not all. Right from the start educationists, parents and guardians allow students to explore their athletic side and encourage students to try out various sports; that would catch their interest and eventually turn it into a career in the long run if they want it to.
In India, it is a different narrative that plays along. Schools and parents, in general, believe that it is academic education that needs to take precedence over sports, as it would the education that would lead them to have a "stable career" and a "good job". Having a career in sports is not considered to be lucrative, in many households.
That brings us to the real problem: You; Us; The entire Indian middle-class mentality and our lack of sports culture. Our picking Math over sports in our school and our resistance to letting our children play and forcing them to study instead.
Of course, there is also a dearth of infrastructure and coaching support, as well as the lack of financial support for athletes. But could this all be simply an imbalance of the demand-supply equilibrium?
The need of the hour is to make sports culture a reality for each and every one. It's time that the authorities take appropriate steps to make sports part of the nation's routine. Gear up and take the necessary steps to ask for a stronger sports culture within the DNA of the nation. It will not just help us bring more medals back from our global sports events like Olympics and Commonwealth, but even create lucrative career options for successful sportspersons.
For this, we need to structure the sports curriculum in phases to accommodate the time taken to get our schools ready for sports, infrastructure wise and teaching resource wise. There are 1,099 central schools which come under HRD Ministry. There are also thousands of schools run by various organisations all over India where this can be implemented, with the HRD ministry's intervention.
Tata Tea in association with Network 18 is petitioning to HRD ministry to work with the sports ministry and implement sports as a compulsory subject in schools and advise state governments to implement this across all educational institutions
Sign the Petition and help us make it possible. Jaago re!
This is a partnered post.
Updated Date: Jul 31, 2017 17:02 PM