Watch: Sir Martin Sorrell talks all things India... and Twitter IPO
Starting today, once a month, WPP CEO Sir Martin Sorrell will be speaking on major developments and issues in the global advertising and media space, with a preferential skew to India.
There are some individuals whose every utterance causes the world to sit up and take notice, thanks to their breadth of knowledge, their ability to join together seemingly disparate elements and to their felicity in articulating their analyses in a supremely succinct manner. In the media and advertising space, one couldn't think of anyone who fits the description better than WPP's CEO Sir Martin Sorrell.
Starting today, WPP CEO Sir Martin Sorrell will be speaking to me each month on major developments and issues in the global advertising and media space, with a preferential skew to India. I've been interacting with and interviewing key decision makers in advertising and media for more than a decade. Sir Martin, because of his extraordinary understanding of the dynamics of an evolving media and advertising environment, combined with his often shocking candidness, both educates and entertains and is always worth listening to.
As is the case with many other multinational CEOs, Sorrell visits India once a year, sometimes it is twice. Each year, Indian media got the opportunity to speak to him and understand his views. In an older construct, when significant, impactful changes in media were slow and infrequent, an interview per year was enough.
It is no longer so. Each month sees a few announcements or developments that significantly change the way business is conducted - and it would always be useful to understand Sorrell's take on these issues.
The takes are always well thought-through, incisive and considered. His sense of humour is an added bonus.
Today, we talk about the Twitter price (He doesn't think it's overpriced. Or does he?), the rumour that WPP is buying IPG ("Anant, I'm disappointed that you read The Daily Mail!), Publicis India's acquisition of Beehive Communication (What's that?) and more. More includes his take on overvalued network companies (not his, of course) and why WPP does not need acquisitions when their organic growth is strong, thank you very much.
Here's the entire conversation.
Find latest and upcoming tech gadgets online on Tech2 Gadgets. Get technology news, gadgets reviews & ratings. Popular gadgets including laptop, tablet and mobile specifications, features, prices, comparison.
Entertainment
WarnerMedia will continue running the Cartoon Network and Pogo channels in India.
India
During the hearing in the 2009 contempt case against Prashant Bhushan and Tarun Tejpal, Venugopal said that TV reports can be very "damaging for the accused" in big cases and may influence the court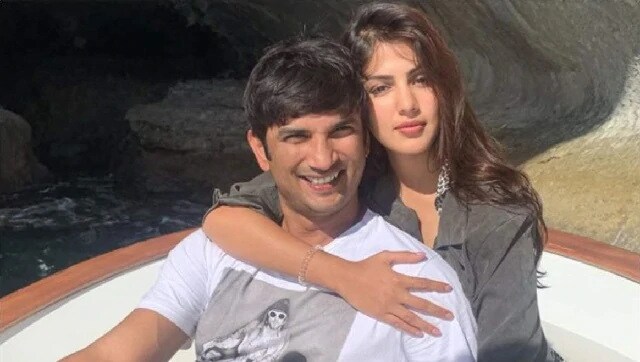 Entertainment
Sushant's death should have turned the spotlight on the fragility that lies beneath the glamorous façade of showbiz. There is a desperate need to address the mental health crisis in the industry along with a conversation about the lack of economic viability in the arts.