Unhealthy India: The rise of lifestyle diseases in the country
Unhealthy India: The rise of lifestyle diseases in the country
While India might be a third world country based on socio-economic development parameters, in terms of our lifestyle and health, we have the same morbidity profile of a first world nation. Lifestyle diseases like cardiovascular, diabetes, hypertension, asthma and respiratory as well as cancers are on the rise.
India has the highest number of diabetics at 50.8 million according to the World Health Organization, though only 11% of the population has health insurance. This figure is set to increase to 73.5 million by 2025. Twenty-five million suffer from cardiovascular diseases which amount to 60% of the global figure. Overcrowding and bad living conditions also increase stress leading to coronary heart diseases, asthma and cancers. Urbanization makes for a sedentary life leading to greater obesity.
Some of the most common types of lifestyle diseases include: 
Obesity:  Unhealthy eating habits, stressful lifestyle, and reduced physical activity translate to obesity. Anybody who is overweight suffers from breathing issues, blood pressure, cardiovascular diseases, diabetes etc. This is also the first step to your body attracting all kinds of other lifestyle diseases. According to the National Family Health Survey, India has the second highest obese population with 155 million. A number that is increasing at an alarming rate each year.
Type II diabetes:  Type II diabetes is the non-insulin form, which develops in adults due to poor eating habits and bad lifestyle choices. India has the largest number of diabetics with type II at 40.9 million. This number is increasing as children are also getting afflicted.
Arteriosclerosis: Arteriosclerosis occurs when the arterial blood vessel walls thicken and lose elasticity. This causes blood circulation disorders, chest pain, and heart attacks. Arteriosclerosis is also linked to obesity, diabetes and high blood pressure.
Heart diseases: Any irregularity or abnormality which affects the heart muscle and blood vessel walls can be referred to as a heart disease. Smoking, diabetes and high cholesterol contribute to its development in the body. India has over 50 million people suffering from heart-related issues, giving it the number one rank of heart patients in the world.
High blood pressure: 100 million Indians suffer from high blood pressure. Some reasons for high blood pressure are stress, obesity, genetic factors and unhealthy eating habits.
Cancer: India has over two million registered cancer patients. This lifestyle disease is mainly caused by smoking, unhealthy diet, lack of physical activity, stress leading to lowered immunity and therefore the body's inability to fight viruses and other infections and finally radiation from the sun.
Stroke: When the blood vessel carrying blood to the brain has a blockage leading to an oxygen deficiency it usually results in a stroke. High blood pressure, if not taken care of in time with proper treatment, can lead to a stroke.
Cirrhosis: Cirrhosis is a group of liver disorders. The liver can be affected by heavy alcohol consumption and chronic hepatitis. This has become a common lifestyle disease as many people consume alcohol on a daily basis to deal with stress.
While it is imperative to switch to a healthier lifestyle, it is also equally important to protect ourselves and our family with a good health insurance policy. This will ensure that in the eventuality of an illness the cost, which can be prohibitive, does not come in the way of quality and timely treatment. One way of doing so is to get a comprehensive health insurance policy.
Apollo Munich, for example, offers a wide range of policies to suit every requirement. They also have a network of over 4500 hospitals in the country where treatment cashless treatment can be availed both in an emergency and in planned operations. Some of the benefits of applying for an Apollo Munich  Mediclaim policy include:
Comprehensive Health Cover: The policy payout covers hospitalization, day care, pre and posts hospitalization expenses.
Cashless claim settlement: Over 90% of the cases are settled within 60 minutes.
No sub-limits or copays: This ensures there are no unpleasant surprises during the claims process.
Stay Active Benefit: The policy encourages you to stay healthy. Simply walk your way to good health and get up to eight% discount on renewal premiums.
Restore Benefit: Get your basic sum insured restored on exhausting your entire cover in a policy year.
Multiplier Benefit: Double your cover in two claim-free years.
So hurry up and make sure you protect yourself against the rising tide of lifestyle diseases. 
This is a Partnered Post.
Find latest and upcoming tech gadgets online on Tech2 Gadgets. Get technology news, gadgets reviews & ratings. Popular gadgets including laptop, tablet and mobile specifications, features, prices, comparison.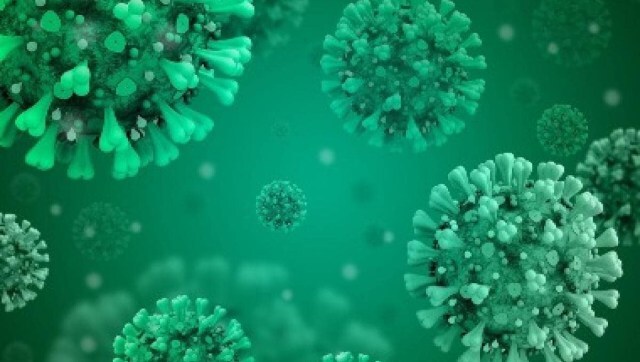 Health
The scientists found in their study that the novel coronavirus leads to various conditions of the central and peripheral nervous system in the infected people.
Sports
Soderling, twice a runner-up at the French Open, was struck down by glandular fever after winning the Swedish Open in Bastad in July 2011 and did not play again, retiring four years later.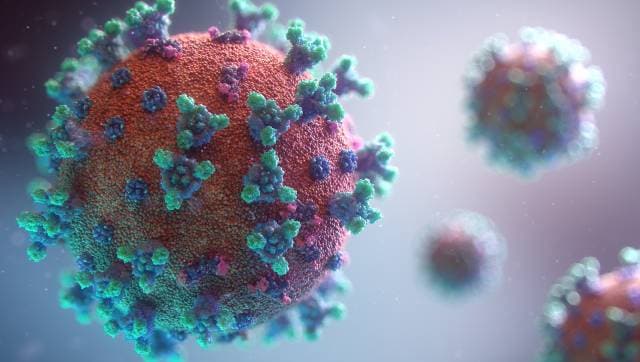 World
If airborne transmission of coronavirus is a significant factor in the pandemic, especially in crowded spaces with poor ventilation, the consequences for containment will be significant. Masks may be needed indoors, even in socially distant settings.