The Himalaya Drug Company has launched a new campaign featuring three TV commercials for its 'Natural Intensive Lip Balm'. Conceptualised by Karishma Lintas, the humourous campaign highlights the brand message, 'Healthy lips make great conversations'.
Picking from the common problem of chapped lips during winters, the TVC depicts how it can limit people from smiling or talking. All the three commercials take a humorous angle depicting two friends - one who tends to get into trouble a lot and the other who cannot alert her friend owing to her dry lips.
In its latest ad spot, two young women are seen walking towards a parking lot. One of them, on the phone, moves ahead, opens the door of a car and gets in. Her friend, realising her mistake, is unable to warn her. The former realises that she's entered the wrong car, one with a bride and bridegroom who've just gotten married. She looks at her friend and realises that she can't talk due to chapped lips.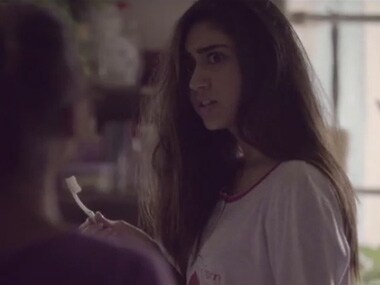 Similarly, in the other two situations, the girl uses a wrong toothbrush as her friend watches knowing it is not hers and the latter where she offers birthday greetings to a friend on a wrong day while her friend is unable to speak because of her chapped lips, she has to watch her friend being embarrassed. The TVC elaborates on the functional use of a lip balm - to heal chapped and dry lips and also conveys the messageBaatein Sukh Na Jaye.
Rajesh Krishnamurthy, business head, consumer products division, The Himalaya Drug Company, said, "The new lip care TVC uses a humorous situation to bring out the functional benefit of using a lip balm regularly. Dry lips are a common problem and we all have faced it sometime or the other. We wanted to build on the fact that healthy conversions are the key to healthy relationships. The message our TVC conveys is 'don't let your conversations run dry because of chapped lips'."
Agency: Karishma Lintas
Director: Rahul Sengupta
Production House: Lintas Productions
Your guide to the latest cricket World Cup stories, analysis, reports, opinions, live updates and scores on https://www.firstpost.com/firstcricket/series/icc-cricket-world-cup-2019.html. Follow us on Twitter and Instagram or like our Facebook page for updates throughout the ongoing event in England and Wales.
Updated Date: Dec 21, 2014 04:38:36 IST