So it's the end of the 60th Cannes Lions Awards, and I'm very, very tired. Each time I leave I wonder if the next year I won't be so shattered and if I'll ever get the balance right between client meetings, reconnecting, networking, and celebration.
Last week I read our Chairman and Founder, Scott Goodson's article "Does the Cannes Festival of Creativity Matter?" which raised some strong POV's as to the perceived pros and cons of this annual event. I've decided to steer well clear of this well trodden debate, and focus on the mood, the people I met, the work, and what caught my attention. I was here with StrawberryFrogs from across the globe: Frances from SFNY, Bindu from Amsterdam and Raj Kamble from SF Mumbai.
Let's start with why we are all definitely, 100 per cent, categorically, scout's honour, I promise, there. The work.
Of course the "Dumb Ways to Die" Campaign was expected to do very well and it didn't disappoint picking up the main awards. That's the second year in a row that an animation has picked up the Grand Prix.
"The Beauty Inside" by Intel did very well picking up Film Lion Golds, and Branded Content Gold. It's is a great example of a brand embracing not only digital as a primary vehicle to deliver big ideas, but also it's an example of a brand understanding the power of aligning its product with real human values, and using great creative storytelling to create a powerful movement.
Being British, I was also especially drawn to creative work that made me want to relive the experience of the London Olympics. In 2012, I'd seen some Paralympics work for Samsung that I was greatly impressed with, but at Cannes, I was exposed to the Channel 4 spot "Meet the Superheores", which raised the bar even further. It definitely tapped into the idea on the rise that the Paralympics isn't second to the Olympics, but a wonderful sporting event in its own right. It was delivered in a way that not only established pride, but delivered genuine sporting excitement. Great stuff.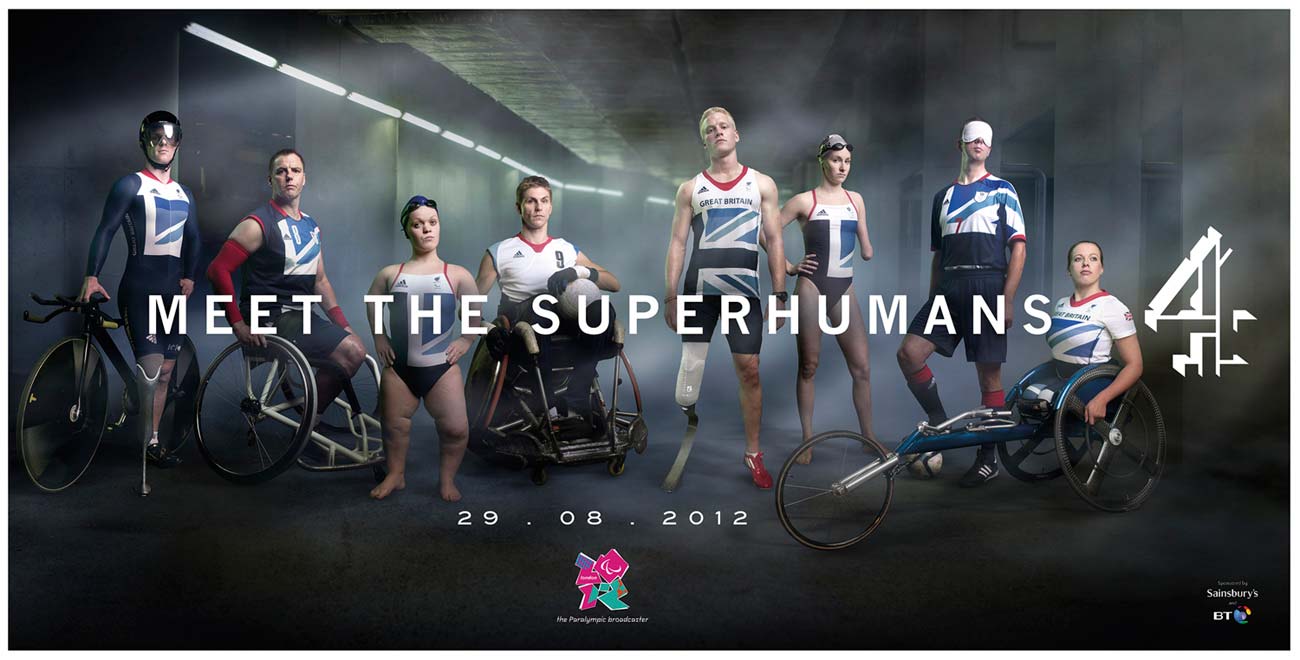 And I guess that's the beauty of Cannes. You are genuinely exposed to fantastic and inspiring creative work from other markets that would have passed you by, solely because it didn't go viral on YouTube. 1-0 Cannes.
Outside of the work, the mood of the event itself was as high as ever. Previously, clients of mine had asked why the festival needed to take place in the South of France. The answer is simple. Cannes has this type of event cracked. Its location, hotels, restaurants and bars allow people to meet and mingle in style. How does that not put a smile on your face?
So who did I meet whilst drinking overpriced ros?
Whilst it was invaluable meeting with our existing clients, strengthening relationships, and talking about the future, exciting discussions with potential new clients pop up frequently and a quick introduction can lead to some extremely interesting opportunities.
What really inspired me this year was the wide range of potential partners I met. Wesley Ter Har, co-founder MediaMonks, blew my mind with their digital production excellence. They have been clearing up at awards ceremonies recently so are obviously doing something right. I met with leading PR communications experts who had some extremely interesting points on the changing face of the creative agency landscape. I met with Rich Pierson, co-founder of Headspace, who challenged me with his ideas for one of our clients that would elevate them above their competitors, and hopefully force the category to react. At StrawberryFrog we must stay ahead of the curve so that we can create world class Cultural Movements for our clients. Taking inspiration from experts in their respective fields is something we take a great deal of pride in.
And that's what Cannes is all about. It isn't just wining and dining for the sake of it. It's about making the most of the opportunities that present themselves to you, soaking up the wisdom of others, and continually trying to seek improvement wherever you can get them.
Going back to my original question of whether I'll ever get the balance of Cannes right. The answer is a resounding no. There's far too much to do in too little time. So whilst I am happy to be back home after an extremely tiring week, I'm already planning next year's trip. Please get in touch and let's meet up.
patrick@strawberryfrog.com
Updated Date: Dec 21, 2014 04:20:50 IST