Integrated travel company Thomas Cook (India) Ltd has launched its latest brand campaign, in partnership with Tourism Malaysia. The campaign leverages pioneering computer graphics and animation technology to present 15 second clips that showcase Malaysia as a vibrant and diverse destination choice for Summer 2014.
The campaign, titled 'Snapshots of the Mind', introduces the poignant recall of holiday photos, creatively animated to bring in the vibrant feel of a motion picture.
Abraham Alapatt, Head - Marketing, Thomas Cook (India) Ltd, said, "At Thomas Cook India, innovation is in our DNA and our new marketing campaign promoting Malaysia Tourism is yet another pioneering initiative from the Thomas Cook stable. Our TVC utilizes a truly novel technique, where still images are animated using computer graphics to create a short, yet impactful film, ensuring not just higher recall for both brands, but a strong allure that entices consumers to book their next holiday in Malaysia. Innovative and a first of its kind in India, this technique makes for great visual appeal amongst viewers."
Manoharan Periasamy, Director-Tourism, Malaysia, Mumbai, said, "Destination Malaysia has been featured in a never before avatar, and it is a delight to partner with Thomas Cook, the inventors of the world's first package holiday. Their innovative campaign is a game changer and its creative use of technology, is sheer genius. We were looking to showcase Malaysia's array of memorable experiences while revealing newer facets of both popular and niche destinations to Indian travelers, albeit differently, and Thomas Cook India's campaign has come out a winner."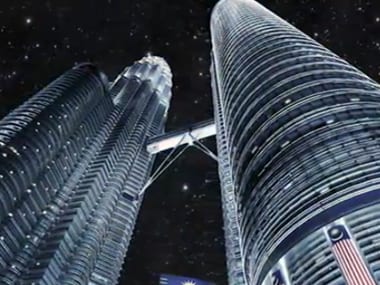 The brand campaign will run across print, electronic and digital mediums.
Updated Date: Dec 21, 2014 04:38:10 IST