The master of the track: Porsche 911 GT3
The beauty of the race track is that it symbolizes competition that evokes a desire to win. Setting lap records is more than just getting in the driver's seat and hitting the race tracks. It has numerous important details that need to be taken care of, in case of any blunder the attempt to win can go in vain.
Setting the record of 2 minutes and 7.6 seconds at the Buddh International Circuit, 911 GT3 is Porsche's unrivalled motorsport technology road-approved sports car. India's first Formula 1 driver, Narain Karthikeyan drove it to surpass the previous track record for the road-approved street-legal production cars by 2.2 seconds. Narain reacquainted himself with the Buddh's technical layout followed by a master class in precision driving and car control.
Weighing at 1,430 kg, 911 GT3 is a four-litre flat, six-cylinder engine that delivers 500 hp and is virtually unchanged from the 911 GT3 Cup car. The two-seater has been track tested and manufactured on the same production line as the other race cars. It accelerates from 0 to 100 km/h in 3.4 seconds and can go up to the speed of 318 km/h.
GT3 is one of the practical cars of Porsche that allows you to drive on the track and hit the road too. Unlike the other GT series where the built is focused on race tracks, 911 GT3 stands out as a high-performance sports car that masters in everyday driving. It offers an unfiltered and unmatched driving experience by bridging the gap between the track and roads. This is the exceptional highlight of the 911 GT3 range that still proceeds to win the hearts and minds of the customers in India.
Experience the extraordinary drive experience as Narain Karthikeyan leading Porsche 911 GT3 to a lap record making victory.
This is a partnered post.
Sports
Last year, the Red Bull driver claimed pole, victory and the fastest lap at the Buddh International Circuit. He looks on course for the perfect weekend once again.
Blogs
The Turkish Grand Prix was the second race in a row that Karthikeyan managed to finish. Considering that the car made its appearance only during the second practice session of the Australian GP, that is actually good progress.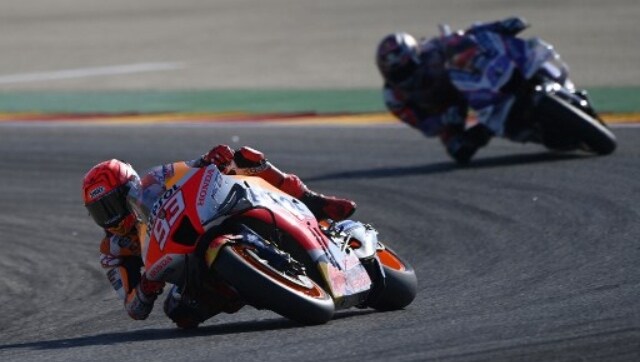 Sports
MotoGP winter round is most likely to be held at the Buddh International Circuit, once home of the Formula I Indian Grand Prix, which was discontinued due to financial, tax, and bureaucratic hurdles.