Tata Docomo has launched a new campaign, titled 'Open up', urging people to overcome their inhibitions and be their real selves. The TVC was conceptualised by Draftfcb+Ulka.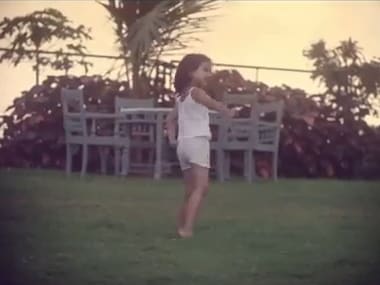 The film showcases children and toddlers dancing to a Bollywood number, Dhinka Chika, without any inhibitions. A company executive watching the video gets inspired and starts dancing in the office, unmindful of the work environment he is in. The film ends with a voice over, saying, "Open up. It's a wonderful feeling. Laugh. Talk. Share."
Gurinder Singh Sandhu, Head, Marketing, Tata Docomo, said "We interrogated the landscape of conversations - why people talk, why people listen, what are the pay-offs and to whom. And the answers led us to a magical idea. An insight that often, what is left unsaid is more significant than what was said in conversations. Hence, a fertile territory never explored in telecom but extremely relevant in life was identified. The moment when a guy overcomes his hesitation and speaks his mind. The sheer joy or relief of the speaker and the magic that ensues is where our brand thought of 'Open Up' is born."
The campaign idea is derived from a core human insight that people tend to hold back or hesitate in saying what they really feel and this burden of unshared emotions can create regrets. The idea focuses on encouraging meaningful conversations rather than just connections.
Sanjay Tandon, COO, Draftfcb+Ulka, said, "As always Tata Docomo is here with an utterly simple yet profound point of view: why should you hold back, when life is enriched by uninhibited emotions. Open Up! We plan to scale this up in the coming times with more surround engagements across markets."
Vasudha Misra, Sr. Creative Director, Draftfcb+Ulka, said, "As time passes, it seems as if we are getting more and more straight-jacketed. Social norms, a desire for acceptance and political correctness has led to a stifling of free communication. That is where technology can play an almost break-free role. We wanted to use content that's out there as an integral part of the campaign, as the online platform has given people a space to unleash their true self. And in the process we came across this viral video of a kid who was dancing unabashedly to Dhinka Chika. We tracked the kid down and cast him as the main kid in our commercial and used the same track as well."
A 360 degree campaign covering TV, outdoors, radio, ambient and digital mediums has also been rolled out.
Credits
Agency: Draftfcb+Ulka (Delhi)
National Creative Director: K S Chakravarthy (Chax)
Sr. Creative Director: Vasudha Misra
Creative team: Vasudha Misra, Deepika Chauhan, Arjun Suri, Hasan Jaferi, Srinath, Raj Shukla, Mrinal Bahuguna, Vikash Kumar, Harsh Shinde
Sr. Vice President: Sridhar Iyer
General Manager: Sudipto Poddar
Account Management Team: Aniruddh Pahwa, Anjali Saxena
Agency Producers: Alpa Jobalia, Mazhar Khan
Production House: Bootpolissh films
Director: Shujaat Saudagar
Producer: Ashit Ghelani, Ananya Dasgupta
Updated Date: Dec 21, 2014 04:29 AM