Take the #RealVoiceOfIndia survey to tell us what you want in a smartphone
Flipkart's #RealVoiceOfIndia is probably the definitive answer to the country's smartphone conundrum.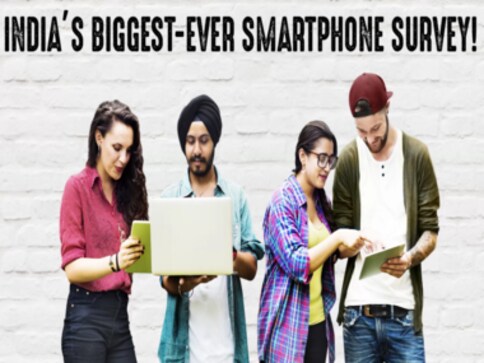 "The phone is fast but it doesn't look great."
"The battery runs out too quickly!"
"The camera doesn't work in low light."
"There is no fingerprint sensor on the phone!"
All these thoughts go through our heads when we are trying to make a decision to buy a smartphone. After all, buying a phone is serious business. The wrong phone could put us behind the race of our life. It could cause us to get kicked out of the 'cool' club. Our friends might think less of us. We have spent so much money and now we have buyer's remorse. The wrong phone causes us to get jealous, 'Uska phone mere phone se safed kaise!' You get the drift.
So many points to consider while choosing one phone. Decisions, decisions. What do we do? Why are there so many phones? And how does every phone say it is the best! How can every phone be the best! It's just not possible. Take a breather. Chill. Go out for a walk. Actually, don't. You might see people talking on their phones and that will give you an anxiety attack.
Take out your smartphone instead. Yes, you have to fight fire with fire. Open up your Flipkart app.  Click on the #RealVoiceOfIndia smartphone survey that's on the app's homepage. Answer the questions Flipkart is asking you. Be part of India's biggest-ever smartphone survey. Make your choice. Think straight. Walkthrough features, design, colour, display, and storage.
Flipkart's #RealVoiceOfIndia is probably the definitive answer to the country's smartphone conundrum. They are reaching out to millions of users who have downloaded the app and asking them questions that will give a very clear picture of the kind of phone India wants. Your opinions will be heard! Taking out a couple of minutes to complete the survey is worth it.
Well, what are you waiting for? Open the app already!
This is a partnered post. 
Find latest and upcoming tech gadgets online on Tech2 Gadgets. Get technology news, gadgets reviews & ratings. Popular gadgets including laptop, tablet and mobile specifications, features, prices, comparison.
News & Analysis
Google Pixel 4a is powered by Qualcomm 730G and offers 6 GB RAM and 128 GB of internal storage.
News & Analysis
Thomson also announced the launch of its Made in India Path 9A/9R Android TVs starting at Rs 10,999.
News & Analysis
The Nokia Smart TV comes with Dolby Audio and DTS TruSurround and offers 2.25 GB of RAM and 16 GB of storage.