Sir Martin Sorrell on sign-on bonus, procurement and more
Sir Martin Sorrell talks about the major events, intricacies and highlights in the communications, marketing and advertising universe that took place last month.
Sir Martin Sorrell, the CEO of WPP, joins Storyboard Editor Anant Rangaswami to discuss all the major events, intricacies and highlights in the communications, marketing and advertising universe that took place last month.
To watch Part-2 of the interview, click here.
Q: What are your thoughts on companies asking agencies to pay a sign-on bonus on winning a business? What would be the rationale behind the thinking?
Sir Martin: Well it's a sign of the times. I think we have to be a bit philosophical about it. The world's gone through a difficult time since the terrible weekend of the Lehman crash on 15 September, 2008. Before that, we had the sub-prime crisis in August 2007, we had the Monoline Insurers crisis and we had the Bear Stearns crisis. So, we had a very tough time in 2007-08 and we saw the results of that in 2009. Since 2009 we've seen a recovery in the world economy but GNP is still growing below trend and clients are very focused on delivering their results. Profits, in proportion to the GNP in most countries, are at an all time high and what people are doing in order to make their numbers is looking very carefully at costs. So, I don't think there's any point in moaning about it, it's here to stay with us.
The emphasis on cost, efficiency, and procurement -- it's here to stay with us. So, we have to make the best of it. Whether paying for business - agencies actually buying business in the situation you've mentioned, is another question. I don't think it does make sense but it is again a sign of the times. As you see a consolidation in the industry - clients or media owners in the industry, it's only natural for people to look very carefully at the cost side of the equation. I think it's misplaced (but he would say, wouldn't he, given what he's trying to do in building WPP into an even better quality advertising and marketing services company).
But having said that, efficiency and effectiveness are really the watchwords that we hear all the time. Effectiveness means better work, efficiency means doing it at the same cost or better work at a lower cost. I think we have to get with it, I don't think we can moan about it. It's the sign of the times. I think it is wrong and in the fullness of time, clients will realise, probably slower than we would like, that the key to long-term growth is top line growth; not at the expense of costs together with managing costs but it's a combination of top line growth and looking at efficiency. So, efficiency and effectiveness is a good way of looking at it.
Q: You had said, some time ago, that half the CEOs on the FTSE 100 are former FDs or accountants...
Sir Martin: Like me. I'm not an accountant technically, I'm a MBA. I'm of that ilk. But it is true to say that I think approximately half come from financial backgrounds, just like me.
Q: You said that the focus needs to shift. "Advertising is about stimulating the top line and I think this cutting has gone too far," you had said. But, we still see this going further down. It's getting worse, it's just continuing.
Sir Martin: As we talked about it in the answer to the first question, what we're seeing is that continued focus of effectiveness and efficiency at a lower cost. Now, if you went back the last 20 years, there's been very little price inflation at the consumer level and retailers have established greater control over distribution and have put pressure on the manufacturers. The manufacturers have not had the pricing power to increase prices, particularly in a low inflation environment. What has happened to commodity prices is that they've risen quite sharply over those 20 years and that's put pressure on growth margins and profitability and forced manufacturers to look at their supply chains with greater effectiveness. We're part of the supply chain, so it's put pressure on us. Now this cost pressure will continue, as I said before, but I think it will be moderated as people start to understand that top line growth is just as much the key; in our view, more than important, while looking at costs. So, getting the balance right, we've balanced too far looking at cost at the moment. What we have to do is get the balance right between revenue and cost because we understand, as an industry, that big ideas, strategic thinking, creative implementation and distribution and the use of data and technology in our business is becoming very important. We can add substantial value to what our clients want to achieve but again, it's a sign of the times. As the worldwide growth hopefully increases a bit, the pressure will lessen; people will be looking for market expansion and top line expansion.
Q: So if the pressure on margins is continuing, how does the agency business counter it? Is there any room for improving margins?
Sir Martin: There is. If you look at our strategy, it's about the new markets. We're expanding our base in India. It's now over $500 million of revenue (not billings) and we're very proud of our operations. They are of the highest quality and we will be adding to it. So you look at new markets, India being one example. We can say that there's political uncertainty at the moment which is causing some concerns in relation to FDI sanction. I think that, depending obviously on the results of the election as it comes through in 2014, we'll look at the first Indian budget (of the new government) in February 2015. I think the position would have improved and the new government will tackle some of the issues that we've had a little bit of gridlock in the last few months. But putting India to one side - it's new markets, it's BRICs, it's Next Eleven, it's Asia, Latin America, Africa, the Middle East, Central and Eastern Europe and I can say Next Eleven for the first time, really, because the agreement with Iran, I hope, will bring Iran into the Next Eleven. Certainly eradicating the Next Ten and making it the Next Eleven.
So, it's about new markets, new media, desktop search, display, video, social and mobile; it's about data investment management, how we leverage our Kantar business in our case (quarter of our $18 billion of revenue), and last but not least, and this is very important in relation to the effectiveness and efficiency issues that we've been talking about, how do we leverage the talent? In India, we have now exactly 13,000 people. Now, it's a question of how we can get these 13,000 people to be a more effective force on behalf of our clients by integrating what they do in more effective ways?
So, there are opportunities of growth around new markets, new media, data and investment management and what we call 'horizontality', but what it means is that those of the opportunities that we have to explore and we have to look at new models. We have Xaxis, an online trading platform which leverages the purchases of premium inventory online. We've developed LightSpeed, which is an online panel of well over three million consumers. We created that inside WPP, not by buying a company; although, we did add one acquisition (GMI) last year. But, we've created it largely by funding it through our own P&L, just as we've done Xaxis after we initially bought 24/7 Real Media in 2007 for about $6oo million. So, there are big opportunities but you have to direct the company, or try to, in the ways that I mentioned.
Q: As we come to the end of the year, Sir Martin, what will be your single biggest focus area for 2014?
Sir Martin: Strategically, we have to continue on our four-legged, four-pronged strategy - new markets, new media, data investment management and last but not least, horizontality. It's just interesting that of our $18 billion of revenue, three quarters are in media planning and buying, what we call media investment and management, digital and data investment management. Digital business about $6 billion, data investment management about $4 billion, media is again about $4 billion. So, we're talking about $14 billion or so out of the $18 billion coming from those three areas, where these areas that Don Draper, of Mad Men frame, probably wouldn't recognise. So, the business has changed and will continue to change.
In India you see the growth of online, you see the growth of the five areas that I'd mentioned - display, video, search in classic form, social and mobile, is all growing very fast. Even stagnant markets in the West or markets that are declining, like Spain - you see growth in interactive and internet and digital penetrations. So, it's a question of finding that.
Having said that, we will return to that issue that you raised at the beginning of all this, which is this search for effectiveness and efficiency and I will be focused on that too is how can we, more effectively, work with our clients in a constructive way to make sure that what we do is not only the best work but is as efficient as possible. So, I think we have to acknowledge that this is something that our clients are worried about and are focused on and work with them in a relationship basis, not on a transactional basis, to make their businesses, their brands, their corporations, more successful.
Q: You've said that new media is one of the areas of focus. You've been named one of the 60 most influential CEOs on social media. But when I read that article, I discover that you aren't even on Twitter. So, why aren't you on Twitter?
Sir Martin: Well, there's a limit to what I can do. Twitter is, in my view, an extremely effective public relations medium. In fact, I was talking to the press secretary of one of the leading Presidents and what he said to me was really interesting. If they really want to change the agenda or develop the agenda, the quickest and most effective way of doing it from a PR point of view is Twitter. But, I'm not interested in short-form opportunities. I have chosen with Chris Wade here in London to focus on LinkedIn. I've written about three to four LinkedIn influencer pieces. I think the last one, 'China and technology developments in China', got a considerable amount of likes and hits. I think what we're seeing is an opportunity to develop that sort of approach through the LinkedIn medium. This doesn't mean that I'm negative on Twitter; I'm highly positive on it. We have a really outstanding agreement with Kantar to use their data to show that consumers engage with live television in even more effective ways, using certain social media. But, there's a limit to what I can do. That position may change over time, I may decide that I like short form but I prefer a longer form, as you know from this interview. I prefer a longer way of communicating.
Q: While we're talking social media, how important do you think it is for CEOs to be on social media? What is the upside or the downside to it?
Sir Martin: Well, I think it's very important. I see little or no downside. The downsides are that you have to continuously nourish those social feeds. They are another set of communities to manage, so, it means more pressure on time and resources but you can't escape it. You have to be a part of it because everything now is 24/7, it moves at the speed of light. But having said all that, we have to utilize all these new media, whether it be Google, Facebook, Twitter, Instagram, Pinterest, Snapchat; whatever it happens to be, to utilize these in a more effective way for our clients and build that relationship that I referred to earlier. So, I think we have to get with it because if you don't, you will fall behind.
Q: Personally, do you feel that you have benefitted from being on social media? Especially, say, the time you've been on LinkedIn.
Sir Martin: Yes, I think so. We get a lot of feedback to ideas that we think are important. We get a lot of crowd-sourced thinking, innovation and response. Then we get some people who violently disagree (verbally) with what we say, but I think it stimulates a wonderful debate. If you think that education is being tended to be concentrated, particularly in the developed markets and the fast-growing markets amongst elites, this opens up such fantastic human potential. I'm very struck by Nicholas Negroponte's experiment with young African children, where they literally left iPads in pizza boxes with 7-8 year olds for a few weeks and came back and found that they were, with no manuals, hacking into European sites within a small period of time. The point of the story is, intelligence is probably distributed on a normal bell curve and historically, vast tracts of populations have been excluded and the web and the internet open this up. You see it with that Artificial Intelligence (AI) course at Udacity at Stanford where they projected that 30,000 people would go online for the course at Stanford and a 130,000 came online and the top 411 who graduated or thereabouts, were people who were doing the course online rather than at Stanford. So, we're seeing revolutionary changes in the way people are accessed and the way they think and communicate, and this is all to the good.
Business
Share market on 17 June: UltraTech, TCS, Infosys and Asian Paint were among the top gainers Thursday as the stock market ended the day in the red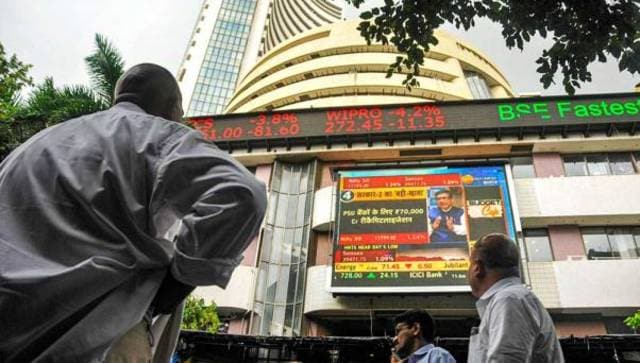 India
With broad-based buying in important sectors, the domestic market indices opened at a record high on Tuesday, 15 June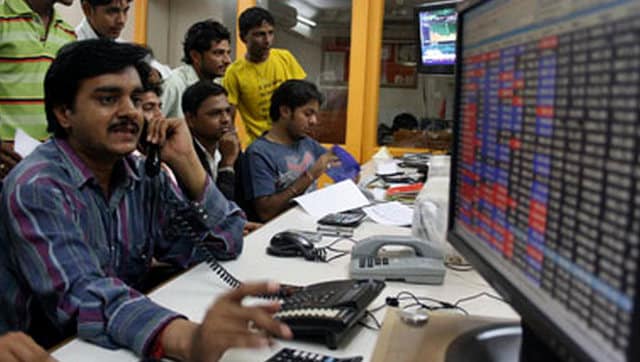 Business
Amidst mixed global cues, the domestic market indices opened flat on Monday. At the closing bell, Sensex was at 52,551.53 after gaining 76.77 points. Nifty closed at 15,811.85. It gained 12.50 points.