Neutrogena announces its latest TVC which brings Hollywood stars to the small screens in India.It's a first-of- its- kind TV campaign which showcases Neutrogena's international brand ambassadors - Jennifer Garner, Emma Roberts, Hayden Panettiere along with India's Prachi Desai. The campaign gives consumers a glimpse into the secret of beautiful women around the world- healthy skin.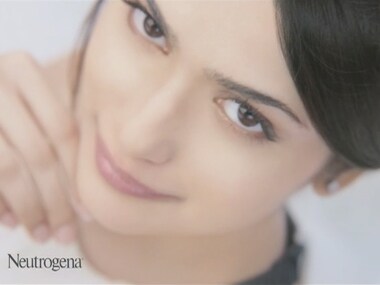 Neutrogena, as a skincare brand, believes that beauty begins with 'Healthy Skin' and through this campaign, the brand highlights its products - Neutrogena Fine Fairness moisturizer, Neutrogena Deep Clean Face wash and Neutrogena Ultra Sheer sun block.
Commenting on the launch of the TV Campaign, Mr. Ganesh Bangalore, General Marketing Manager, Johnson & Johnson India said, "For the first time in India, Neutrogena's TV campaign will showcase our International brand ambassadors along with our Indian ambassador, Prachi Desai. Through this campaign we will continue communicating with our consumers on beauty through healthy skin."
Commenting on the launch of the TV campaign, Ms. Shally Mukherjee, Sr. Vice President, DDB Mudra Group, said "Neutrogena's new TVC aptly encapsulates the core idea of the brand. For the first time ever in India, a global skin care brand brings together the beautiful faces that represent the brand internationally and the Indian face for the brand in a TVC for the market."
Mr. Hanoz Mogrelia, Group Creative Director, DDB Mudra Group, explained: This new campaign for Neutrogena's is based on the central promise of healthy skin. We did not just make the main TV commercial, we also shot nine different video assets - with Prachi Desai; all of them explaining how to get healthy beautiful skin for very specific skin issues."
Prachi Desai, India Brand Ambassador, Neutrogena comments, "l feel proud to be associated with Neutrogena for so long! I am thrilled to be seen with the International brand ambassadors for the first time ever on Indian television. The new campaign reveals the secret of beautiful women around the world - healthy skin, which is delivered through the regular use of Neutrogena's dermatologist recommended skincare products."
Updated Date: Dec 21, 2014 04:21 AM