Nerolac is giving its own colourful touch to this year's Durga Puja celebration
This year's Durga Puja has another very special aspect courtesy of Nerolac.
Ganesh Chaturthi kick-started the Indian festive season with a glorious 11-day celebration full of sights and sounds. And next week, we are diving further into the festivities with Durga Puja for 9 whole days! Durga Puja has always been special, primarily because of the unique manner in which the festival is celebrated in different parts of the country. Durga Puja or Durga Pujo as it's called in West Bengal has a plethora of distinctive rituals and customs that will leave anyone spellbound. Also, you can never get enough of the delicious street food during Pujo.
When we move towards the west coast, specifically Gujarat and other major western cities, Durga Puja or popularly known as Navaratri takes a completely different turn – Left, right, forward, in a circular motion with a pair of Dandiyas in each hand. Yes, we are talking about the Dandiya Raas and that's arguably the most fun one can have during an Indian festival. All of these different facets of Durga Puja across India make it a festival like no other. In addition to all of these wonderful and diverse practices, this year's Durga Puja has another very special aspect courtesy of Nerolac.
Now, Nerolac has been a part of Durga Puja celebration for the past few years with the Shera Para Shera Pujo mural painting competition in West Bengal, but this year the brand has decided to celebrate Durga Puja with the entire country with a special initiative.
This initiative takes art out of the galleries on to the streets. You would've definitely heard Nerolac's famous 90s ad jingle "Jab ghar ki raunak badani ho…deewaron ko jab sajana ho…Nerolac Nerolac". This time, however, Nerolac, along with decorating the walls of homes, has decorated the wall of an entire building.
The brand has cleverly utilised the facade of Peerless Inn in Dharmatala to create this beautiful symmetrical mural depicting Goddess Durga.
While this video of the mural is great to look at, experiencing the real thing standing in the heart of Kolkata during Durga Pujo would certainly be a unique experience anyone would remember for a lifetime. Nerolac's aim behind this initiative is not just about creating a pretty mural but bringing people together and helping them paint beautiful memories of the Pujo celebrations and familial bonds.
On this auspicious occasion, Nerolac wishes everyone prosperity and success. Happy Durga Puja!
This is a partnered post. 
Life
With summers approaching, it's once again that time to embrace the sweltering heat with cool refreshments, fresh flowers, vacation time, floral prints and new home renovations.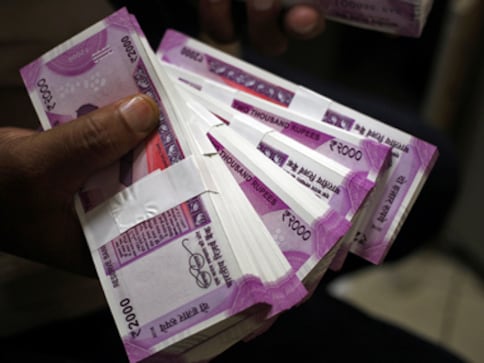 Business
Kansai Nerolac Paints Ltd on Wednesday reported a 23.47 percent decline in consolidated net profit at Rs 65.36 crore for the fourth quarter ended March 2020 due to COVID-19 pandemic
Life
Kickstart your Diwali with paints that are safe, odourless and low on VOC; like the Nerolac Impressions Eco Clean paints. Let this Diwali be brighter and safer.