Max Life Insurance has come up with a new campaign for their newly-launched 'Max Life Forever Young Pension Plan' and 'Max Life Guaranteed Life Time Income Plan'. The TVC has been devised to emphasise on the need for retirement planning, both for the consumer and the spouse.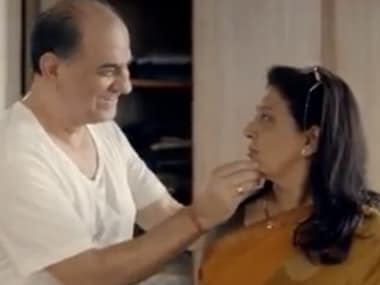 Created by Ogilvy & Mather, the campaign will be include a television campaign and digital media campaign, engaging consumers with contests, games, and advertising around spousal retirement.
Commenting on the campaign, Anisha Motwani, Director and Chief Marketing Officer, Max Life Insurance, said, "As a brand, we always aim to assess the need of the consumer, identify and fill in the gap with the best products. Our proprietary study revealed that only 44% of the respondents claim to have saved enough for their spouse, an irony to the finding that only 28% respondents have started investing for retirement. The new retirement plan by Max Life Insurance thus intends to address this need gap by not only offering them a comprehensive solution but also acting as advisors attentive to their needs."
"The campaign crafted for Max Life Insurance Retirement Plans will help us to cut across generic communication in the category, highlighting the need of spousal retirement planning along with maintaining carefree lifestyle post retirement," she added.
Creative Credits:
Creative Agency: Oglivy & Mather
National Creative Director: Abhijit Awasthi
Senior Creative Director: Vikash Chemjong
Senior Creative Director: Basabjit Mazumdar
Associate Creative Director: Ranadeep Dassgupta
Senior Art Director: Rakesh Ranjan
President: Neeraj Bassi
Planning Director: Neha Chopra
President- Branch Head, Oglivy North- Kapil Arora
Vice President- Antara Suri
Account Director- Dushyant Jethani
Account Executive - Tejasvi Kaler
Find latest and upcoming tech gadgets online on Tech2 Gadgets. Get technology news, gadgets reviews & ratings. Popular gadgets including laptop, tablet and mobile specifications, features, prices, comparison.
Updated Date: Dec 21, 2014 04:28:29 IST