"Cricket is a pressure game, and when it comes to an India-Pakistan match the pressure is doubled."- Imran Khan, Cricketer
The veteran cricketer is right in pointing out the stress and the pressure that builds up while the match is on but the excitement of watching the two sides battle it out on the ground is incomparable. And if you are an Indian cricket fan, you very well know what we are referring to.
If history is any guide, the Blue squad led by Virat Kohli has been ruling the roost at the ICC competitions and similar is expected of them this time too! If you are a keen admirer of the Indian side, you must have noticed the tremendous form the players are presently in. And as per our guess, you have already made plans to make the most of the upcoming India-Pakistan Champions Trophy finals at the historical Oval grounds of London.
We captured the tri coloured turbans, blue jerseys and spectacular smiles of the Indian supporters through the newly launched OPPO F3.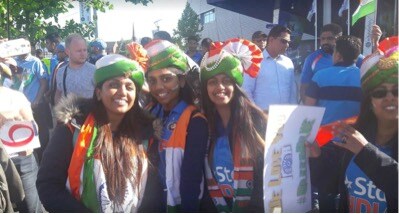 Cricket lovers left no chance to wish the Indian cricket team on the social media.
India beat t bangladesh & play t next match with rivals pak on Blockblaster sunday #Ind vs Pak #@ CT2017 final 2 pakistan

— Aniket Muneshwar (@AniketMuneshwar) June 16, 2017
Father's Day on Sunday and so is the India bs Pak match if you know what I mean #CT2017 #EpicFinals — Shweta Raina (@rashezz) June 15, 2017
Suresh Raina also took out a moment to wish the team good luck!
Good luck #TeamIndia. @YUVSTRONG12 300th match, make it a win paji! #ChampionsTrophy2017 #INDIAvsBANGLADESH #SemiFinals #Yuvi300 @BCCI @ICC pic.twitter.com/hYMGNrgC3P

— Suresh Raina (@ImRaina) June 15, 2017
Few OPPO fans went a step ahead to showcase their love for the game of cricket.
Oppo + Team India = Perfect Match.. Eagerly Waiting For India Vs Pak On Sunday. #OPPOF3 #CT17SelfieExpert pic.twitter.com/JFuTmQ2nN4 — Super Man (@The_SuperH) May 31, 2017
People are thrilled to watch their favorite side take on their arch rivals Pakistan on June 18th.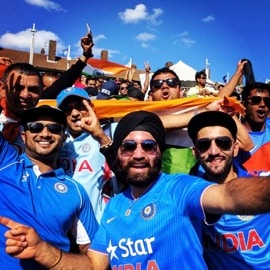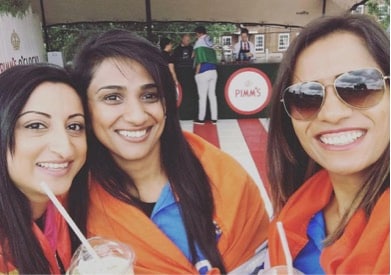 And, while so much is happening around you, we are sure there will be butterflies in your stomach too! It doesn't matter if you are in India or in London, come Sunday your excitement is sure to touch the sky. So, add a little sparkle to your celebrations by letting the world know how you feel. Click your selfies with the new OPPO F3 'selfie expert' and be the true Indian cricket fan!
This is a partnered post.
Updated Date: Jun 16, 2017 23:34 PM