One of the best things about being at the Kyoorius Designyatra is the chance to meet luminaries from the wide gamut of professions that come together under the design umbrella.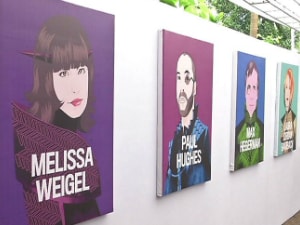 From people at the cutting edge of media like Fjord's Andy Goodman to masters of their craft like visual director Karen Fong and sonic designer Ramesh Sathiah, here are some of the people Storyboard met.
People whose thoughts and ideas shape the future of what design can offer.
Updated Date: Dec 21, 2014 04:28:42 IST