How JSPL's Angul Plant Revived the Fortunes of the Company
JSPL is not taking its foot off Angul's pedals.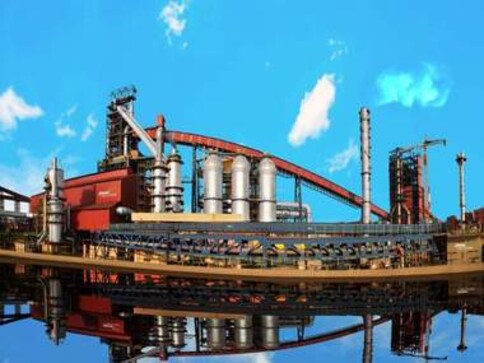 In 2012, noted business scholar and former risk analyst, Nassim Nicholas Taleb, coined the term antifragile in the following words, "Some things benefit from shocks; they thrive and grow when exposed to volatility, randomness, disorder, and stressors and love adventure, risk, and uncertainty. Yet, in spite of the ubiquity of the phenomenon, there is no word for the exact opposite of fragile. Let us call it antifragile. Antifragility is beyond resilience or robustness. The resilient resists shocks and stays the same; the antifragile gets better."
In recent times, no one embodies this term better than Jindal Steel & Power Limited (JSPL). Consider what JSPL has had to go through in the last few years. In 2014, The Supreme Court of India cancelled the coal blocks allotted to the company. As a double whammy, JSPL had to pay a penalty of Rs. 3,500/- crore as well.
This was a major problem for JSPL. Over the last two decades, the Jindal Group had made investments north of Rs. 75,000/- crore in steel and power projects. The coal blocks were supposed to give a major boost to those projects. In fact, JSPL Chairman Naveen Jindal said, "We used to plan and we used to take pride that we want to plan projects based on indigenous coal, based on swadeshi coal... If today those coal blocks were not cancelled, power would have been flowing like water in the country,"
JSPL has borrowed heavily to fund those projects. It had a debt burden of Rs. 42,000/- crore. Analysts began to write obituaries for the company. The stock market gave a thumbs down to the company as well. Shares of JSPL fell from Rs. 339/- in June 2014 to Rs. 57/- in February 2016.
One of those projects was an integrated steel plant that JSPL set up at Angul, Odisha. Built at an investment of Rs. 33,000/- crore, Jindal calls it 'Jewel in the crown of Odisha.' This plant was dependent on the coal from the captive mines.
Angul's fate hung in the balance. JSPL top management had to take a call. 'Should they shut down the plant or fight it out?'
Jindal said, "We all started to work to establish the blast furnace and produce steel here (Angul). We got busy, and rather than crying over spilled milk, we got all our energies united for the blast furnace in record time."
The plant at Angul has the capability to manufacture:
Special grade plates for various critical applications like boilers, shipbuilding, petroleum pipes
High strength grades for automotive and earth movers
Structural steel for oil exploration platforms
Grades for making warships
Ballistic launch applications and bulletproof vehicles,
Stainless steel low thickness plates for nuclear application.
To put it in a nutshell, Angul can manufacture all of India's future needs. The only hurdle? No coal available to power it.
N.A. Ansari, CEO, JSPL, said, "Here, we decided to make synthetic gas out of the local coal available. The entire leadership and workforce galvanised into action and decided not to allow this plant to shut down."
The management at the top set the agenda, and workers on the floor executed it to the T. Month after month, the team kept at it. The stock market began to take note. January 2018 saw JSPL shares at Rs. 280/-. Finally, 13 quarters after the crisis began, the company turned in a consolidated profit of Rs. 110 crore in the first quarter of 2018-19.
Jindal said, "All our stakeholders, whether it is our suppliers, banks, customers- everyone understood where we were coming from. The fact [was that] that we had to pay almost Rs. 3500/- crore of additional levy. So it was a huge burden on the company but we took it in our stride. We are very confident that going forward we are going to emerge stronger. It is already evident as in Q2 FY19, JSPL reported a net profit of Rs 279 crore."
JSPL is not taking its foot off Angul's pedals. The blast furnace is achieving production levels of more than 9000 tonnes per day. As Angul's production ramps up, JSPL's standalone steel production has risen 46% to 1.30 million tonnes, while standalone steel sales during Q2 FY19 increased to 1.28 million tonnes.
JSPL's treatment of Angul proves that sometimes when you're surrounded by dark clouds, you have to create your own silver lining. When vision and execution come together in the face of adversity, you are truly antifragile.
Angul Plant Highlights:
India's largest blast furnace: 3.2 million tonnes per annum (mpta)
Blast furnace handles steel plant with 4.5 MTPA capacity
A furnace has to feed 6 MTPA steel plant in years to come.
World's largest Syngas based 1.8 MTPA DRI Plant based on Coal Gasification Process (CGP)
Coke Oven with 2 MTPA capacity
810 MW captive power plant
50,000 MT raw material handling facility
Gigantic 6 MTPA steel melting shop
India's largest 4 MTPA Sinter Plant
India's largest high speed 2.3 MTPA Billet Caster
World's largest Rebar Mill of 1.5 MTPA
India's most advanced Plate Mill of 1.2 MTPA capacity
This is a partnered post. 
Business
Jindal Steel and Power (JSPL) terminated its $2.1 billion mining and steel venture in Bolivia over fuel supply woes.
Business
Jindal didn't have their own capital, they were just speculating with stock markets and trying to invest on the back of that," Bolivia's Mining Minister Mario Virreira told a news conference.
Investing
Operations at its iron ore mine in Bolivia have been suspended as efforts to salvage the troubled project failed