Have you ever wondered which watch does justice to the woman you love? On International Women's Day we bring you women who not only have fine taste in watches, but who are also divas of the Bollywood film industry. These women have often been spotted flaunting their watches, which not only compliments each of their personalities but also completes their look.
Beauty with Elegance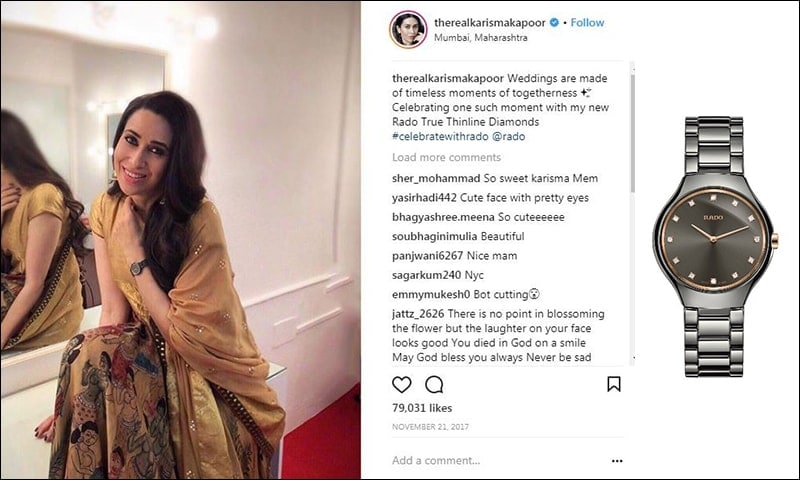 Karishma Kapoor took to Instagram, posing gracefully in a simple yet elegant outfit, accessorizing with her stunning Rado True Diamonds, the thinnest ceramic collection by Rado. The cases of these quartz models measure less than 4.9 millimetres projecting a very delicate look. But don't let the looks of this watch fool you, as Rado assures you of the durability of this timepiece to be on par with other high-tech timepieces. Complementing her good looks, the watch sits perfectly on her wrist, while blending in perfectly with the colour of her outfit, making her look both elegant and confident.
Say it with Diamonds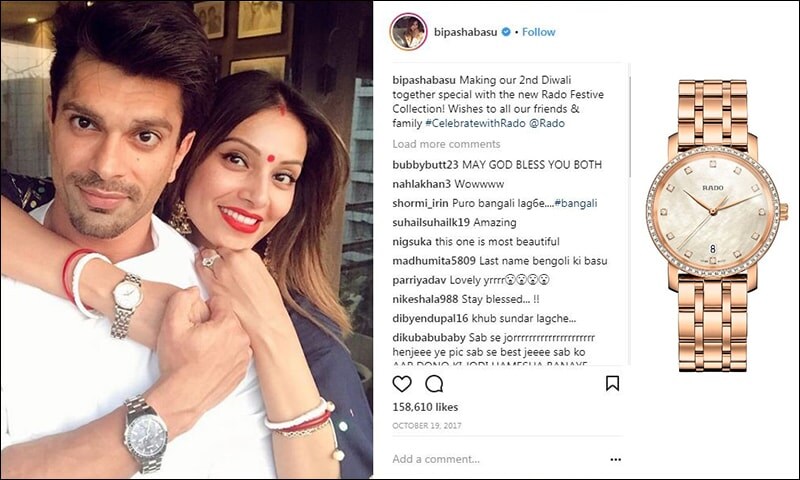 Who does not love a romance, and what better way to say that you love her than with diamonds. Here, Bipasha looked beautiful in her daily look with a diamond-studded timepiece bracelet, showing that she is indeed a woman of exquisite taste. Their love continues to flourish, as she flaunts the Rado DiaMaster Diamonds, encrusted in an eighteen-carat gold bezel, and studded with 72 Wesselton diamonds. Her fans and followers went all out to show their love for her look as the picture got over a lakh likes for her stunning looks.
Let your watch complement your attire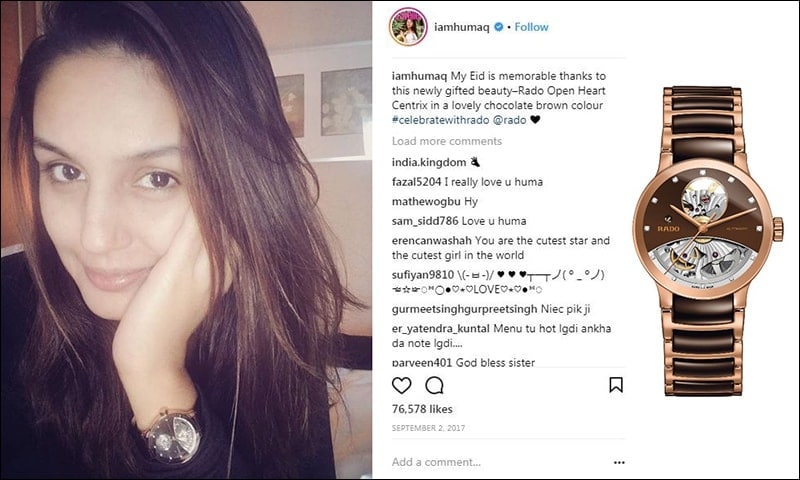 This beautiful brunette and three-time Filmfare Award Winner, Huma Qureshi goes casual while showing off her Rado Centrix Open Heart timepiece. This watch is more for the bold and expressive woman and works well for a festive occasion. Huma decided to light up her Eid with her chocolate brown colored time-piece.
Glam up with RADO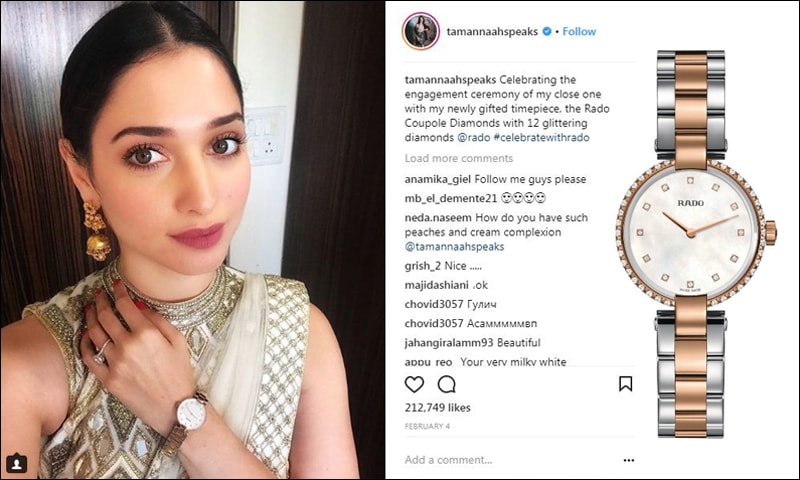 Tamannaah Bhatia looks gorgeous while showing off her exquisite Rado Coupole Diamond which gives her Indian attire a whole new edgy make-over. She looked beautiful as she attended a friend's engagement party and instead of accessorizing with heavy Indian jewelry, she was confident that her timepiece would complete her look. The 28.5 mm watch consists of 38 top Wesselton cut diamonds. Her 28 million followers also showed a lot of love for her new look and choice of watch.
Sport the casual look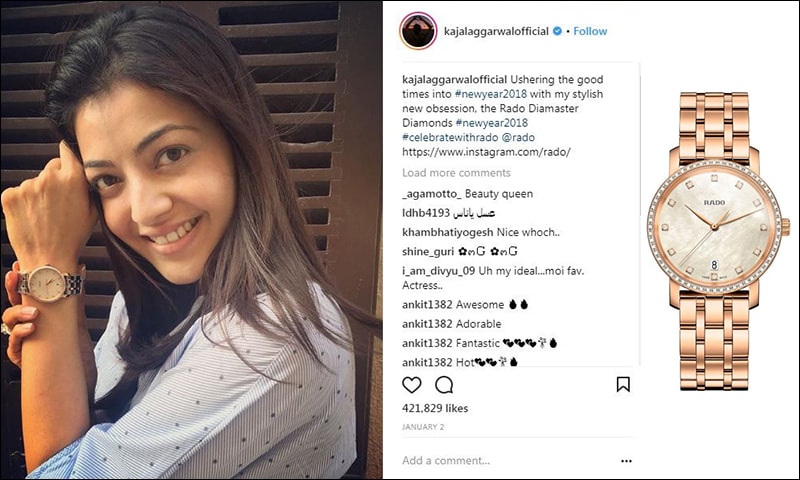 Kajal Aggarwal, chose Rado's DiaMaster Diamonds as a New Year's gift to herself. Sporting a casual look in pastel colours, Kajal looks elegant with her brand new watch, studded with 72 Wesselton diamonds. Though her attire is simple, the timepiece encrusted in an eighteen-carat gold bezel helps her look prepped to take on any occasion. So why not present yourself or the woman in your life with a timepiece which will see you through the season. Festive or not, Women's Day works an ideal day to celebrate, and what better way to do so than with Rado's crafty-yet-elegant timepiece collections for women.
RADO and their luxurious timepieces for women are crafted to suit the 'women of style. Each piece reflects a great design and with RADO you have a wide variety of watches to choose from with respect to colour, design, and finish. And while the ladies of Bollywood flaunt their wrists away, these timepieces continue to leave us bedazzled.
This is a Partnered Post. 
Updated Date: Mar 08, 2018 14:03 PM